Woman goes viral after throwing impromptu birthday party on subway train
A subway car of the J Train in New York City became the unlikely venue for a fancy birthday party. The photos and videos of the bash have gone viral, but netizens had mixed reactions about the actions of this group of friends.
Amber Asaly, a Los Angeles based photographer, turned 26-year-old on Wednesday, and when the reservation at a restaurant fell through, her friends and cousin decided to throw an allegedly impromptu birthday party…on the subway. 
The group boarded the J Train at the Myrtle-Broadway stop in Brooklyn at about 10:30 p.m. Wednesday. They had a table, streamers, pillows, food and even a piñata to turn the ordinarily boring subway car into a fun-filled, colorful place.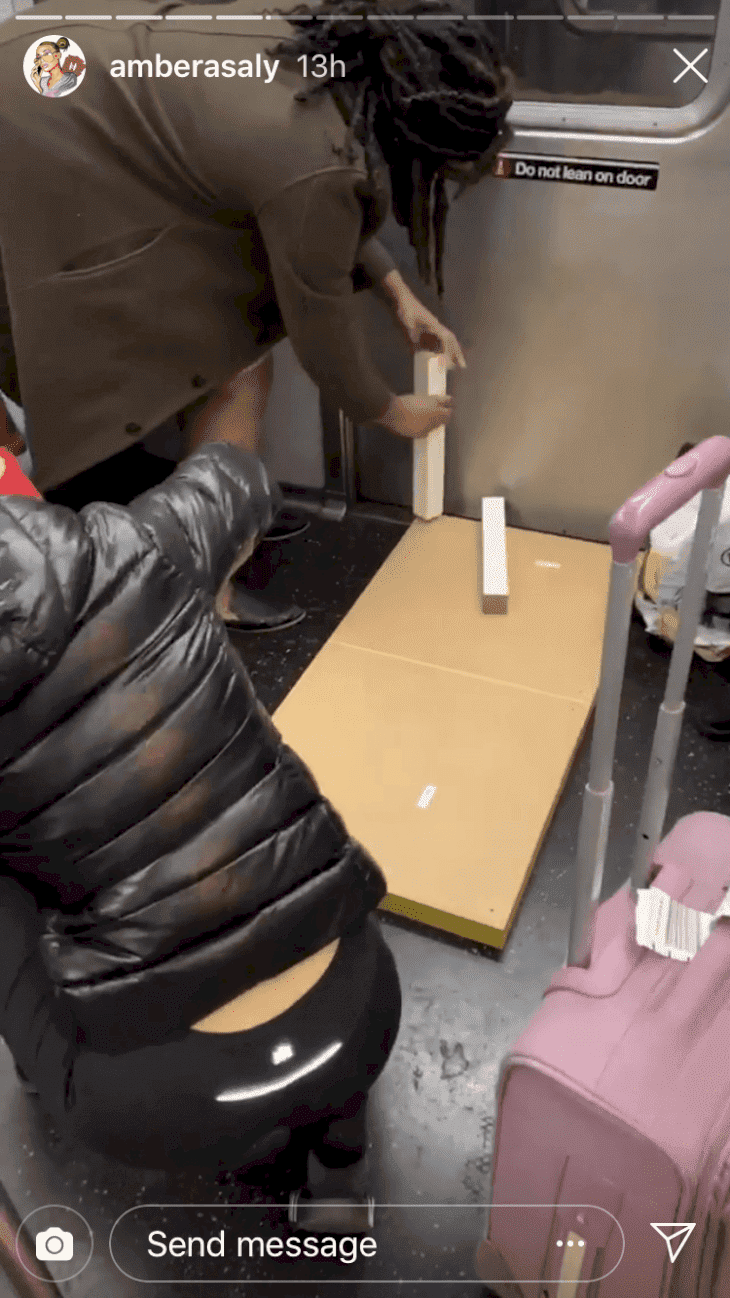 Asaly documented the setting up process on her Instagram, as her friends prepared every detail for her. After the table was set up, with a tablecloth and all, the group dinned some pasta with lobster and white wine.
"We all dressed up. We made it like a Michelin-starred restaurant. That was kind of the whole point," Asaly told the New York Post.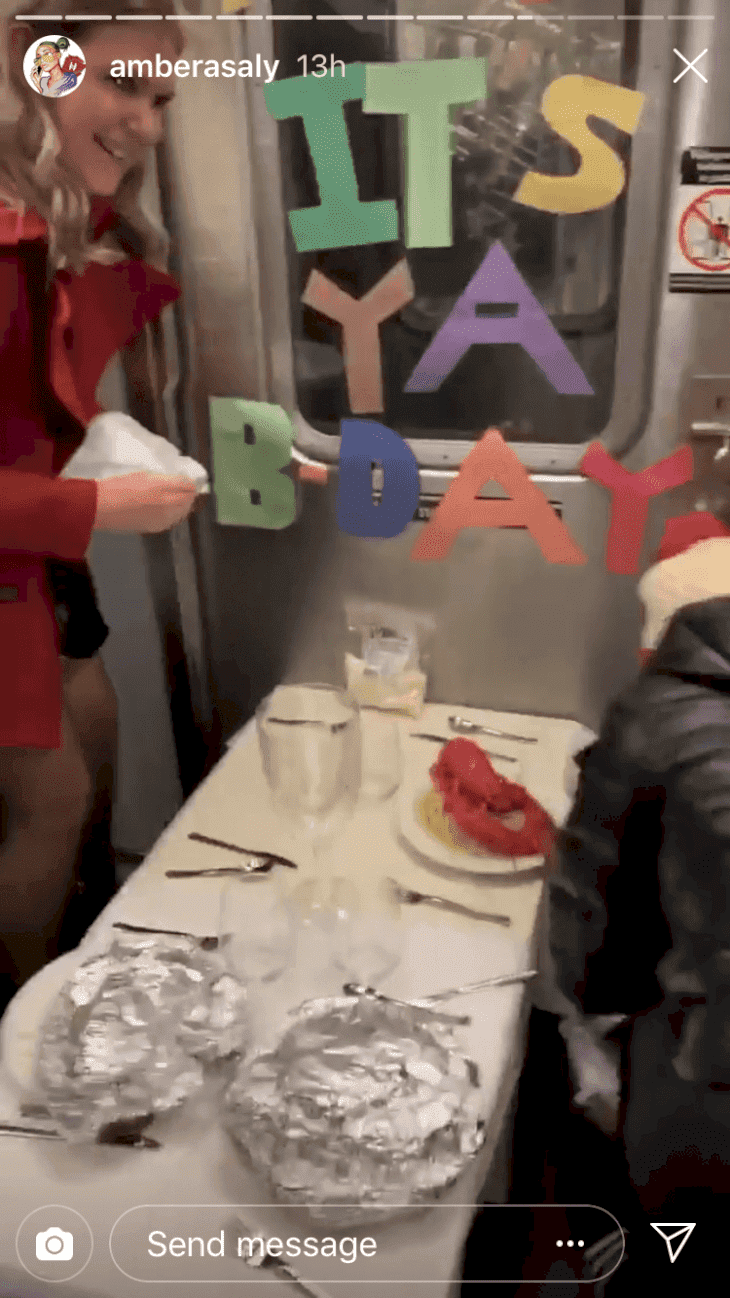 While the photographer and her obnoxious group of friends were screaming and having the time of their life in their little corner of the train, the rest of the commuters looked uninterested according to Asaly, who said: "They were just sitting there, not saying anything."
She also revealed that an MTA worker saw the group's party but did nothing to stop them, so they continued with the celebration all the way from Brooklyn to Manhattan and back.
Asaly also had a Barbie piñata that one of her friends hanged from the train's handholds while she attempted to destroy with a blindfold and a glass of wine on her hand. Afterward, she was seen opening gift bags from her friends, which all contained different pairs of sunglasses.
"Just the energy was the highlight," she said. "It was crazy."
Netizens have had very mixed reactions and the spontaneous birthday party. While some have praised Asaly and her cousin for their creativity and uniqueness, others have slammed the girls for being selfish, obnoxious and for not cleaning up after they made a mess on the train with the confetti.
Read some of the comments below:
"Girl, you're about as entitled and self-absorbed as Trump. What an embarrassment."  - @alicethedestroyer
"Nobody Can Top This Next Level [expletive] MTA Cleanup Crew Was Probably Mad As Hell After This." - @fresh_boy_will
"I hope you at least had the decency to clean up the mess you left." - @iamblvnkness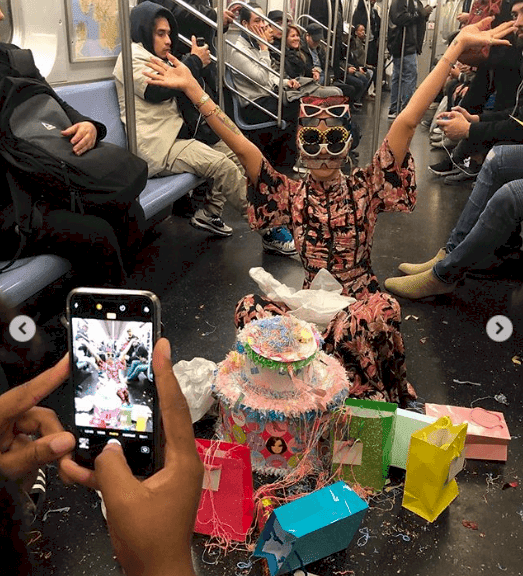 Asaly's cousin, Samantha Seyfert, assured one follower on her Instagram account that they cleaned up after leaving the train. However, a video recorded of the exact moment they hopped off the train claims otherwise.
You can watch said video by swiping right on the post below: