Little boy freaks out when he's reunited with Marine-brother he hasn't seen in 9 months
The video of an adorable, clueless boy reuniting with his older Marine-brother after nine months has people from all over the country weeping with joy.
It's a recurrence now to capture in a video the moment of men and women from the military returning home after months, or even years, and reuniting with their family members. These clips are always filled with emotion and leave the viewer in tears, and this one is no exception.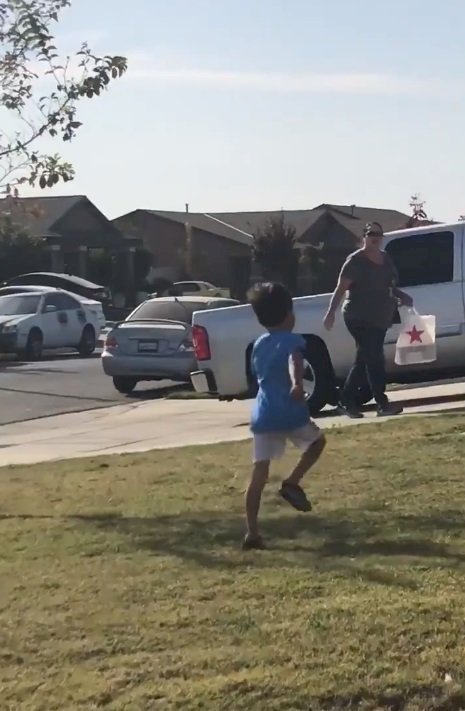 A little boy had been living missing his brother for the last nine months, always hoping for the day when Manuel Rubio, from the United States Marine Corps, would make his triumphal return, even if it wasn't for long.
The family was aware of the boy's excitement about seeing his brother again, so, they decided to give him the surprise of his life and didn't mention that Manuel would be going home soon. They captured his reaction on video, and the moment was clearly overwhelming for the excited little boy.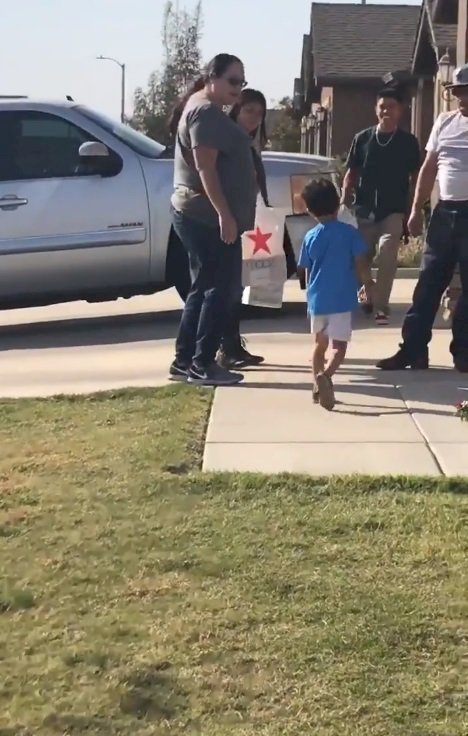 On the clip, the boy is seen walking around in front of his house as his family gathered their shopping bags from their car. "Are you going to play soccer again today?" one of the women in the clip asks him as he shakes his head.
Then, Manuel steps out from the back of the car. The boy first takes a step back surprised, and when he finally takes in that his brother is standing in front of him, the boy starts to shake in excitement, jumping to Manuel's arms and hugging him tightly.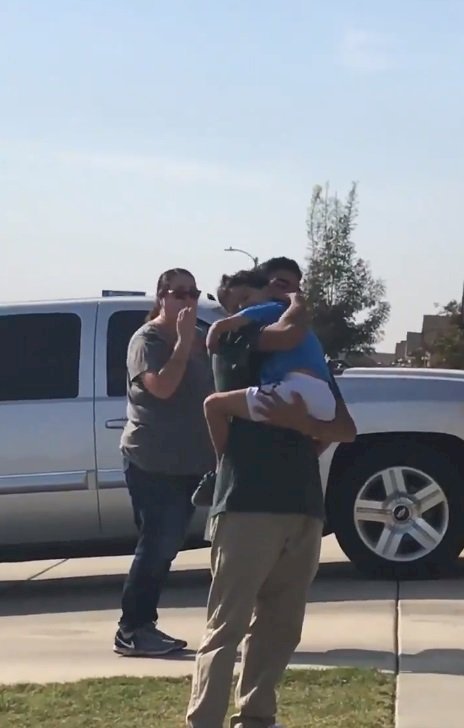 The boy's delight is evident as he starts screaming "Oh heck yeah! Oh yes! Oh yes! Oh yes!" as Manuel keeps smiling while holding his little brother in his arms. The rest of the family watches the encounter with tears in their eyes, and soon after, the boy's words turn into loud, heartfelt sobs.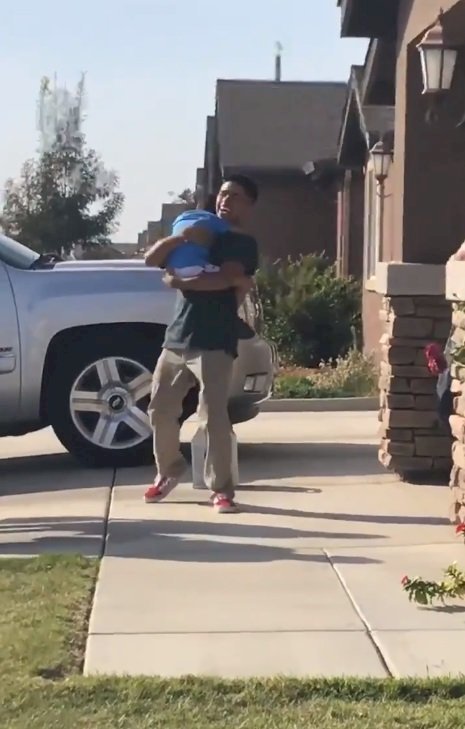 "This kid had NO idea," Manuel wrote on Twitter.
The video has earned over 1.9 million views in a couple of days, and people's reaction is always the same: the ask for a tissue or two.
This kid had NO idea! pic.twitter.com/dFpKpml0cZ

— manuel®️ (@Manuel_Rubio14) November 6, 2018
ANOTHER TEARFUL REUNION
On a similar note, another clever marine decided to surprise his parents at church after being deployed in Spain for over two years.
U.S. Marine Dave Woodruff had missed two of his dad birthdays while serving with the Marines in Spain. So, when he got the news that he was coming back home earlier, he decided to keep it a secret from his mom and dad.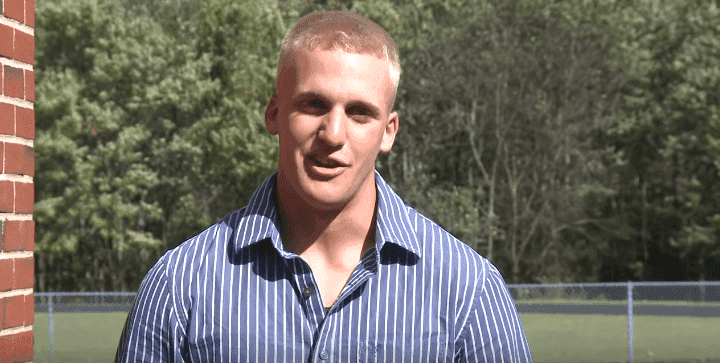 Woodruff then asked for the help of some friends at his local church, which his parents attend religiously, and surprised when they less expected it.
At the end of a service at Christ the King Church in Deville, New Jersey, the pastor introduced a special video from Woodruff wishing his dad a Happy 53rd birthday.
While they watched the video, his mom and dad were clearly moved, and his mother even had to dry some tears.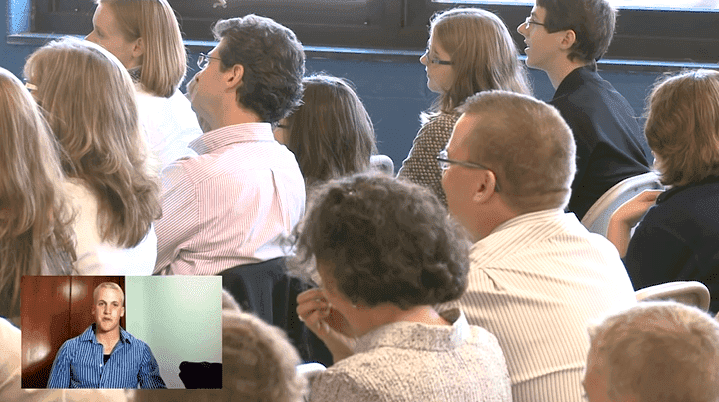 Before ending the video, Woodruff suddenly cut himself saying: "Oh, and more thing. Turn around."
As everyone in the room turned their heads, they saw the soldier standing at the church's entrance. He then made his way to his tearful parents, who welcomed their son back with bug hugs and incredulous smiles.