3 years probation and $10,000 fee for smashing Trump's Hollywood star with an ax
Donald Trump's Hall of Fame Star got vandalized for the second time and authorities aim for the maximum penalty.
Austin Clay, the vandal of Donald Trump's Walk of Fame star got charged with felony vandalism charges by the DA's office early in August, later in the month on August 15 the DA's office tweeted that Austin had pleaded not guilty.
Man who smashed Donald Trump's star on the Hollywood Walk of Fame sentenced to 1 day in jail https://t.co/tf4p2SZP05 pic.twitter.com/m29CRYnqrE

— Mic (@mic) November 8, 2018
The vandal was of the opinion that he shouldn't have to face charges because he did what he believed in, and was a rightful and just act and said:
"I think that the repercussions of it were only positive. I only wanted to bring about positive political change."
On November 7 Austin got sentenced after he pleaded no contest to the act of vandalism. Austin received a 3-year formal probation sentence, 20 days of community labor, and one day in county jail.
Man who vandalized Trump Walk of Fame star sentenced to probation https://t.co/IOO5fw0Q7G pic.twitter.com/fVLXEsYcYR

— The Hill (@thehill) November 7, 2018
Read more on our Twitter account @amomama_usa.
He is also required to attend counseling and needs to pay restitution of $9,404,46 to the Hollywood Chamber of Commerce.
It all started when the LAPD  received a vandalism call on July 25 at 3:30 am. The damaged star on the Walk of Fame was confirmed to be Donald Trump's after officers arrived and inspected the area.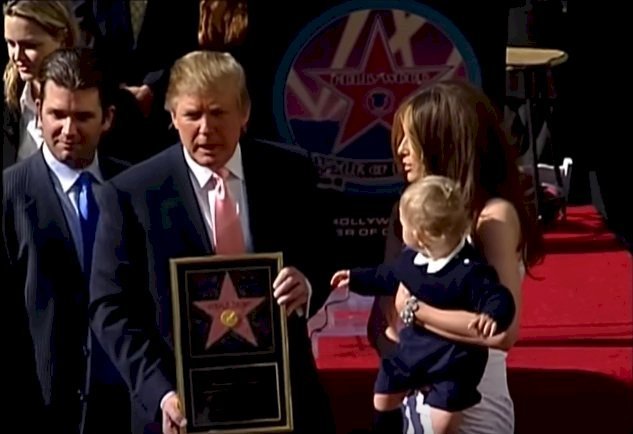 The vandal hit the star with a pickaxe and left the ax behind, he later got apprehended and Norma Eisenman, public information officer, gave additional information. The vandal is the 24-year-old Austin Clay and had been booked on felony vandalism charges with bail set at $20,000.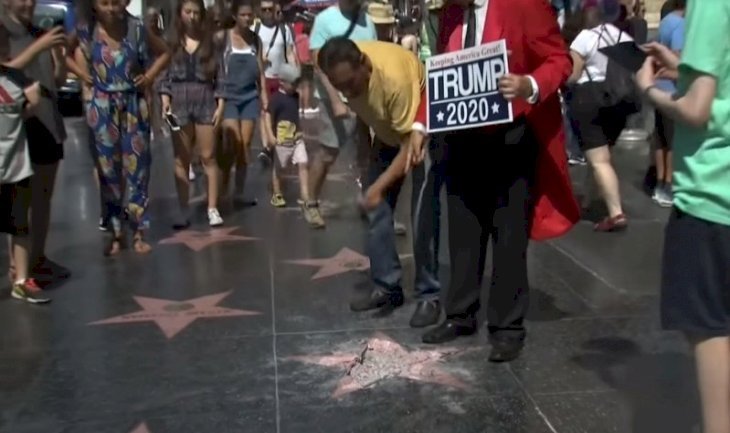 The CEO of the Hollywood Chamber of Commerce, Leron Gubler,
commented
:
"When people are unhappy with one of our honorees, we would hope that they would project their anger in more positive ways than to vandalize a California State landmark. Our democracy is based on respect for the law.  People can make a difference by voting and not destroying public property."
Donald Trump's star was first unveiled in 2007 and got vandalized prior to this in 2016 with an estimated damage of $2,500.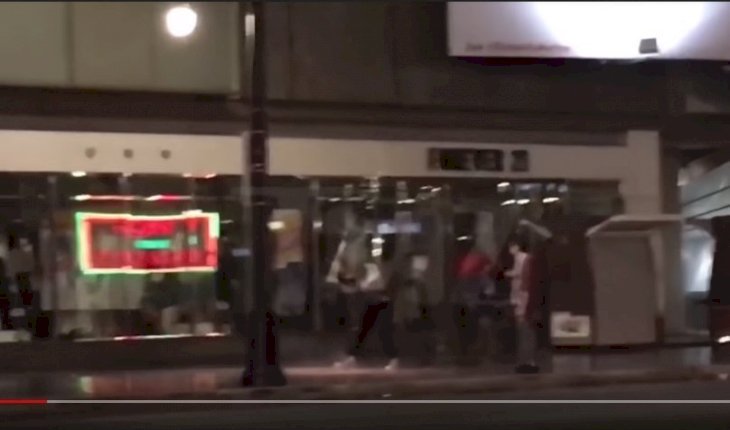 Just weeks before his sentencing, Bill Cosby's star also got
vandalized
. On September 4 at 5:30 am the police found Cosby's Hollywood Walk of Fame star defaced with writing using a marker with the words 'serial rapist.' Like Donald Trump's star, Cosby's have also previously been vandalized with similar words written over it in 2014.
The institution said in 2015 that they do not remove a star once it's been added, regardless of what happens after that, no matter how controversial.