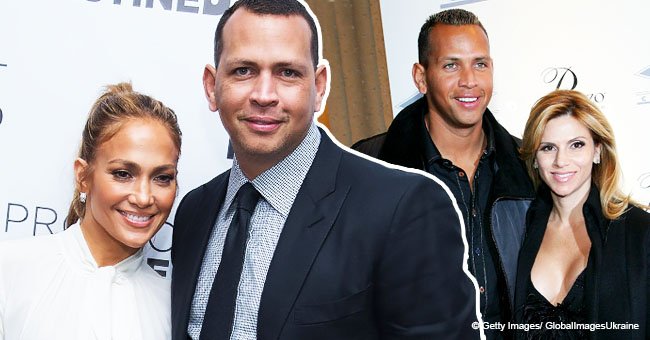 Jennifer Lopez reportedly interferes in Alex Rodriguez's child support battle & his ex is upset
Jennifer Lopez, who has been dating Alex Rodriguez for a while now, reportedly intervened in the man and his ex-wife Cynthia Scurtis' child support negotiations.
Rodriguez was married to Scurtis, a former psychology teacher, from 2002 to 2008. As a result of their love, they welcomed two daughters to the world, Natasha and Ella. Page Six reported that Lopez has been getting involved in their child support issues.
The singer allegedly was present during a September 13 meeting in Miami between Rodriguez and Scurtis to discuss some terms of the arrangement. Apart from that, Lopez chimed into their conversation and made some suggestions.
THE CURRENT SETTLEMENT
Page Six revealed that Rodriguez has been giving Scurtis $100,000-plus a month to support his two daughters, but Lopez insisted that her boyfriend should only pay $10,000, something that didn't please Scurtis.
Lopez's presence reportedly blindsided Scurtis and, at some point during the meeting, the "Dinero" singer even forced the former baseball player to leave the room where the meeting was taking place.
THE RELATIONSHIP BETWEEN SCURTIS AND LOPEZ
The reunion was expected to continue the following day, but after the conflict, they decided to call it off. While the things discussed in the reunions are confidential, Scurtis took her time to talk about the "unsettling" turn her post-divorce relationship with Rodriguez has taken.
EVERYTHING WAS FINE BEFORE
"Alex has dated some wonderful women since our divorce, many of whom have had positive relationships with our children. Alex and I have worked well trying to create a stable environment for our daughters and there has never been an issue. Until now," said Scurtis.
The woman got engaged four years ago to a Florida businessman who works in real estate and in the fitness industry, to whom she welcomed a daughter with and, according to her, everybody got along very good before Lopez got into their lives.
THEIR LAVISH LIFESTYLE
While Lopez is reportedly trying to reduce the child support settlement of her boyfriend, she is also uploading images of her lavish lifestyle. She recently took to Instagram to share a post of her on board her private plane while wearing a Chanel and Hemes outfit.
Apart from that, she has shown the world her luxurious vacation in Capri back in August, and her Met Gala outing with Rodriguez in May. So far, neither Lopez nor Rodriguez has confirmed or denied the incident.
Please fill in your e-mail so we can share with you our top stories!