Keke Wyatt shows off new husband with muscular arms as her ex threatens to sue her
R&B singer Keke Wyatt took to Instagram to share a video of her new husband Zachariah Darring flexing his big biceps.
In the short clip, the singer appeared in the front seat of a vehicle recording herself while her man was sitting behind. Keke captured his attention and told him, "let me see your arm." Zachariah flexed it, and his big muscular biceps attracted a lot of sights.
The end of the video showed Keke telling her husband that she loved him, to what the man responded that he loved her, too. For the caption, the singer wrote, "Me and my baby!!!" followed by the man's name and middle name: Zachariah David.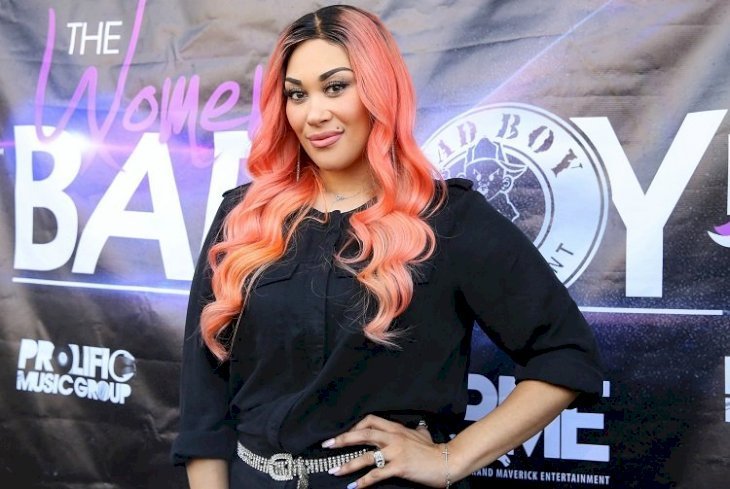 PEOPLE'S REACTION
As soon as she uploaded that clip, her followers took to the comment section to share their thoughts. One of them pointed out that her message was delivered as she showed her ring and her man at the same time.
MICHAEL DEFENDING HIMSELF
The video was uploaded only one day before TMZ revealed that Keke's ex-husband, Michael Ford, said that he was planning on suing her for defamation. According to him, Keke has been playing the victim role for a while, so it is time for him to defend himself.
KEKE TALKING ABOUT HER EX-HUSBAND
During an interview Keke had with TMZ, she said that her new man was "ten times" better than her ex-husband who broke up with her when she was eight months pregnant, and one of their children was in the middle of a battle with cancer. She didn't know how to react, so she recorded herself having a meltdown talking about it and posted online.
MICHAEL'S VERSION
However, Michael revealed a different version of the story. He said that he filed for divorce in February 2018, when their son's cancer was in remission. Apart from that, he said that Keke was the one dividing the family by ignoring court orders and preventing him from seeing their children.
THE MESSAGE OF MICHAEL'S ALLEGED MISTRESS
Soon after Keke's interview with TMZ went public, Paris Bennett, Michael's alleged mistress, uploaded a cryptic message on her Instagram account. Even though she didn't name the R&B singer, the timing and the content of the post made people believe that Keke was the target of it.
"People that rant & rave usually have something to prove. But when you know the truth…. you can just sit back & watch the comedy show. Maturity is a gift. Immaturity is a child like tantrum learned & untamed. If your life is good …LOL just live it. Or is it really?! [sic]" wrote the lady.