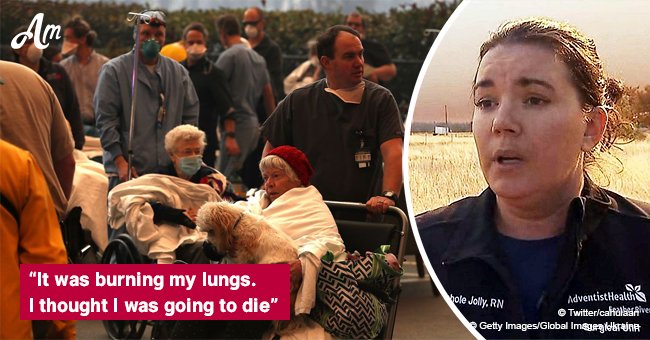 Nurses risked their lives fleeing California wildfire to save their patients
The California wildfires set the stage for a heroic rescue by Paradise nurses.
Nurse Nichole Jolly placed what she thought would be her last phone call to her husband as smoke from California's raging Camp Fire filled her car, reported NBC News on November 11, 2018.
She believed she was about to die, and wanted to say goodbye.
Jolly was one of the members of the staff of the Adventist Health Feather River Hospital in Paradise who suddenly found themselves scrambling to evacuate the facility in a race against the encroaching fire.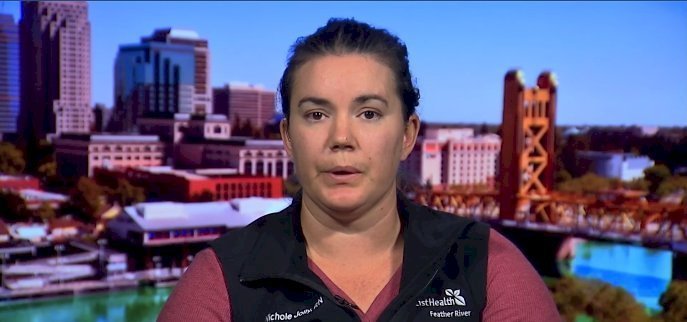 Source: Facebook/msnbc
"I'm about to hit the ground but the bottom of my shoes were melting. I ... prayed to God, 'Please, don't let me die like this.'"
Nichole Jolly, NBC News, November 11, 2018.
STAFF EVACUATED THE HOSPITAL, BUT TRUE ORDEAL WAS STILL TO COME
On the morning of November 8, the staff at the Adventist Health Feather River Hospital were warned that the fires were approaching the facility and ordered to evacuate the patients.
Jolly and her colleagues proceeded to remove patients from the area in every vehicle available, and one surgeon had to finish an emergency surgery before evacuating his patient himself.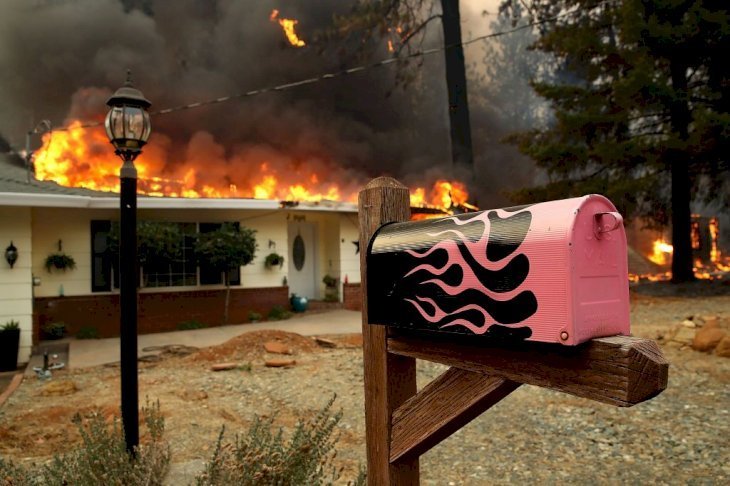 Source: Getty Images
HOSPITAL PARKING LOT WAS ON FIRE
As soon as the patients had been evacuated, Jolly and one of her colleagues, surgical nurse Karen Davis, 67, got into their cars even as the trees in the parking lot caught fire. The two women started to drive away and ran into gridlock traffic.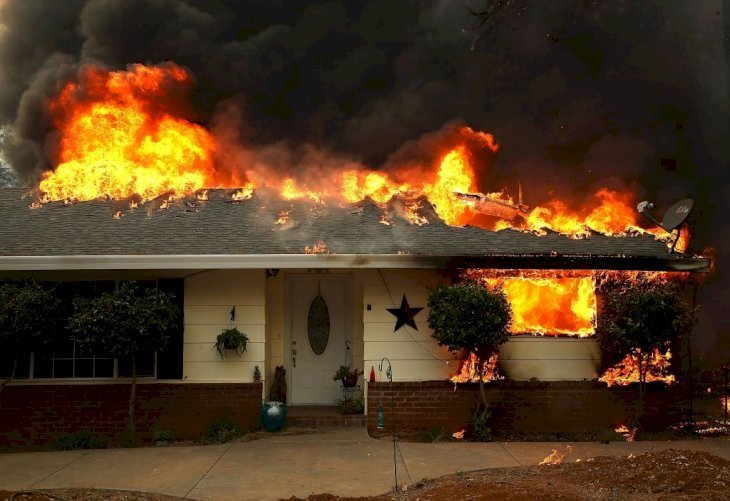 Source: Getty Images
GRIDLOCK NEARLY COST JOLLY HER LIFE
Jolly who was was driving just behind Davis was rear-ended by another evacuee. Her car was pushed into a ravine, and smoke from the fire filled the vehicle. Jolly abandoned her car and sought refuge with Davis.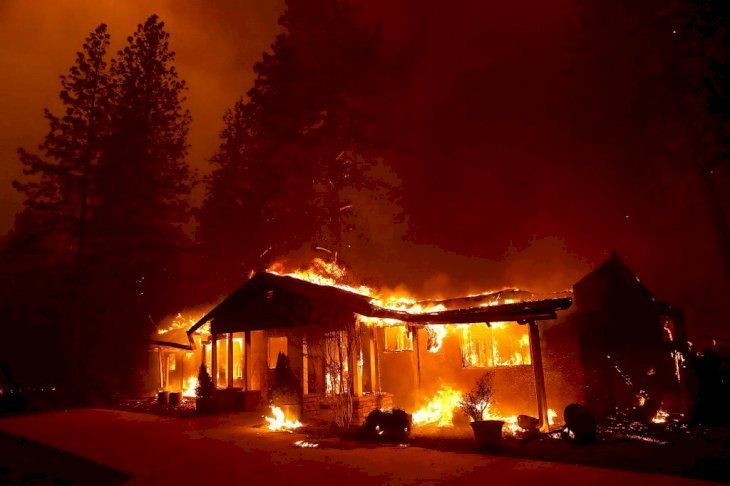 Source: Getty Images
HER PANTS WERE ON FIRE AND HER SHOES WERE MELTING
Jolly ran to Davis' car, but the plastic door handles had melted and she couldn't open them. Her clothes started to catch fire, and the soles of her shoes were melting in the stupendous heat.
Jolly ran in search of refuge and was fortunate to find a fire truck, where firefighters extinguished her smoldering clothes before pulling her inside.
"I'm breathing in the hottest air I've ever been in. My throat is bloodied, I'm about to hit the ground but the bottom of my shoes were melting. I put hand out in front of me and prayed to God, 'Please, don't let me die like this.'"
Nichole Jolly was extraordinarily lucky. 50 people have died in what is now considered one of the most destructive fires in Californian history.
The fire which is yet to be extinguished has burned 130,000 acres and destroyed 8,817 structures, of which 7,600 are homes.
Read more on Twitter Amomama USA.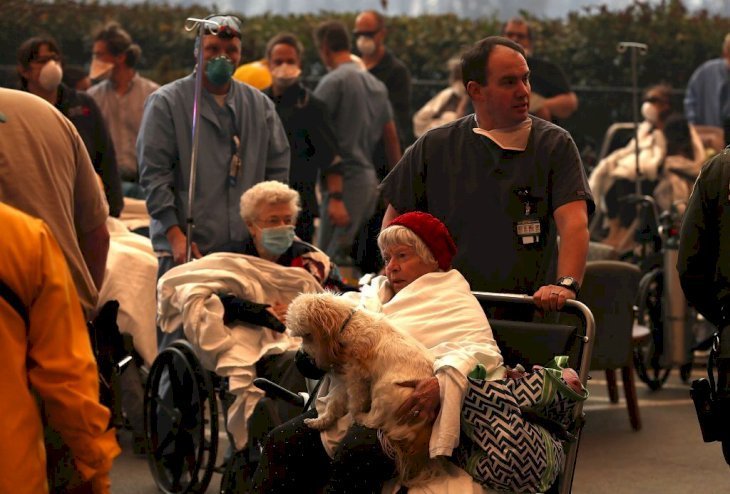 Source: Getty Images
HEROIC NURSES SAVE EARTHQUAKE VICTIMS
An earthquake measuring 5.4 on the Richter scale hit southern Pohang, in South Korea. It was the strongest earthquake ever reported in the country.
A CCTV camera in a Pohang hospital revealed the lengths nurses went to, to see their patients in the neo-natal ward safe.
In the video, nurses were seen using their bodies to shield the babies from falling debris, even as panicked new mothers ran into the nursery anxious for their children's safety.
The nurses later explained that their priority had been to see their tiny patients safe and that their own safety was a secondary consideration.
These women would have understood Nichole Jolly's decision to risk her own life to evacuate vulnerable patients from a burning hospital.
Please fill in your e-mail so we can share with you our top stories!