AMC presents an avalanche of Christmas spirit with its holiday schedule
If you were planning a "staycation" this festive season and were worried about what to do for entertainment, AMC has you covered. 
The network has rolled out this year's Christmas schedule, aptly titled "AMC Best Christmas Ever," and has enough planned to keep you entertained for hours. 
Read more on our Twitter account, @amomama_usa. Viewers will be treated to 35 Christmas films and 18 specials; scroll down for the complete list. 
What's more, the festive season goodness will air all day, every day, and includes all the best Christmas movies ever made. 
Movies like the "White Christmas" from 1954 that features Bing Crosby, Danny Kaye and Rosemary Clooney.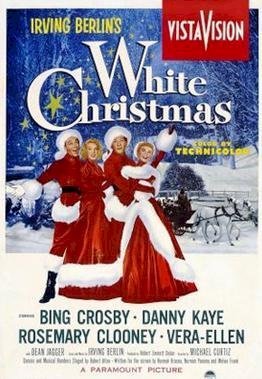 Starting November 26 all the way through to December 25, viewers will be treated to more than 600 hours of Christmas movies and specials. 
Some of these include "All I Want For Christmas Is You" featuring Mariah Carey, as well as "National Lampoon's Christmas Vacation."
"Christmas in Connecticut" was made more than seven decades ago and features Barbara Stanwyck and Dennis Morgan. A true classic.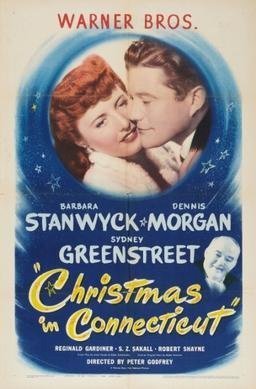 Viewers can also look forward to that old school nostalgia with classics like "Jack Frost," "Rudolph's Shiney New Year," and "The Polar Express.
"One Magic Christmas" was a huge success and earned more than $13 million at the box office. Very impressive for a film from the mid-eighties.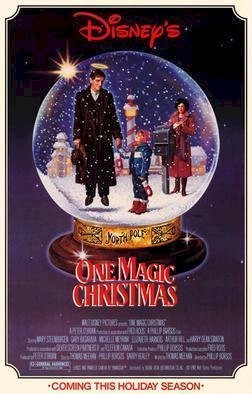 There will be something for everyone, from romances to adventures, from dramas to kids' shows. Either snuggle up for an evening in alone or make a family night of it. 
Why not watch "Elf" with the children and turn it into an unforgettable family evening? It stars Will Ferrell in the title role, and one can never go wrong with him. 
No matter our plans, we can all rely on certain classic shows and movies to re-establish our priorities and remind us of why all of the last-minute shopping and excessive spending is worth it.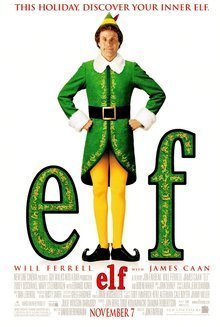 And this list would not be complete without mentioning Kurt Russel's "The Miracle."
Made back in 2004, the sports docudrama follows the US men's hockey team, lead by Russel in the role of coach Herb Brooks.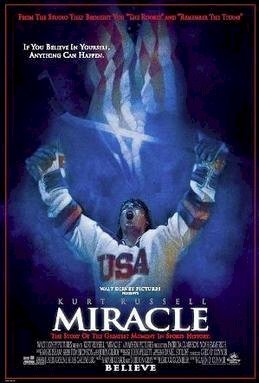 A complete list of the films and specials included in "AMC Best Christmas Ever" follows:
Elf (2003)
National Lampoon's Christmas Vacation (1989)
Polar Express, The (2004)
Santa Clause 2, The (2002)
Jingle All the Way (1996)
Prancer (1989)
Gremlins (1984)
Ernest Saves Christmas (1988)
All I Want For Christmas (1991)
Christmas in Connecticut (1945)
Christmas in Connecticut (1992)
Christmas Story 2, A (2012)
Dennis the Menace Christmas, A (2007)
Nativity Story, The (2006)
Samantha: An American Girl Holiday (2004)
To Grandmother's House We Go (1992)
White Christmas (1954)
Miracle on 34th Street (1947)
Sons of Mistletoe, The (2001)
Holiday to Remember, A (1995)
Nothing Like the Holidays (2008)
One Magic Christmas (1985)
Christmas Star, The (1986)
Scoot & Kassie's Christmas Adventure (2013)
12 Dogs of Christmas: Great Puppy Rescue (2012)
TV Premiere: Mariah Carey's All I Want for Christmas is You (2017)
Year Without a Santa Claus, The (1974)
'Twas the Night Before Christmas (1974)
Rudolph and Frosty's Christmas in July (1979)
Rudolph's Shiny New Year (1976)
Frosty's Winter Wonderland (1976)
Jack Frost (1979)
Donkey's Caroling Christmas-tacular (2011)
Merry Madagascar (2009)
Madagascar Penguins in a Christmas Caper, The (2005)
First Christmas, The (1975)
Leprechauns' Christmas Gold, The (1981)
Life & Adventures of Santa Claus, The (1985)
Little Drummer Boy Book II, The (1976)
Nestor, The Long-Eared Christmas Donkey (1977)
Pinocchio's Christmas (1980)
Nuttiest Nutcracker, The (1999)
Buster & Chauncey's Silent Night (1998)
Family Favorite Films:
Happy Feet (2006)
Happy Feet 2 (2011)
Mr. Popper's Penguins (2011)
Ice Age: The Meltdown (2006)
Miracle (2004)
Willy Wonka & the Chocolate Factory (1971)
Charlie and the Chocolate Factory (2005)
Planes, Trains & Automobiles (1987)
Joyful Noise (2012)
Last Holiday (2006)