Mom warns parents after she and her son float away out to sea on a giant swan
A mother vacationing with her son in Florida had a harrowing experience when their beach float was swept by currents into the Gulf of Mexico.
A family's holiday getaway in sunny Florida almost ended in sudden tragedy in October 2018, when Tara Myers bought her 7-year-old son Brennan Saletta a giant inflatable swan float.
The two were at the beach in Anna Maria Island in Florida for some fun in the sun, but the day turned into a chillingly narrow escape from certain death, and their story was posted on Twitter/WFLA NEWS on November 9, 2018.
"I started paddling back and kicking. I was still on the swan float, but kicking and paddling trying to fight the current to get us back to where I could get off the raft. But the current was so strong, it kept pushing us back."
Tara Myers, Twitter/WFLA NEWS, November 9, 2018.
FUN IN THE SUN TURNED INTO DEADLY DANGER
Myers has come forward with her story in the hopes that it will prevent other incautious parents from making the same mistake that could have cost her and her son their lives.
Meyers and Brennan were paddling happily on their giant float on the calm waters when the current suddenly grew stronger and inexorably started to sweep the two out further and further from the safety of Ana Maria Island's shores.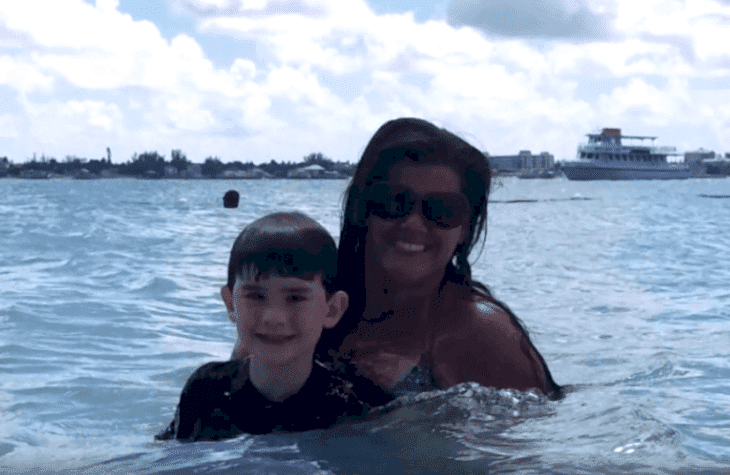 THE LAND DREW FURTHER AND FURTHER AWAY
The hapless mother suddenly realized that the beach seemed to be drawing further away from them, and started to paddle in an attempt to steer the float closer to shore - but to no avail. Tara could not contend with the powerful current.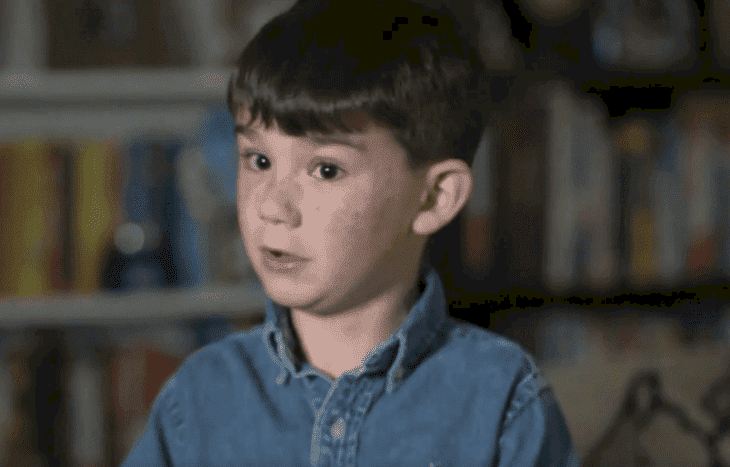 AT DRIFT IN A FRAGILE FLOAT WITH HER YOUNG SON
Myers came to the slow realization that she and her son were being swept far out to sea on a fragile float with no means of communication or asking for help. If the swan deflated she would never make it safely back to shore with her son in her arms.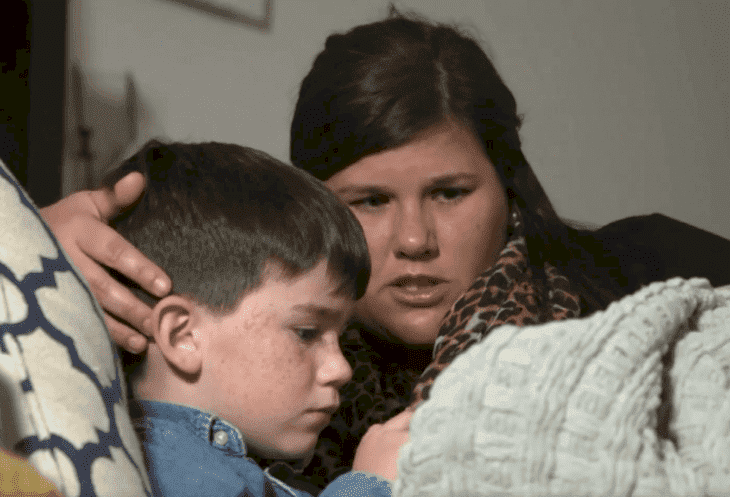 WITNESSES ON THE BEACH CALLED 911
Luckily for the two, witnesses on the beach saw their predicament and called 911. The West Manatee Fire Rescue which serves Cortez, Palma Sola and  Anna Maria scrambled a rescue boat for the unfortunate vacationers as they drifted further and further into the waters of the Gulf of Mexico.
Myers confessed that she wept unashamedly when she saw the rescue boat approaching:
"I literally just laid down on that swan float and cried. So hard because this could have ended so much worse, and I didn't want him to know that I was that scared."
Rescuers confirmed that the little family had had a narrow escape. If beachgoers hadn't noticed their predicament, they might have perished at sea when the fragile float deflated.
When they reached the beach, Myers, with the help of one of her rescuers, deflated the swan and threw it away in a garbage disposal unit.
She raised the alert about the use of the popular floats on the ocean and warns that anyone can be swept away in just minutes. Some might not be as lucky as she and her son and find that their lovely vacation turns into tragedy. 
Read more on Twitter Amomama USA.
WHAT CAN YOU DO TO SURVIVE IF YOU ARE LOST AT SEA?
Like Tara Myers, many people have been lost at sea, usually on safety rafts, and somehow managed to survive for days or even weeks.
There are a few crucial tips that may well save lives in this kind of extreme situation:
1. Shelter from the elements is essential. Use clothing to create shade during the day, and wear multiple layers to keep warm during the chilly nights.
2. Drinking water. Under no circumstances should sea water be consumed. Castaways should use plastic bags, raincoats or even rain boots to catch rainwater.
3. Food: a boat's shadow may attract fish, and flashing jewelry can act as a lure, as can any piece of metal. Unraveled cotton from socks or shoelaces makes excellent fishing lines. Unconsumed pieces of fish should be kept as bait.
4. Rescue. A passing plane or ship can be signaled using a small mirror or the screen of a smartphone. These signals can be seen at a distance of up to 10 miles away on a sunny day.
Best of all, stay safe, and remember to respect the ocean and obey all safety measures and precautions.