93-year-old Veteran loses his home after wildfires, but a loving couple 'adopts' him
A World War II veteran lost everything to the Camp Fire, but he gained a new family.
Lee Brundige is 93 years old, and he has lived through a lifetime of experiences and a world war. Now he has faced another enemy before which he was forced to retreat: California's devastating Camp Fire.
The fire, which has killed 48 people and completely destroyed the town of Paradise forced Brundige to abandon the home his late wife had designed and drive away from everything he owns, reported CNN on November 14, 2018, but fate put a new family in his way,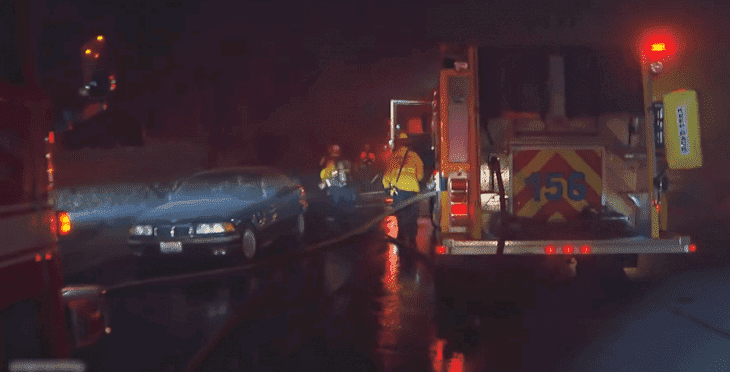 "I didn't like leaving him there, but he's very independent. So I made sure he had blankets and a pillow. I stayed with him until about midnight."
Tracy Grant, CNN, November 14, 2018,
HOMELESS AND SLEEPING IN HIS CAR AT 93
Tracy Grant is a volunteer and she was handing out hamburgers to evacuees from Camp Fire in Northern when she met Lee Brundige. 
Grant offered to help, but Brundige told her he would sleep in his car, and all he would accept from her was a pillow and some blankets. But the feisty veteran's plight touched her, and she couldn't stop thinking about him.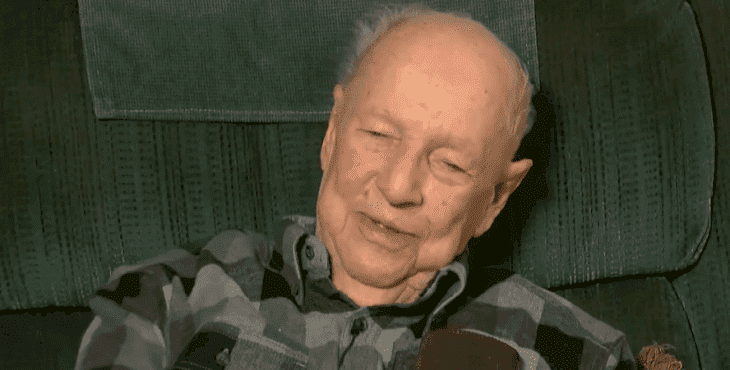 TAKING BRUNDIGE HOME
Grant returned the next day and started working on convincing the nonagenarian to go home with her. It took Grant a full day to convince Brundige to leave the parking lot and follow her home in his car. He only agred when the local Sheriff ordered the area evacuated because of the drifting smoke from the fire.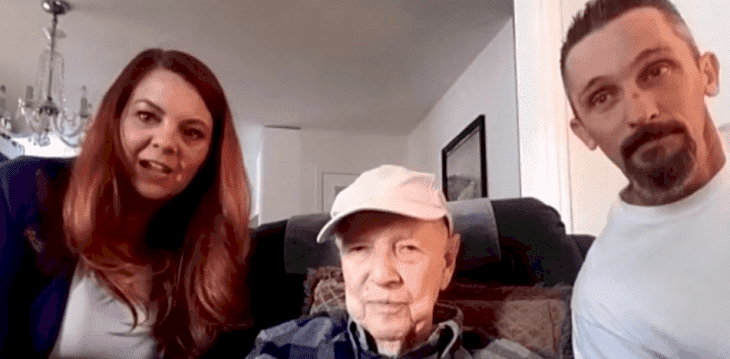 A MAN BELOVED BY HIS COMMUNITY
Grant managed to contact Brundige's son and learned that the sweet elderly man is a highly respected and beloved member of his community, and has invited him to stay with her for as long as he wishes. Hundreds have reacted to their attitude with whole-hearted praise and appreciation.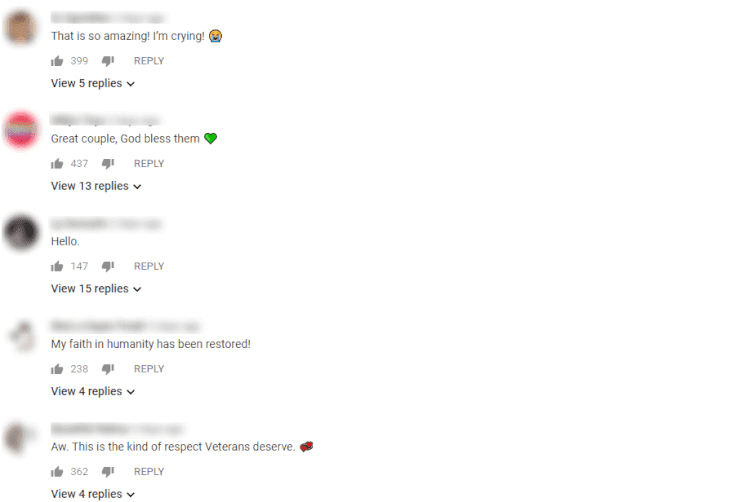 AN UNCERTAIN FUTURE FOR THE SURVIVORS OF THE FIRE
Brundige still doesn't know whether his house was destroyed or survived the fire, but even if it did, it will be a long time before there will be water or electricity supplied to the area.  
Like so many thousands displaced by the California fires, Brundige faces an uncertain future - but he is luckier than most. He has found a second home with Tracy Grant, her boyfriend Josh Fox and their two dogs Axle and Cash, who keep him company. when the couple is at work.
PINK'S HUSBAND CAREY HART WARNS LOOTERS
While families are fleeing their houses before the menacing North California fires, and leaving all they own behind, looters are breaking into their homes and pillaging their belongings.
Former motocross star Carey Hart posted an ominous warning to potential looters on Instagram in the form of a photo of a dozen men with guns standing in front of a sign that reads:  "Looters will be shot on site."
He captioned the black-and-white photo:
"There have been sightings of looters breaking into homes. Well, if you are a looter, think twice if you are heading back into Malibu." 
Hart expressed his outrage at the looters who are taking advantage of the crisis to strip people of their belongings. 
Like so many other Californians, Pink and Hart were forced to flee their home in Malibu ahead of the encroaching fire.
"Just need to say THANKYOU to all of the firefighters. All of the first responders. (...) The thing to look for in tragedy is all of the helpers. We're all so grateful for your bravery and selflessness."
Pink
Pink is just one of a number of celebrities affected by the fire. Gerard Butler's house burned down, and Miley Cyrus and Alyssa Milano also had to evacuate their home. It is estimated that approximately 150,000 people have been displaced by the California wild fires.