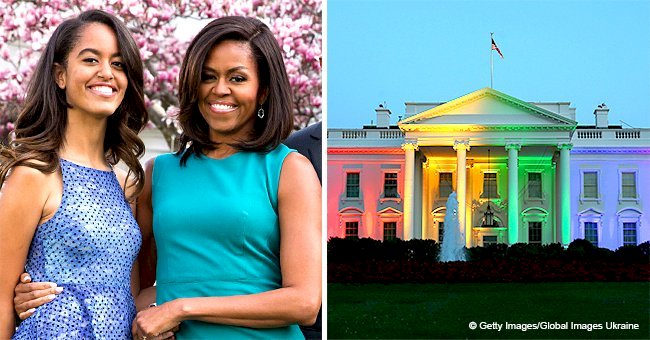 Michelle Obama reveals she & Malia tried to sneak out of White House to celebrate marriage equality
Michelle Obama is sharing new details from her new memoir, "Becoming" and the former First Lady recently recalled the time she tried to sneak out of the White House with her daughter, Malia.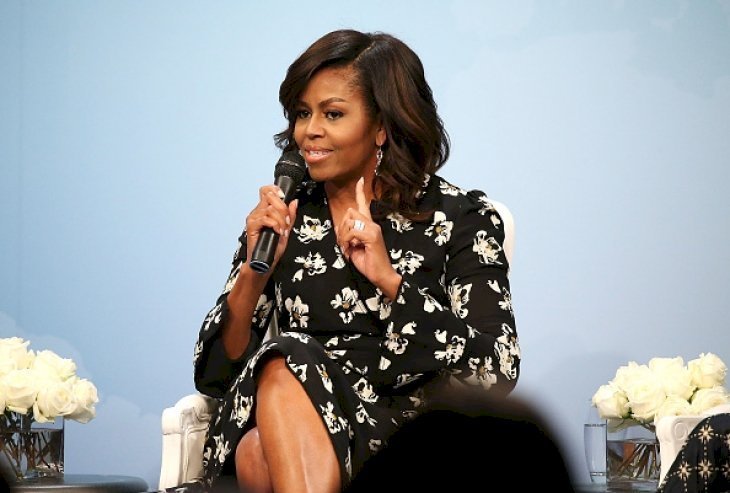 Getty Images
In an appearance on Thursday's episode of "The Ellen DeGeneres Show," Michelle, 54, explained how she felt and what she did the day gay marriage was legalized.
June 26, 2015, will forever go down in history as the day the Supreme Court ruled that the U.S. Constitution provides same-sex couples the right to marry, establishing marriage equality.
What followed was a celebration in various places across the United States, but even though Michelle knew that the White House would be lit up in LGBT colors, she was missing out on the party that was happening right outside.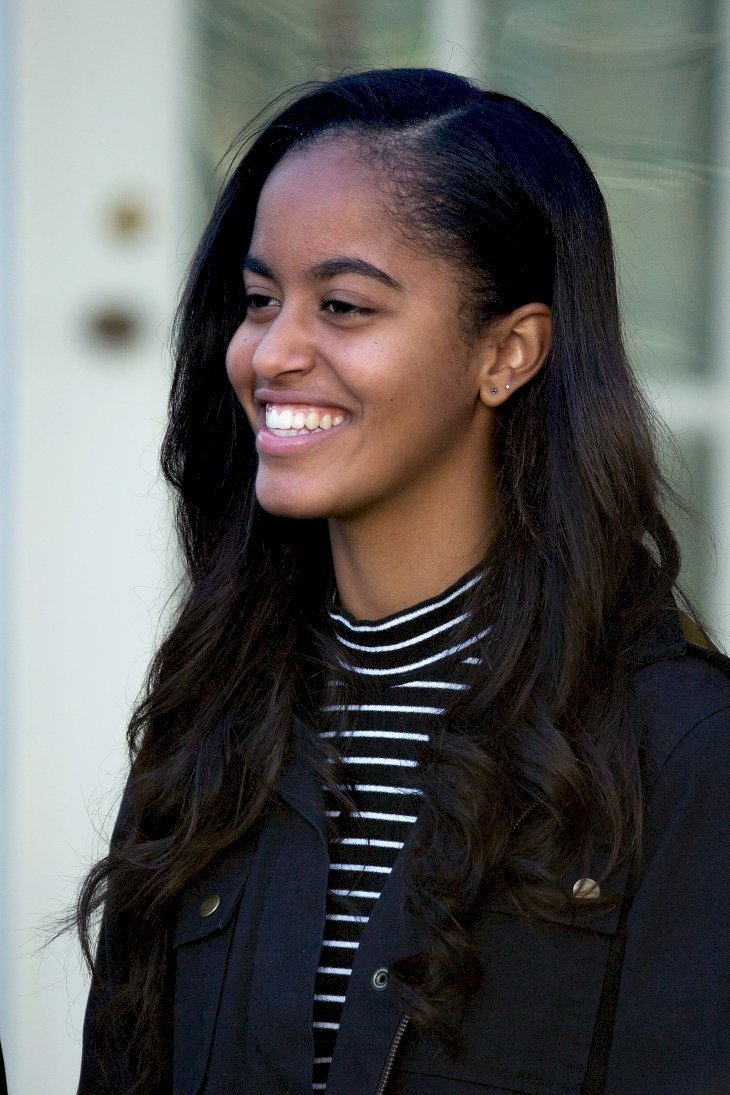 Getty Images
"When you're in the residence, there's so much bullet-proof glass that sometimes you don't hear what's going on outside," Michelle revealed, adding:
"We know there was a celebration happening but we didn't realize that thousands of people were gathering in front of the White House at that time to celebrate. And my staff was calling me, everybody was celebrating, people were crying, and I thought, I want to be in that."
MALIA BECOMES AN ALLY
Once Michelle decided she was going to join the celebration, she tried to find some partners. There was no luck with her husband, Barack, who was President at the time.
"Babe, I've got too much stuff to do. I can't go out," she recalled him joking. Her second daughter, Sasha, was also not interested.
It was Malia who agreed to go, and soon, the two women were trying to sneak out of the White House. Michelle said they realized it wasn't easy to get out, but they were determined.
As mother and daughter tried to take an elevator, they heard a [Secret Service] agent whisper their code names and say "They're moving."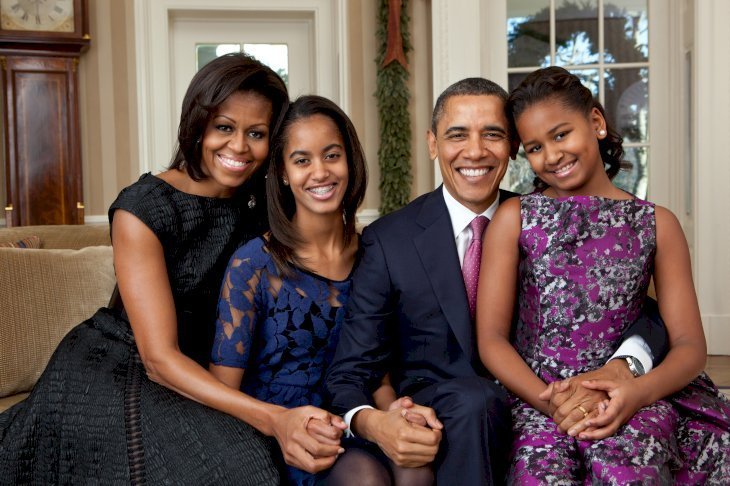 Getty Images
WHERE THERE'S A WILL
That ruled out the elevator but didn't give up. Even though they had the agent and more White House staffers after them, they ran towards an exit until they realized it was locked.
Michelle said Malia was so excited about their "adventure" that she urged her mother to "get out." But Michelle paused after a White House usher reminded her there were cameras outside.
"I'm in ripped up shorts and a T-shirt, no shoes on, no makeup, and I thought, hmm, you have a point. I don't want to be on that clip looking like this," she said on "Ellen."
VICTORY AT LAST
After 15 minutes, Michelle and Malia were eventually able to get out. She continued:
"We stood along with all the cheering crowd, off to the side, mind you, so no one would see us, with security surrounding us, and we tried to have our tender mother-daughter moment."
"BE COOL, PLEASE"
Malia may have been her mother's ally on that occasion, but it was a different story some months later in the Spring of 2015.
As Michelle recounts in her book, the First Daughter, 16 at the time, was going to going to prom with "a boy she kind of liked." When he arrived at the White House, Malia had one request for her mom and dad: "Just be cool please, okay?"
SUPPORT SYSTEM
The Chicago native, however, understands that living in the White House can be challenging for two young girls, and in a recent "Good Morning America" interview, thanked former First Daughters Jenna and Barbara Bush, and Chelsea Clinton for the support shown to her children.
TOUR DUTIES
Meanwhile, Michelle has been busy on tour for her bestselling book which was released on Tuesday. The tour is scheduled to last all through November to December 19 when she'll round off at the Barclays Center in New York City.
Please fill in your e-mail so we can share with you our top stories!