Bride reads out texts messages her unfaithful fiancé sent to another woman instead of her vows
Bride-to-be Casey decided to read her cheating fiance's text messages rather than her vows at their wedding.
Casey was so excited to tie the knot with her boyfriend Alex. However, hours before their big day, a shocking stream of illicit texts turned her world upside down.
The jilted bride exposed Alex in a tell-all piece on Whimn.
The night prior to the wedding, Casey was enjoying a glass of champagne with her bridesmaids when a message from an unknown number lit up the room: "I wouldn't marry him. Will you?"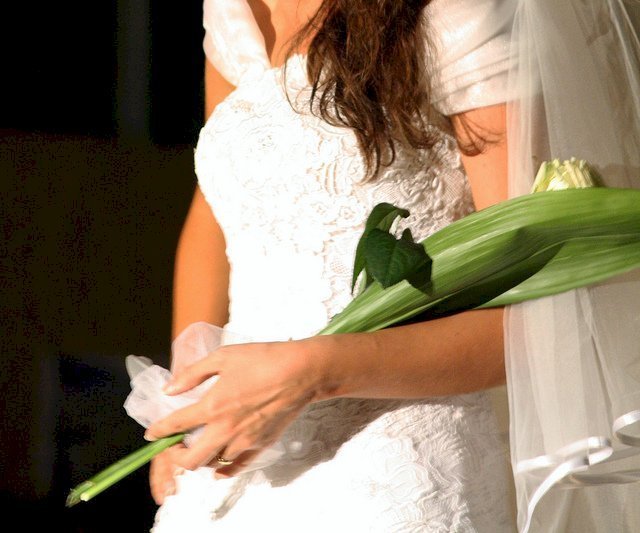 Follow us on our Twitter account, @amomama_usa, to learn more.
There's also a series of illicit screenshots attached detailing Alex's x-rated relationship with the mystery woman.
In one of the messages, Alex wrote, "This weekend. You and I. It is on, hot stuff. Bring your A game."
Another said, "Your body is [expletive] incredible. And [expletive] do you know how to use it. I wish my GF had half the skills you do."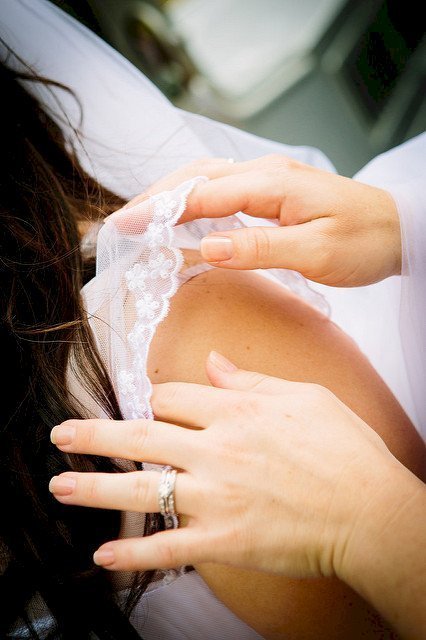 Casey's fiance then revealed to the anonymous lady that he had "never had this kind of connection before."
The bride couldn't hold back her tears. Her friends told her she should call Alex and cancel the wedding, but she refused to do that.

Instead, Casey concocted a plan of attack against him. She decided to end the relationship by reading the texts out during their wedding ceremony.
"I walked down the aisle with leaden feet, my dream dress now just a costume. As he saw my face he knew this was not an ecstatic woman on her big day, but he had no idea what was coming," she said.

The crowd was shocked when she announced, "There will be no wedding today. It seems Alex is not who I thought he was."
She then said that she put down her flowers to uncover her cell phone and read the messages to their family and friends.

Alongside his best man, Alex skulked out of the church.
"There will not be a wedding reception today, but instead, there will be a celebration of honesty, finding true love and following your heart even when it hurts," Casey told the crowd.
According to the newly-single bride, after that, she enjoyed "one hell of a party."