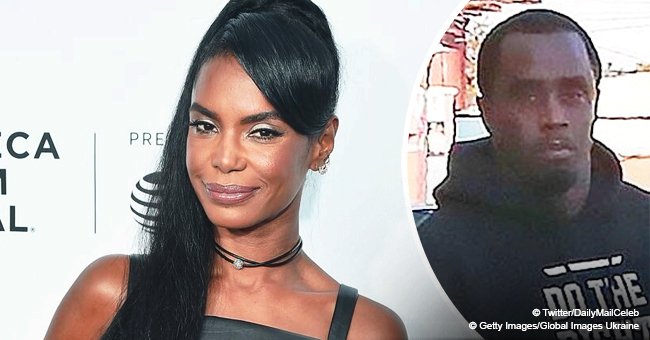 Grief-stricken Diddy spotted with ex-girlfriend Cassie one day after Kim Porter's sudden death
P. Diddy finds comfort in his recent ex, Cassie Ventura, as he copes with the shocking death of the mother of his three children, Kim Porter.
Devastated over the death of his ex-girlfriend, P. Diddy appears to be finding solace in his more recent ex, Cassie Ventura.
A day after Kim Porter's death, P. Diddy was spotted looking somber in LA at The Movement Performance Institute. He was with a private driver and his ex-girlfriend, Cassie Ventura. Sources reveal Ventura reached out to the rapper upon hearing the tragic news of Porter's passing and he was "pleasantly surprised."
Diddy was visibly in a gloomy state when he was first spotted getting off his car with his driver. He was wearing a black hooded sweatshirt and a pair of red shorts. He reappeared later as he left the institute and with Ventura right behind him. They entered his vehicle before it drove away.
A SHORT HISTORY OF DIDDY AND VENTURA'S RELATIONSHIP
Diddy and Ventura broke up in October after going public with their relationship in 2012. They first met in 2000 when she signed under his Bad Boy Records label. They were first linked in 2007 then collaborated in his tracks, "Swagga Like Puff" in 2008 and "Must Be Love" in 2009. The ex-couple reportedly remained friends after their amicable decision to split.
THE DEATH OF DIDDY'S EX
Diddy's recent sighting with Ventura is the first time he's been seen in public since his ex's mysterious death. Porter was found lifeless in her home in Toluca Lake, California at around 12 noon on November 15. Police responded to a call from her home citing cardiac arrest. They later learned the 47-year-old had been suffering from flu-like symptoms and possibly pneumonia for weeks. She was in touch with a doctor a day before her death and went to bed early that night. The next day, family members who tried to wake her discovered she was non-responsive. An autopsy is still being conducted along with toxicology tests to determine Porter's cause of death. Foul play was ruled out.
THE DEVASTATION SETS IN
Diddy was reportedly shocked when he heard the news. He was described by authorities as "extremely cooperative and understandably upset" when he spoke to them in Porter's home on the day of her death. His devastation also prompted him to post a message on Instagram praying for protection.
"God Protect Me From ANYTHING That Wasn't Sent By You," he wrote.
LIKE FAMILY
Diddy and Porter treated each other like family even after they broke up. They were in an on-and-off relationship for 13 years which finally ended in 2007. They share sons Christian, 20 and twin daughters D'Lila Star and Jessie James, 11 and became extremely close co-parenting them.
In the midst of the tragedy, Diddy is reportedly focusing on attending to the needs of the children. Meanwhile, it's good to know that he's also finding much-needed solace and comfort from Ventura.
Please fill in your e-mail so we can share with you our top stories!