Missy Elliott feels 'thankful' while showing off her new luxurious car in recent video
Missy Elliott, the Grammy Award-winning rapper, took to Instagram to share a short clip of her new car while admitting to being thankful.
In the video that the singer uploaded to her Instagram story, the outstanding blue and black Lamborghini car was parked in front of the brand's agency. The person recording it circled it to show in detail the features of the impressive vehicle.
Elliott wrote on the video, "My new new," followed by two heart emoji – one blue and one black – and the word "thankful." As soon as The Shade Room uploaded that video, followers took to the comment section to share their thoughts.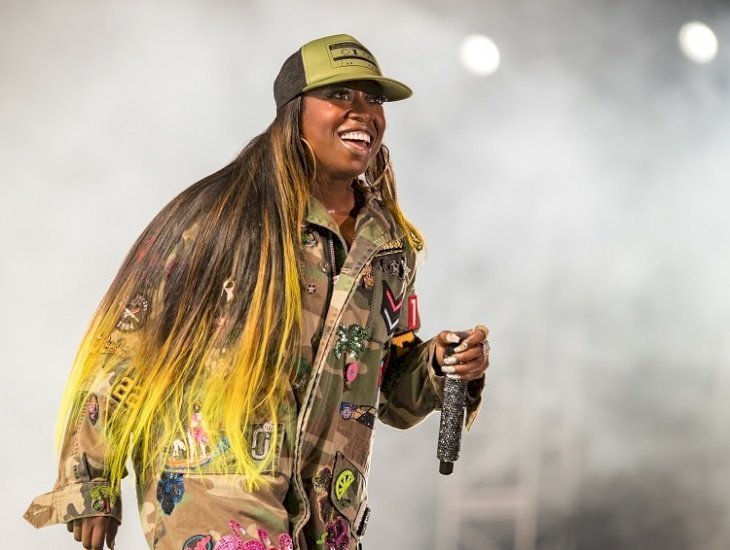 PEOPLE'S REACTION
Most of them congratulated the rapper on her new acquisition. Others admitted that it was not the first time that Elliott has owned Lamborghini vehicles as it was one of her favorite brands "back in the day."
ELLIOTT'S LOVE FOR CARS
Over the years, Elliott has set clear that she likes spending her money on luxury cars. As The Richest reported, the rapper has spent more than two million dollars on different vehicles, including a Bentley Continental GT and an Aston Martin V12 Vanquish, She also bought a Lamborghini Diablo, which has an interesting story.
On its way to her house, a person decided to take it for a ride instead of driving directly from the warehouse to Elliott's place, as it was planned. Unfortunately, the man hit a curb, a sign, and a post. He was later sentenced to three years in prison for the theft, crash, and damages.
HER THOUGHTS ON HAVING CHILDREN
A couple of years ago, Elliott, who is currently single, revealed that she wanted to have children. However, she confessed to being afraid of giving birth as she was not sure she could withstand the kind of pain women experience during labor.
"Maybe in the year 2020 you could just pop a baby out, and it'd be fine. But right now, I'd rather just adopt," added Elliott.
HAPPY HALLOWEEN!😂🤣😂 I figured I'd be Missy Elliott from "The Rain" video but the 2018 version😂 I couldn't find my blow up suit so just threw on my Versace coat🤷🏾‍♀️🤣 and I had no effects just my crazy ass😩🤦🏾‍♀️🤷🏾‍♀️🤣😂🤣👏🏾🙌🏾🙌🏾🔥@Timbaland pic.twitter.com/1zD22bawKr

— Missy Elliott (@MissyElliott) October 31, 2018
HER HALLOWEEN COSTUME
On Halloween, the rapper chose a costume that brought some of her followers to tears. In a video uploaded on Twitter, Elliott wore a shiny black coat zipped all the way up. She couldn't find the blow-up trash bag suit associated with her particular act, so the coat did the work. 
Her colorful makeup and long nails completed the look as the rapper attempted to recreate a performance of her 1997 hit track, "The Rain (Supa Dupa Fly)."