Donald Trump toilet brush becomes viral sensation and goes on sale with 'overwhelming' demand
A toilet brush with President Donald Trump's face has become a viral sensation as people look for early Christmas gifts. The look-alike replica of Trump's face is promoted with the tagline "Make your toilet great again!".
Trump supporters have a wide range of memorabilia to choose from to show they're with the President, but for every new creation praising Trump's govern, there are thousands more criticizing him. From comics, art pieces and vandalism on his Hollywood star, to the newest one: a toilet brush.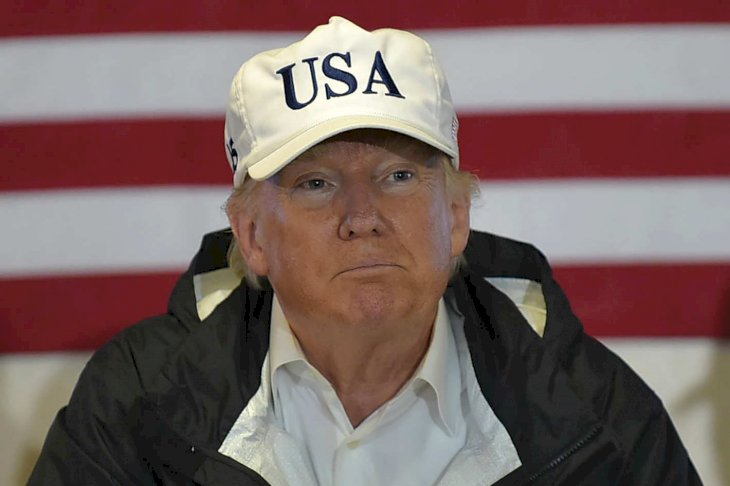 The piece of home & living is handmade and sold on Etsy by Michele Rubel on her store Spacedoutdesigns. People loved the idea of a Trump toilet brush so much that, according to the page, Rubel has sold over 5000 items to this day.
But the demand for the product is so high that it has overcome the supply, making the crafting and shipping process slower than usual.
Initially, the item would be shipped from New Zealand in one or two business days, but now Rubel has put a warning on the site explaining that all orders placed after November 15 are looking forward to a 6-8 weeks arrival.
You can now buy a @realDonaldTrump toilet brush https://t.co/UTtezl7Vb4 pic.twitter.com/3UenQhQ9Ji

— LADbible (@ladbible) November 18, 2018
The shop has also stopped taking orders, placing the item as sold out as of November 19.
The popular brush features a miniature of the 45th President of the United States wearing a blue suit, red tie and with his blond hair being the bristles.
It was sold for $24, and while that might sound like a lot of wasted money, people found the brush so amusing that some even stated on the comments they would be giving it away as a Christmas gift.
My amazing new toilet brush housewarming gift pic.twitter.com/LB5s4T5opj

— 🙏 #BlackLivesMatter (@SassyNeveragain) November 14, 2018
The description of the item reads:
"Make Your Toilet Great Again!

No president has had a Toilet Brush like my Toilet Brush!

I am automatically attracted to toilet bowls, I just start scrubbing, I just kiss, I don't even wait and when your a toilet brush they let you do it."
And added a detailed list of the brush' features:
"*15 inch Brush with Holder

*Trump hands actual size

*Trump may appear useful when scrubbing the rim

* For external use only

* ACCEPT NO SUBSTITUTES

"Just Grab them by the handle...for those tough cleaning jobs." DJT."
Trump is inspiring a resurgence of innovation and manufacturing in America, proof is in the product! #MakeYourToiletGreatAgain https://t.co/4rArQmUKzI

— Ahmed Eldin | أحمد شهاب الدين (@ASE) November 18, 2018
Sellers sound more than happy with the purchase on the reviews:
"Great gift. Made everyone laugh."
"LOVE this cool and unique item. Looking forward to gifting it at Xmas!"
"What can I say about the Commander In [expletive]? He's hilarious! I'm waiting for my toilet to get *really* disgusting before I use it."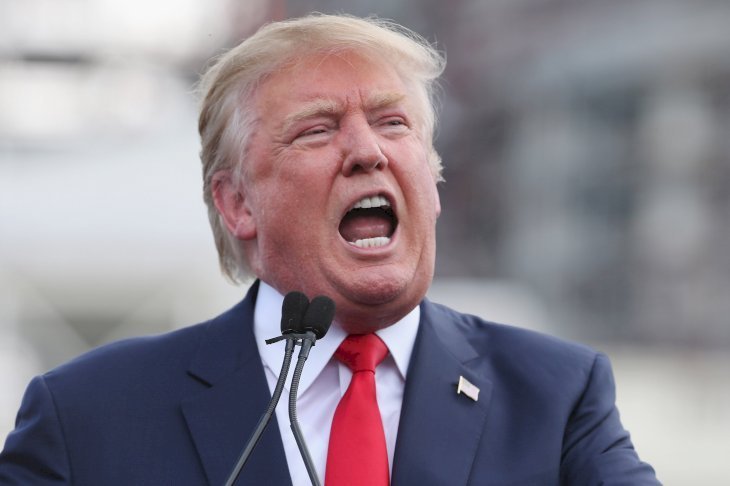 The toilet brush is a jab at the president's antics and is loved by his detractors.
A VANDALIZED STAR AT THE HOLLYWOOD WALK OF FAME
People have found straightforward ways to make their disagreement with the president know, like local street artist known as Plastic Jesus, who has made it his mission to mess with Trump's star at the Hollywood Walk of Fame.
On his most recent move against the star, Plastic Jesus placed wooden bars over the star, resembling a jail cell. When asked about his reasons to do it, the artist told CNN:
"Well, 'cause (Trump's) going to jail."
Is not the first time that Plastic Jesus vandalizes the president's star. Two years ago, he placed a small wall around the star, alluding Trump's proposal of building a wall along the US border with Mexico to halt the flow of illegal immigrants.