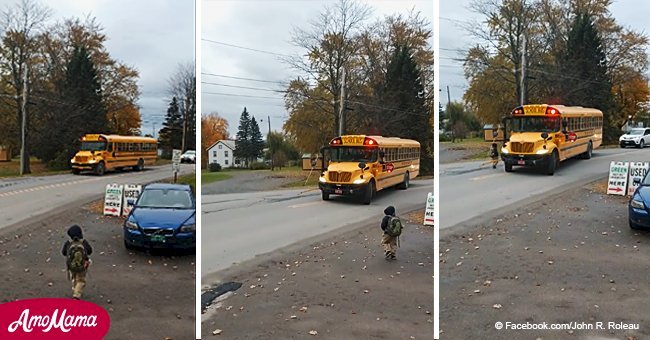 School bus driver made a safe stop maneuver to pick up a boy and it went viral
A school district in the U.S. is coming up with their own solution for preventing the increasing number of accidents occurring while the children are getting in or out of their school buses.
John R. Roleau, a parent, posted a video on Facebook showing the new method that the school bus drivers adopted to minimize vehicle-related accidents.
The district has authorized their school bus drivers to position their buses across the lanes, which will safeguard the children from other vehicles that may be trying to illegally pass the bus.
The video that posted by Roleau on social media has since gone viral with almost 34,000 shares and more than 1.8 million views so far.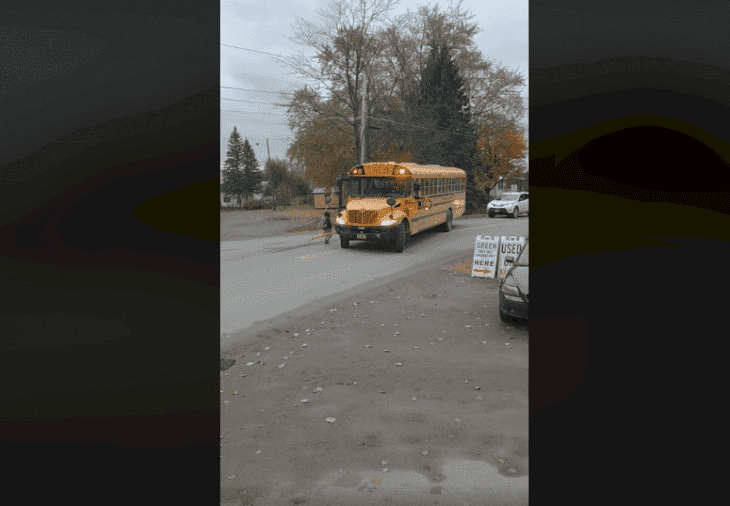 Source: Facebook/John R. Roleau
Follow us on Twitter to learn more.
Roleau captioned his post with a grateful statement, "With all the school bus accidents recently, I'd like to thank my bus driver and school district with coming up with a safe and common sense solution to minimize the danger of my children getting on the bus."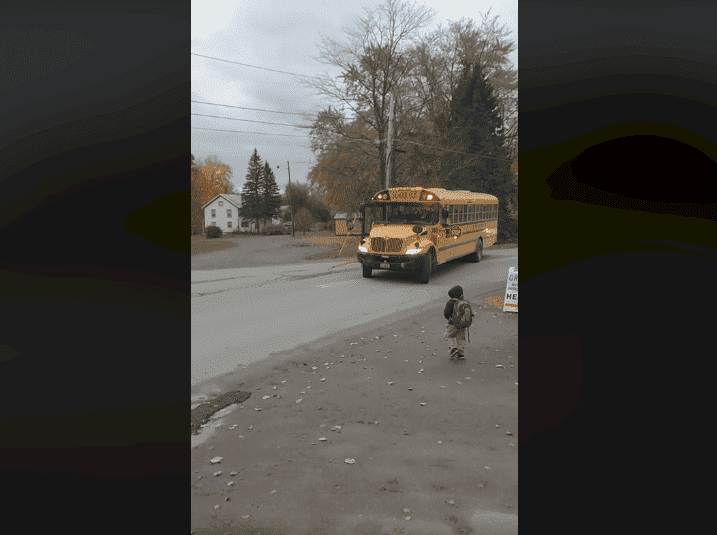 Source: Facebook/John R. Roleau
However, the parent also dropped his concern that the strategy adopted by the district might not be "fail-proof," and it still required more effort to prevent the accidents.
Still, he admitted that parking a big yellow bus across the lane would be far more effective in making other drivers cautious than a flashing stop sign.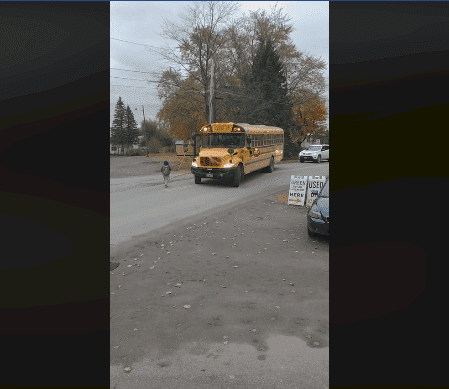 Source: Facebook/John R. Roleau
Roleau concluded his post with some wise advice for all the drivers out there. He requested them to be "cautious and patient" with school buses.
'Please be cautious and patient when you see a school bus, these are kids?? No meeting, reservation or class is worth ruining lives forever..." he wrote in his caption.
It has been reported that more than 135 people, on an average, were killed in school vehicle-related accidents annually. This includes those children who are killed while getting in or out of the school buses.
Recently, an elementary school student lost his life after being struck by a truck while he was trying to board his school bus.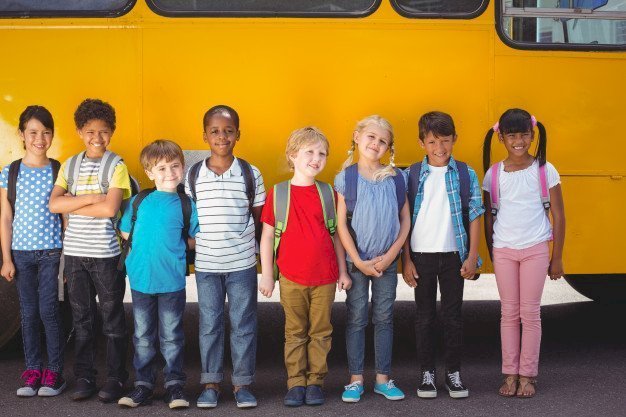 Source: Freepik
Meanwhile, another school bus driver from Florida also deserves respect for his quick thinking in saving the life of a student. A few months ago in September, he made headlines by rushing a student, who was shot at the bus stop, to the nearby fire station.
Authorities later claimed that the driver's immediate aid was vital in the student's survival and his recovery.
Please fill in your e-mail so we can share with you our top stories!