Baby girl unharmed after falling under a moving train
A one-year-old tot has miraculously escaped with her life after falling beneath a moving train at a railway station at Mathura in Uttar Pradesh, India.
In shocking footage captured by a bystander, one can clearly see the train passing over the toddler while she lays trapped between the rails. 
People waiting on the platform immediately rush to her aid the second the train passes and recover her little body seemingly unharmed.
Read more on our Twitter account @amomama_usa.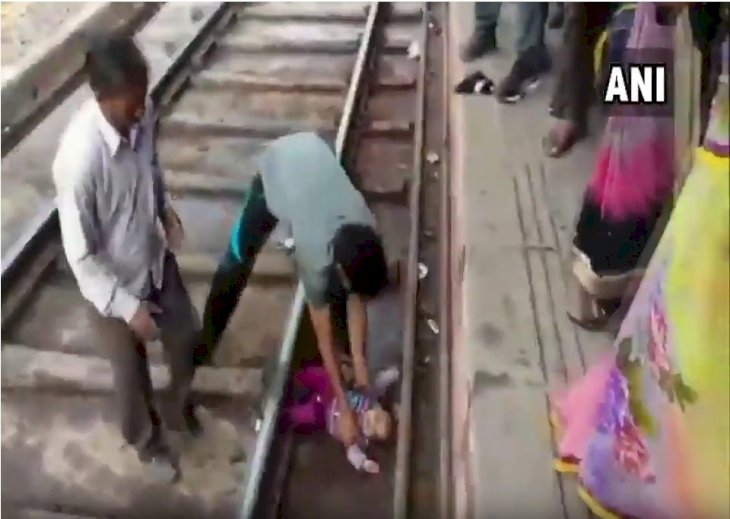 Sources claim that a local man, Sonu, was on his way to Jhansi on the Samata Express with his wife and their two children when he realized he had forgotten his purse.
Sonu jumped off the train, with his wife following closely behind with the children. That's when the unthinkable occurred and the toddler slipped from her mother's arms and landed on the tracks below.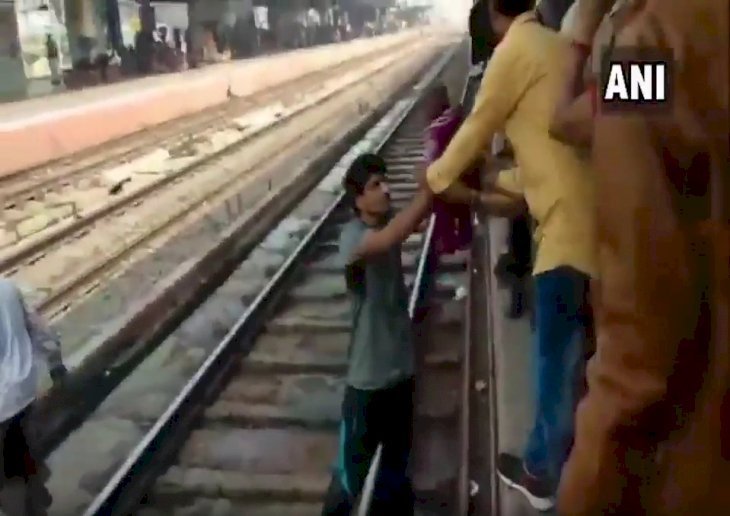 Police questioned the parents, noted the incident, and allowed the family to continue on their way. Reports indicate that the child suffered no harm and no case of negligence or child endangerment was opened.
In a similar incident in London recently, a man jumped onto the train tracks to rescue his wife and child who had fallen in front of a train.
When pushchair with kids and mum end up on the track in front of the train you were just about to board. 😔 Thankfully all unharmed. The driver is also ok and he did a superb job, along with a chap from the depot that was on his way to work. What a night.

— 3.1 / アン (@version3point1) September 7, 2018
The mother had been pushing a stroller along when a wheel slipped over the edge and dragged them below. The family of three had survived the overhead train passing by after ducking into a small shelter below the track.
A warning was raised and the train was stopped after the first carriage had already passed over the family. Nobody was seriously injured.

After the incident in India, some sanctimonious commentators who have clearly never had a car accident or anything untoward happen to them or their loved ones took to the comments section to point fingers and assign blame.
While others relayed their own experience of something similar happening to them and how they were bravely rescued and survived unscathed.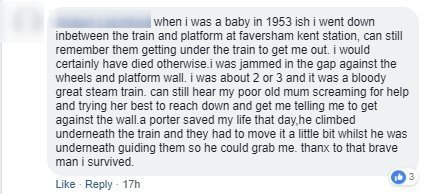 In what is also being seen as nothing short of a miracle, another baby survived after being ripped out of her mother's womb and flung to the grass during a horrific car accident in which her 39-week pregnant mom had died.
Baby miraculously survives being ripped from her mum's womb and thrown onto a grass verge horror car crash – The Sun https://t.co/DXaWTJfyg1

— mason (@mason849) July 30, 2018
These similar incidents worlds apart serve to remind people that tragedy can occur at any time and without warning and to anyone, anywhere in the world.