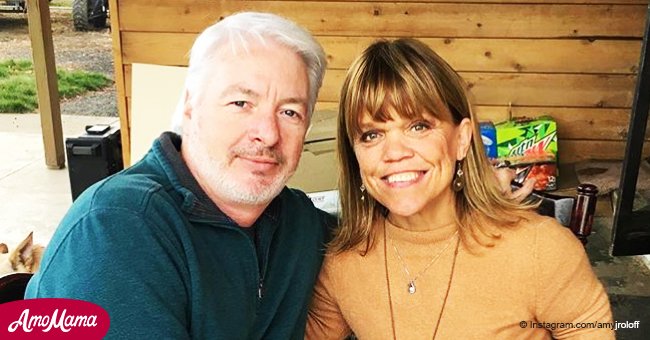 'Little People, Big World' Amy Roloff meets boyfriend's family this Thanksgiving without kids
Amy Roloff has recently celebrated Thanksgiving with her boyfriend, Chris Marek, and his family and had a wonderful time even without her children.
The matriarch of the Roloff family opened up about the road trip that she took and how great it was to spend the holiday with Marek's relatives.
In order to celebrate the occasion, Amy took to her Instagram page to share a photo of several pieces of fudge that were at Marek's family's home.
Follow us on our Twitter account @amomama_usa to learn more.
Despite the great time that she had with her boyfriend, the "Little People, Big World" star couldn't help but feel a little sad for not having her children with her.
Still, Amy felt better knowing that they were with their own family and that she was very grateful for having them in their lives, as well as Marek.
Despite life's ups and downs, Amy believes in staying positive and defends that it is very important to always be thankful for everything in one's life, no matter how small it may seem.
In a photo where she appears next to her loving boyfriend, Amy took the opportunity to write a message to all her fans who might be going through some tough times.
"I know this day and holidays can be hard and difficult for some and it's not easy. Hang in there! And look around you, you are worth being thankful for by you. Have a wonderful weekend. Can't wait - Christmas is right around the corner."
IT IS ALL ABOUT THE ATTITUDE
Amy believes in positivism and self-love, and so does Isabel Rock, Jacob Roloff's fiancée, who was recently involved in a car crash that could have claimed her life.
Fortunately, Rock came out of the incident with just a few bruises but thanked her car, a red Volkswagen van, for absorbing the impact and keeping her from further injuries, while admitting that the situation could have been much, much worse.
Please fill in your e-mail so we can share with you our top stories!