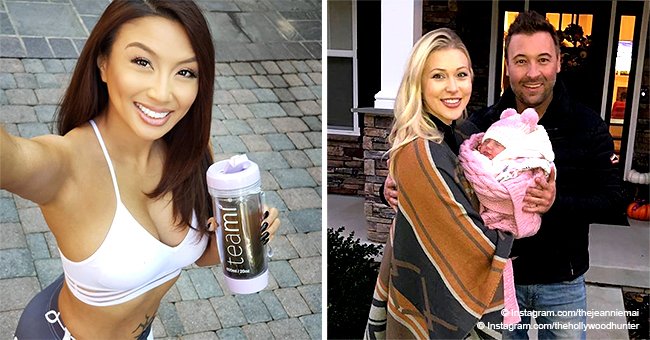 Jeannie Mai flaunts flat tummy & tattoo in workout outfit after ex-husband shared pic of new family
Jeannie Mai looks stunning as she flaunts her toned abdomen in a recent Instagram pic, proving that despite her very public divorce, she remains unbothered while her ex-husband flaunts his new family all over social media.
The TV personality had a blast on Thanksgiving, celebrating with her family at "The Real" co-host Adrienne Bailon's annual party. But before going all in for the Thanksgiving dinner, Mai made sure to give her fans a solution for their post-thanksgiving workout.
FLAUNTING HER NEW CURVES
Promoting one of the many detox teas like many other celebrities, Jeannie flaunted her ripped abs and tattooed abdomen in a body-hugging workout outfit on Instagram.
Her lowcut white crop top gave a hint of cleavage, while her blue and white leggings hugged her curves in all the right places, as she gave a huge smile to the camera while holding her tea.
"Health has been my focus these past few months which is why I'm happy to be a #teamipartner. With my crazy work schedule it's hard to fit in my goal of working out 4 times a week," she captioned the pic, and continued:
"I get so tired fam..I need that extra push! This is my 2nd-month doing @teamiblends 30-day detox, and whoa, it's helped me to wake up with wayyy better energy & focus."
MAKING A LIFESTYLE CHANGE
Mai started to share her fitness lifestyle earlier this year, after she admitted on a lengthy Instagram post that she was done with her controlling ways when it came to eating, sharing that she had earned 17 lbs and was feeling "more like a woman than I ever have before."
Exercising has undoubtedly played a huge role in Mai's divorce transition, as she mentioned that after going through so much mentally and emotionally, she was ready to regain her confidence.
A DIVORCE, A NEW BABY AND REGRETS
Jeannie announced her divorce from Freddy Harteis in October 2017 after ten years of marriage. And just six months after the announcement, Harteis revealed he was expecting his first child with girlfriend Linsey Toole.
The baby was born last month, and Freddy officially introduced her to the world with an adorable Instagram photo and the caption:
"Life just took on a whole new meaning. Would never believe a little girl could melt my heart like this. I love you Emersyn Rose. Thank you God for trusting me with this little life."
On Thanksgiving, the "Hollywood Hunter" host shared an adorable family portrait with Linsey and baby Emersyn, expressing his gratitude and sending his blessing to all of his followers.
Meanwhile, a tearful Mai revealed on "The Real" that knowing what she knows now about Harteis, she regrets marrying him. The 39-year-old explained that while the divorce had been amicable in the beginning, once money got involved everything went down south.
She said:
"It's just crazy. You hear all the time that money can change people. Well, divorce can really change people. It's just so weird because the one thing that he would always say back then is like, 'You really, truly don't know a person until they don't get what they want.' But I never thought he would be the one to prove that to me."
THE SUSPICIOUS TIMING
And on a visit to "The Breakfast Club" with her co-host, Mai addressed the reasons for the divorce, explaining that her not wanting to have kids was not the only one but revealing that, after she does find the timing of Toole's pregnancy suspicious.
"And you know what's funny, I was never really the type to really sit there and actually calculate and do the math," she stated. And continued:
"But then, our Real fam comes in and goes, 'Wait, when you announce you met this person at this time and now you're together having the baby at this time, Jeannie just came out with you guys getting divorced at this time,' that's funny!"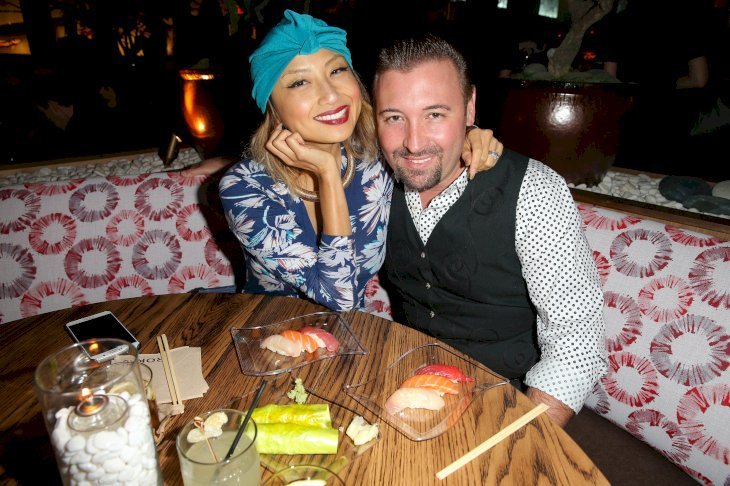 Source: GettyImages/Global Images of Ukraine
Back in 2014, Jeannie opened about not wanting to have kids. She stated that even though Harteis wanted a child, she was not ready to have a kid for another person or just to "save her marriage."
"But we are in love, and we are enjoying life, and he's my Freddy, and I'm his Jeannie, and we don't have any other problems except that, which, you never know what could happen in the future," she said at the time.
Please fill in your e-mail so we can share with you our top stories!