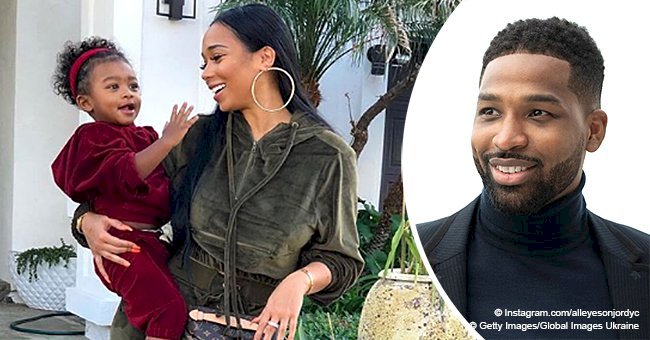 Tristan Thompson's 1st baby mama glows with pride while showing pics with growing son Prince

Tristan Thompson's ex-girlfriend and baby mama, Jordan Craig glowed with pride as she posed for pictures with their son. The little man also doesn't look so little anymore.
Craig and Prince, who turns two in December, were the perfect mother-son duo in matching sweatshirts and pants. Craig wore a green piece while Prince looked dashing in his burgundy outfit, a matching headband, and white sneakers.
The toddler even struck a pose in one of the shots. His mother also accessorized with beige boots, a waist pouch, and large hoop earrings.
The duo seemed to be taking advantage of some good weather outside the house, and they had a good time posing and smiling for the camera.
"In the madness of this World I'm glad I have YOU," the gorgeous mommy wrote.
And if anyone has had her fair share of the world's "madness," it's Craig.
The Instagram model and lifestyle blogger was thrust into public glare against her will when the father of her child, Tristan Thompson, started dating reality star, Khloe Kardashian.
At the time Thompson and Kardashian began flaunting their relationship on social media, Craig was still pregnant with Prince.
The situation generated a lot of controversies, as most people concluded that the "Keeping Up With The Kardashians" star destroyed the relationship between Thompson and Craig.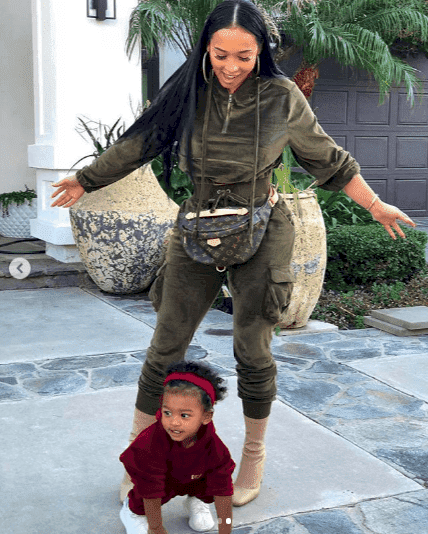 Instagram/alleyesonjordyc
Although the Instagram star did nothing to fuel those rumors, in April, a source claimed she was unhappy with her ex for neglecting their son. By then, the NBA player had recently welcomed a daughter with Kardashian and was said to have eyes only for the new baby, True Thompson.
The insider told Hollywood Life:
"Jordan feels totally neglected by Tristan ever since Khloe had her baby. With the NBA playoffs happening and Tristan being a new father again he has had zero time for their toddler, Prince Oliver."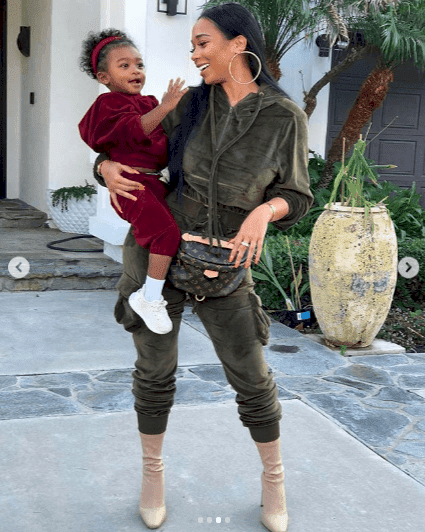 Instagram/alleyesonjordyc
Despite the source's claims, Craig gave no signs of discontent. Instead, when Thompson was caught allegedly cheating on Kardashian a few days before the arrival of their daughter, Craig gave a classy reaction.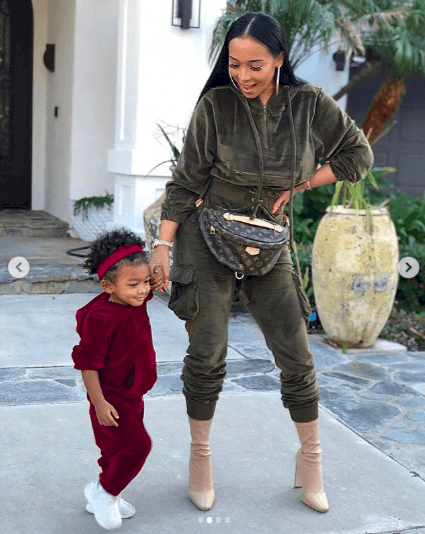 Instagram/alleyesonjordyc
Folks expected her to gloat, but the beauty only released a statement about peace for everyone.
"If you respect yourself and you respect others, you would never make light of the misfortune of anyone, nor would you feel indemnified when it comes at the expense of others. Wishing peace for everyone."
Anyone can see that Craig is interested in the life of only one person: Prince Oliver.
Please fill in your e-mail so we can share with you our top stories!