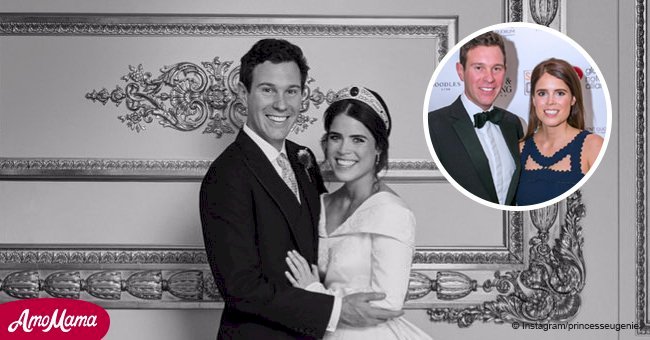 First non-wedding photo of Princess Eugenie with her new husband shared to social media
Princess Eugenie looks beautiful in a new picture with husband Jack Brooksbank before the launch of the Street Child's Count Me In campaign, in support of Eugenie's mother, the Duchess of York.
It is the first picture taken of the couple since their stunning royal wedding in October and the official release of their wedding pictures. Jack and Princess Eugenie looked relaxed and happy as they posed for the picture on the stairway before heading out to the campaign launch. In support Princess Eugenie wrote on social media:
"There are 121 million school-aged children around the world who are not in education. Jack and I were proud to support @streetchilduk and my mum who's the founder patron, as a global ambassador. Congratulations @sarahferguson15 for all your hard work. Please support the #countmein campaign - give before 21st February 2019, and public donations will be matched by the UK Government."
Princess Eugenie's fitted navy blue Roksanda's 'Aviden' gown for the evening featured a pretty scalloped neckline, while Jack looked dashing in a smart tuxedo. The particularly glowing looking Eugenie opted for natural makeup to round off her gorgeous look.
In October the Princess posted her and Jack's long-awaited official Royal portrait along with another picture taken in the White Drawing Room at Windsor where the newlyweds are surrounded by a smiling Queen and Princess Charlotte, along with the rest of the royal family.
Princess Eugenie and Jack Brooksbank's official Royal Wedding portrait has a striking resemblance to Meghan and Prince Harry's. The black and white picture taken by Alex Bramall show the couple embracing in a tender kiss, very similar to the black and white photograph of Prince Harry and Meghan, while also caught in a tender loving moment.
The couple's engagement got announced on January 22, 2018, after having dated for over seven years. Princess Eugenie and Jack got married later in the year on October 12 at St. George's Chapel, in Windsor Castle.
The Princess retained her title after she wed Jack, but had to drop her territorial designation. She does not carry out public duties, but an exception to the rule occurred in 2007 when she and her sister represented their father at a thanksgiving service for late Diana, Princess of Wales.
A repeat occurred when Eugenie and her sister had to stand in for the Queen in January 2013 at the re-opening of the former Hanoverian royal palace. Because she has no formal role within the royal family, she lives a life half in normal civilization and half as a royal. Finding a happy medium for both could take a bit of time.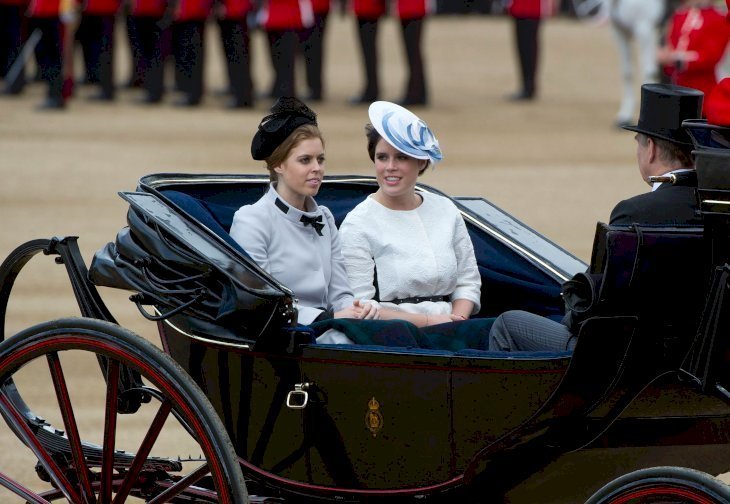 Source: GettyImages
Please fill in your e-mail so we can share with you our top stories!