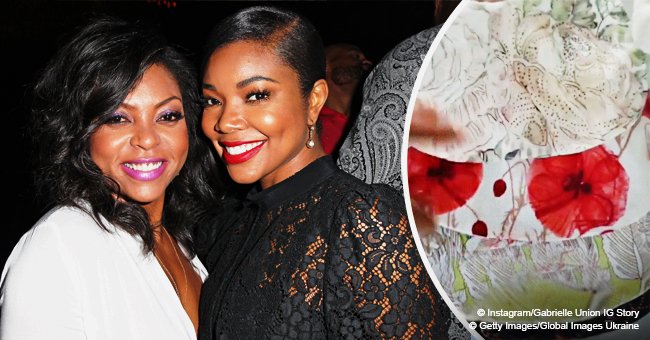 Gabrielle Union shows off the cute clothes her daughter received from Taraji P. Henson
Three weeks after announcing the surprise arrival of her baby to the world, Gabrielle Union is still getting gifts and well-wishes from family and friends. Taraji P. Henson couldn't stay behind, so she sent little Kaavia a set of adorable baby clothes that melted Union's and fans' hearts.
Gabrielle Union recently took to Instagram to show off a set of cute clothes that she received from "Think Like A Man" former co-star, Taraji P. Henson, for daughter Kaavia. The new mom showed a fall-themed dress, a pair of pink shoes, three printed bibs, a fluffy onesie with matching socks and a simple white onesie.
"OMGGG… @tarajiphenson," Gabrielle wrote in the Instagram story, showing her appreciation for the thoughtful gift.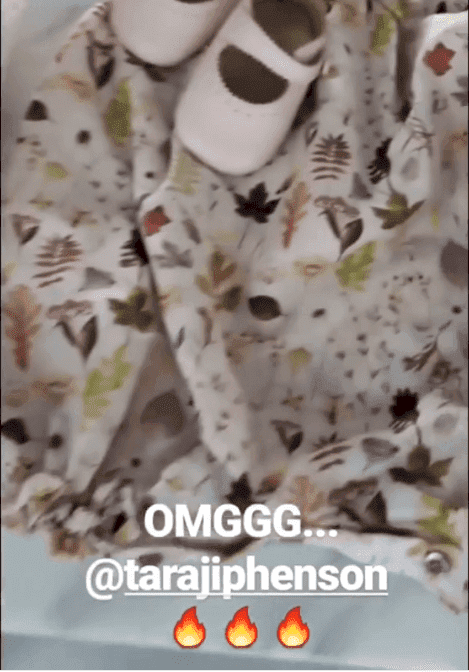 Source: Instagram/gabrielleunion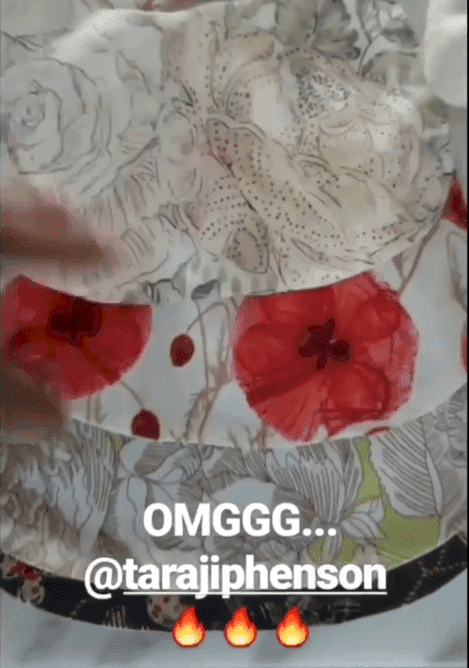 Source: Instagram/gabrielleunion
SUCCESSFUL WOMEN ON THEIR OWN ACCORD
Taraji and Gabrielle have come a long way, both in their professional and personal lives. They worked together in the 2012 film "Think Like A Man," and since then, Henson has become one of the most sought-after African American actresses in the industry, with an Academy Award nomination and a hit TV show, "Empire." She also got engaged earlier this year.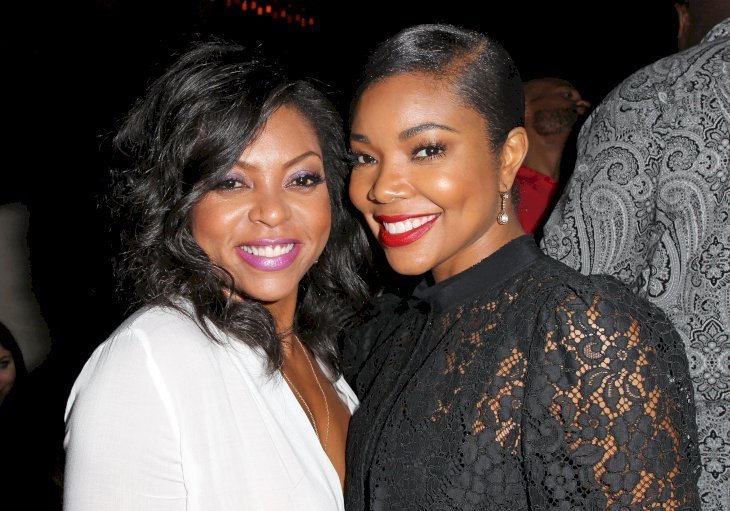 Source: GettyImages/Global Images of Ukraine
Union, on the other hand, has been an outspoken advocate for Women's Right, wrote a book and earned nationwide recognition with "Being Mary Jane." She's now a first-time mom, and couldn't be happier about it.
Last year, Union paid homage to Henson by selecting her as her "#wcw" or "women crush Wednesday" on an Instagram post. She wrote:
"One of the 1st times I hung out with @tarajiphenson, we were dancing to old school at a tiny lounge in NYC with Mary J. Blige while @iamterrencej ended up doing shirtless push-ups on the dance floor. It was an epic night and the 1st of many adventures we've shared over the years."
"This Howard graduate has done it all. Oscar nominations, hit TV shows, wrote a best selling book and did it all as a single mom raising her son. Her hustle knows no boundaries...she is a force to be reckoned with, and she sets the bar higher and higher each time out."
Is clear that there's nothing but love and admiration between these two Hollywood stars, and like Taraji, many more people have sent their best wishes to Union and Wade on their new adventure as parents.
In her book "We're Going To Need More Wine," Gabrielle Union opened about her struggles to have a baby. She and Wade are already raising two of his kids from a previous relationship and also his nephew, but the 44-year-old actress always wanted to have a baby of her own.
"I have had eight or nine miscarriages," Union, wrote in her book. "For three years, my body has been a prisoner of trying to get pregnant — I've either been about to go into an IVF cycle, in the middle of an IVF cycle, or coming out of an IVF cycle."
Being in the public eye while dealing with such a delicate situation was frustrating for Union. She would have to go undercover to the hospital to avoid people speculating because sometimes, the constant questioning of "when are you having a baby?" hurt more than she could acknowledge.
Perhaps, that's why she and Wade decided to keep their surrogate's pregnancy a secret, and in true Kylie Jenner's fashion, only revealed the good news after their baby was born.
"A LOVELY DAY. We are sleepless and delirious but so excited to share that our miracle baby arrived last night via surrogate and 11/7 will forever be etched in our hearts as the most loveliest of all the lovely days. Welcome to the party sweet girl!," the couple captioned their Instagram post introducing baby Kaavia to the world.
To say that fans are delighted by Gabby and Dwyane is an understatement. The baby's Instagram account, managed by her parents of course, already has 254k followers, and people can't get enough of her cutenes
Please fill in your e-mail so we can share with you our top stories!