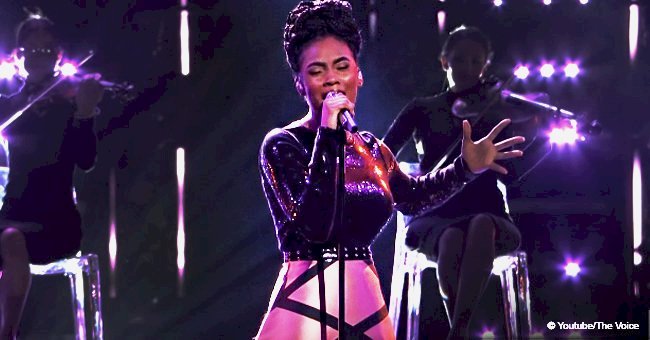 'The Voice's Kennedy Holmes, 13, stuns with powerful cover of Whitney Houston's 'Greatest Love of All'
13-year-old Kennedy Holmes brought down the house during "The Voice" Live Top 11 Performances with a breathtaking rendition of Whitney Houston's classic, "Greatest Love of All." Her coach, Jennifer Hudson had a special message for her after the performance.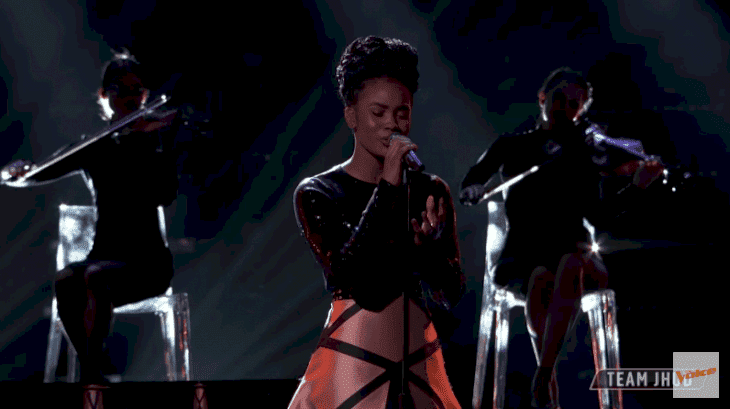 YouTube/The Voice
Holmes from Missouri took the stage in a glamorous black-and-pink gown, but it was her vocal abilities that had the audiences stunned and earned her a standing ovation at the end of the day. The teenager brimmed with confidence as she belted out the lyrics to the late Houston's 1985 hit.
Earlier during rehearsals, Hudson had said: "She is only 13, but she is ready for the competition and ready for a career." The Grammy winner couldn't have been more correct.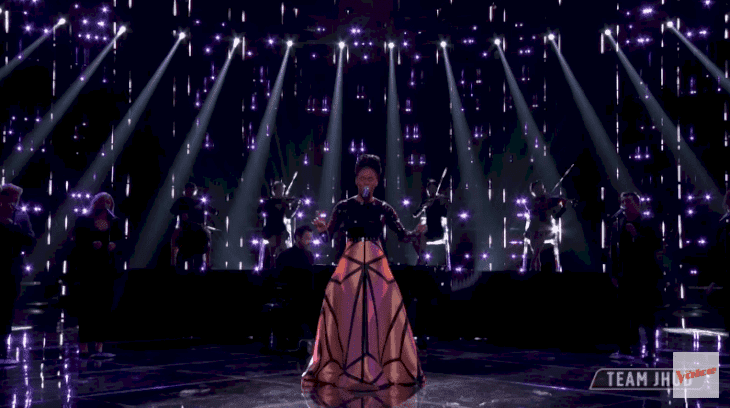 YouTube/The Voice
Hudson could not conceal her happiness following her contestant's performance:
"I am so proud of you, you look beautiful, I know mama Whitney is proud somewhere up there like you are a shining star in your own right and I love how you command the stage."
"You should vote for this girl as we are going to see her name in lights on her own right," she added.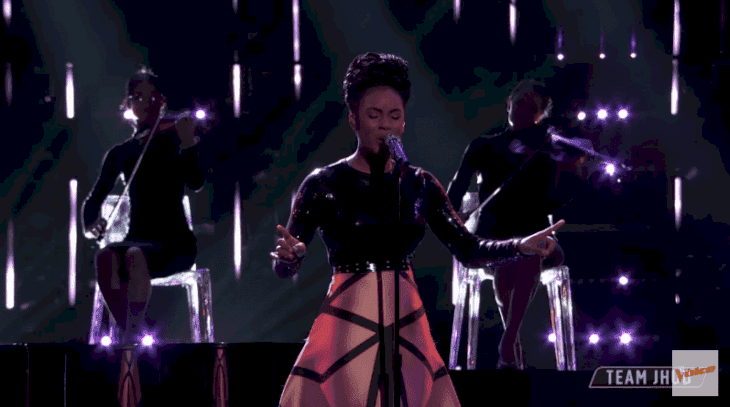 YouTube/The Voice
OLD SOUL
Holmes, who listens to old music from artists like Anita Baker and the late Aretha Franklin, said she couldn't have been more thrilled to honor the late Houston in song.
"I've been listening to her forever," said Holmes after her rendition. "I've been listening to her forever," Holmes told reporters after her performance. "'Greatest Love of All' is one of the songs that I've been singing since I was young. I love it because it's one of those songs that I can connect to and just be in the moment. It's Whitney Houston. I get to honor her through the song, so it's amazing."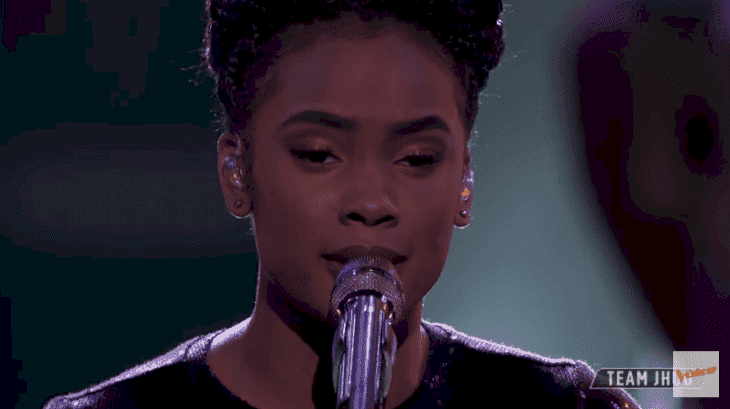 YouTube/The Voice
INSTANT STARDOM
Speaking about the impact of her impressive run in the competition, Holmes expressed gratitude for the outpouring of love and support from many people, including folks she didn't know.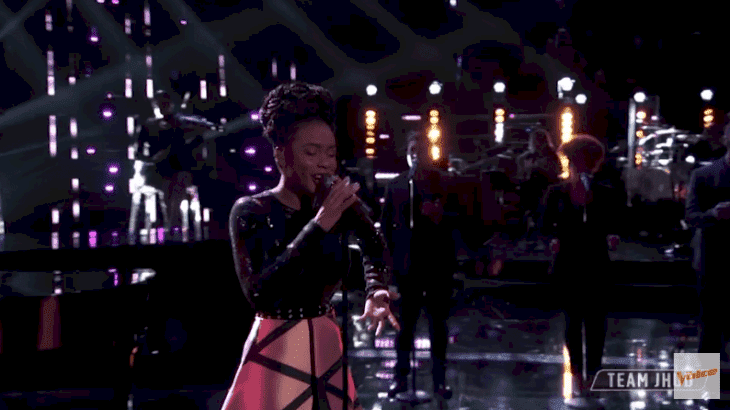 YouTube/The Voice
"My watch party was out in St. Louis, and I was so happy that school friends and family came," she said, adding:
"I was really just thankful for all of the love and support. Even people who couldn't make it [were] posting on their [Instagram Stories] like, 'Kennedy killed it.' I'm just really thankful."
WHO MADE MARIAH CAREY CRY?
Earlier this month, another "The Voice" contestant, MaKenzie Thomas, made headlines after she drew tears from the legendary Mariah Carey with her rendition of Bee Gees' "How Deep is Your Love."
"You are making me cry over here," Carey said, to which Thomas replied:
"Oh gosh, no, don't cry!"
"I like this version of the song, and I would buy it. You feel genuine to me, and that's what I love about it."
Read more and watch Thomas's mind-blowing performance here.
Please fill in your e-mail so we can share with you our top stories!