Flight attendant became famous for recreating Britney Spears' 'Toxic' video on a plane
The things you do when you love your job! This flight attendant created a Bring-Your-Favorite-Celeb-To-Work day, and Britney Spears would be so proud of him.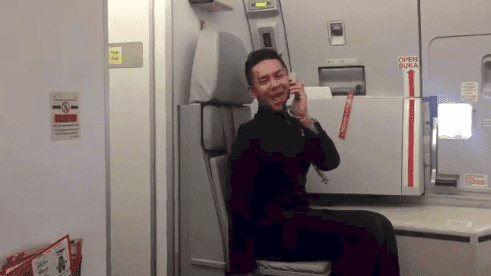 Being a flight attendant is already a fun job, but when you get to channel your idol singer, it becomes even more fabulous.
Assraf Nasir, an Air Asia flight attendant/Britney fan decided to recreate the singer's 2003 hit "Toxic."  Britney's original video for the song features her as a sexy flight attendant on a plane, so Nasir's job fit in just right.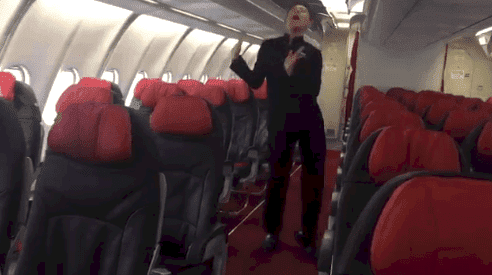 The one-minute-four-second video shows him strutting, shimmying, and lip-syncing to the song in the aisle of the Airbus A330. Of course, items like the food trolley come in handy as performance props too.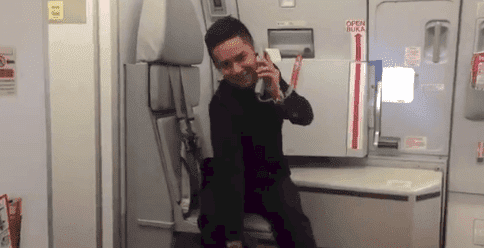 The clip was shared on Twitter by Nasir's co-worker, @FarhanRzman and went viral in no time. It was picked up by 9Gag and shared on their Facebook page where it made an even bigger hit with over nine million views.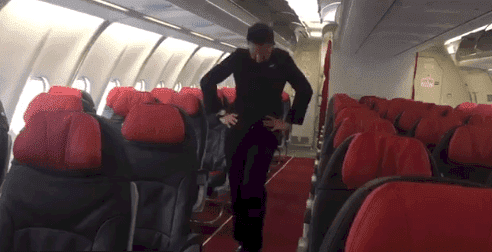 Social media users also went wild in the comments. "Booking my flights on AirAsia now," said one person said, while another quipped: "When people ask me why I want to be a flight attendant I'm showing them this."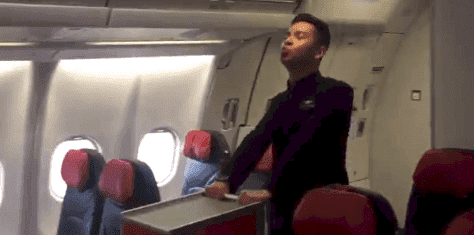 But netizens were not the only ones impressed with Nasir. Air Asia CEO, Tony Fernandes, reposted the video on his Instagram page and said he loves it "that staff can just have fun and be themselves."
See the original Britney Spears video:
Now, compare Nasir's version:
A Toxic performance on A330 by @AssrafNasir. Cc @britneyspears 💃🏼💃🏼 pic.twitter.com/xoRksL1DZw

— ⨎ (@FarhanRzman) March 16, 2017
FUNNIEST FLIGHT ATTENDANT
Like Nasir, Daniel Sandberg is another flight attendant that has won the hearts of millions across the internet. It was Sandberg's duty to deliver the flight's safety instructions, and he succeeded in taking what is usually dull and monotonous and turning it into comic gold.
One of the passengers knew she had to start recording when Sandberg introduced the attendant in front as his wife and the one at the back as his mistress.
His humorous remarks go on to last almost four minutes during which the passengers are left in stitches and testify to having their spirits lifted.
Catch the rest of Sandberg's humor and watch the hilarious video here. Try not to fall off the edge of your seats.