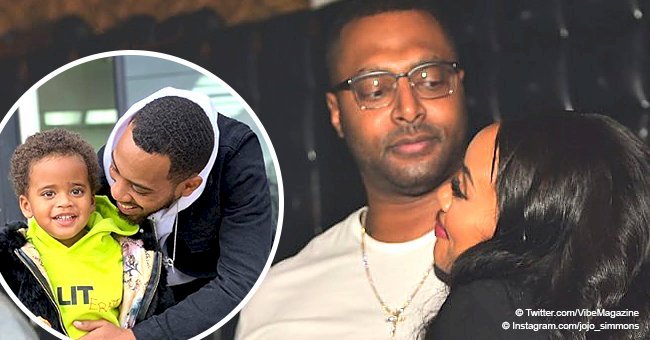 Angela Simmons' brother Jojo steps up & bonds with her son after death of boy's dad Sutton Tennyson

Before his tragic death, Angela Simmons' ex-fiance told her brother to "Hold it down," and judging from recent pictures, JoJo Simmons is taking those words seriously.
Sutton Tennyson was shot and killed almost a month ago in Atlanta, leaving behind a grieving ex and a two-year-old son, Sutton Joseph.
Sutton Jr has no idea how much his life has changed, but his mom and her family are determined to fill the gap as much as they can. Angela's brother, JoJo, took Sutton Jr on a boys' day out yesterday and revealed plans to have it become a two-week ritual.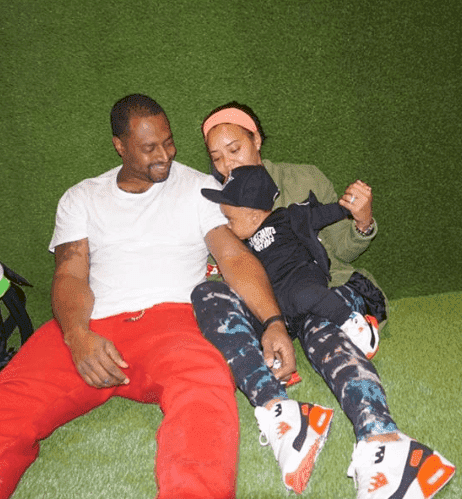 Instagram/Angela Simmons
"Took my nephew to the shop today. We gon do this every 2 weeks," the "Growing Up Hip Hop" star wrote, alongside photos of he and the toddler in matching black jackets and skinny jeans.
Sutton Jr., who bears a striking resemblance to his celebrity mom, held on to a toy in one hand and a snack in the other. He looked dashing in a bright green hoodie and black boots. JoJo, 29, chose a white hoodie and matching sneakers.
Upon hearing the news of Sutton's death earlier this month, JoJo took to Instagram with a condolence message and a solemn promise to the late dad.
"Nobody deserves death," he wrote, adding:
"I just remembered your last words you said to me when I saw you last "Hold it down bruh." I didn't know I would have to hold it down this way. God works in crazy ways, but I'm here to be the man for your son to look up to and call whenever he needs me!"
Though younger, JoJo has always been protective of his big sister. In a "Growing Up Hip Hop" clip released in May, Angela, 31, referred to JoJo as "my younger brother who thinks he's my older brother," so it's no surprise that he's stepping up and being there for his sister during this tough time.
Sutton was found lifeless inside an open garage on November 3, and the next day, Angela shared a series of heartbreaking posts. One was a photo of Sutton holding their son, and the reality star admitted that she was "hurting."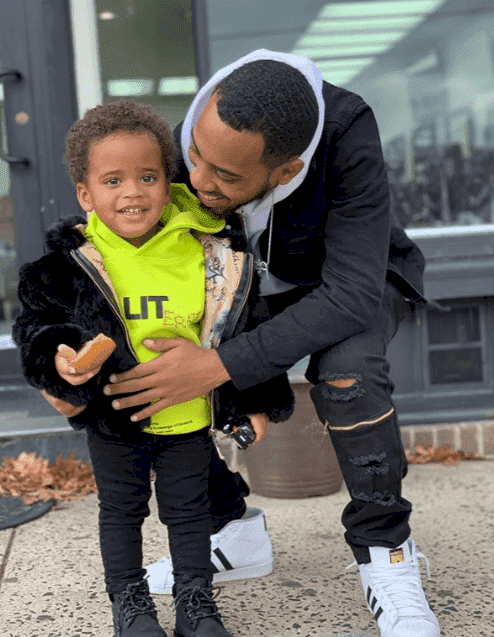 Instagram/Jojo Simmons
"Thank you for leaving behind my greatest gift. I'm hurting. I'm numb," she said. "Thank you for the outpouring of love everyone. I can't believe I'm even saying Rest In Peace Sutton. I promise to hold SJ down in every way I promise."
Angela also shared a heart-wrenching clip of their son, oblivious of the tragedy, replaying a video featuring his dad.
It will be a sad day when Sutton Jr finally realizes his father left the world in such a cruel manner, but hopefully, he'll have all the love and support from his mother, JoJo, and the rest of the Simmons' clan.
Please fill in your e-mail so we can share with you our top stories!