Michelle Obama reveals the things she is not allowed to do since leaving the White House
After being at the front of the nation alongside her husband for eight years, is difficult for Michelle Obama to ask for anonymity. One year after leaving the White House, her family still lives "in a bubble." 
In a recent sit up with People, Michelle Obama opened up about the do's and the don'ts that her family is allowed after leaving the White House. Among other things, the former first lady revealed that going back into the "real life" has not been quite easy for them.
"We don't have the anonymity that allows you to be in the world with normalcy," Michelle states, delving into the difficulties of being a public figure trying to lead a more normal life:
"I go to restaurants, I still work out and travel, but I can't sit at a sidewalk cafe and just watch other people without it becoming a scene."
Like many other celebrities do these days, Obama could wear a disguise to pass unaverted, but when asked about it, the 54-year-old laughed and said,
"Then somebody's gonna say, 'What's Michelle doing in that wig and those glasses?'"
She rules out the idea by saying,
"So I think a disguise would only backfire. I'd be in some tabloid magazine: 'What's she trying to do—what's wrong with her? That's crazy!'"
Apart from not being able to sit on a quiet café and enjoy watching people go about their daily lives, Michelle says she's no longer allowed to drive a car.
"No driving for me. We still live in a bubble."
Maybe if she had a farm, she said, she'd be able to drive around it. But even the possibility is dangerous, having in mind that her husband, Barack Obama, recently received a packaged bomb in the mail. The risks are too high for the Obama family, and Michelle is aware that the constant need for security is only a preventive measure for her own sake.
HER BOOK'S CONTROVERSIAL REVELATIONS
Michelle's interview is part of the promotions for her latest memoir, "Becoming" which is making giant waves due to her explosive revelations.
In the book, Michelle touches on a variety of subjects, from her relationship with Barack, how he proposed and their struggles to conceive children, to her obvious dislike for President Donald Trump, his administration and the fact that she'll never forgive him for putting her family's life in danger.
Michelle also revealed that her daughters, Malia and Sasha, were conceived through IVF. In an excerpt from her book, shared by E! News, Michelle says:
"We had one pregnancy test come back positive, which caused us both to forget every worry and swoon with joy, but a couple of weeks later I had a miscarriage, which left me physically uncomfortable and cratered any optimism we'd felt."
She also shares that after her failed pregnancy, Barack and her decided to see a fertility doctor, who suggested IVF. That's how, eventually, the couple had Malia and Sasha, who are all grown up now.
MALIA'S PROM NIGHT
As a proof of that, Michelle also wrote about Malia's prom night.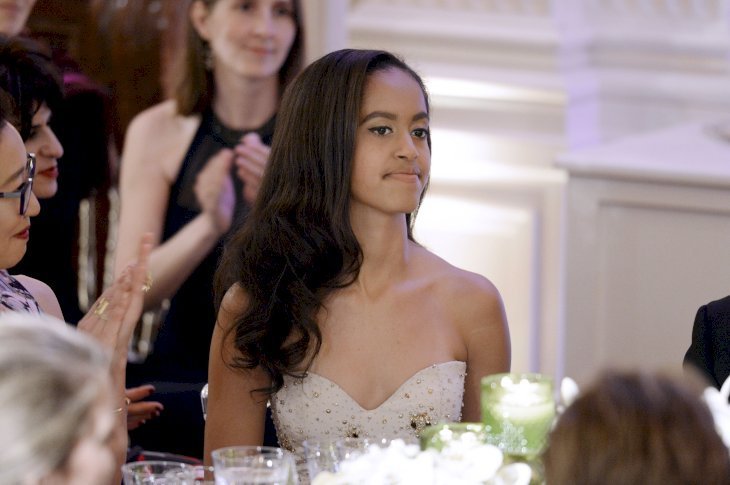 The girl was 16 at the time, and she surprised her parents by saying she was invited to prom "by a boy she kind of liked." "Just be cool, ok?" she asked her parents. And even though Malia and her sister were not allowed to get into a car with anyone that wasn't from the Secret Service, her parents made an exception for the night.
"On the appointed evening, her date arrived in his car," the former first lady wrote, "clearing security at the southeast gate of the White House, following the path up and around the South Lawn by which heads of state and other visiting dignitaries normally arrived, and then gamely — bravely — walking into the Dip Room dressed in a black suit."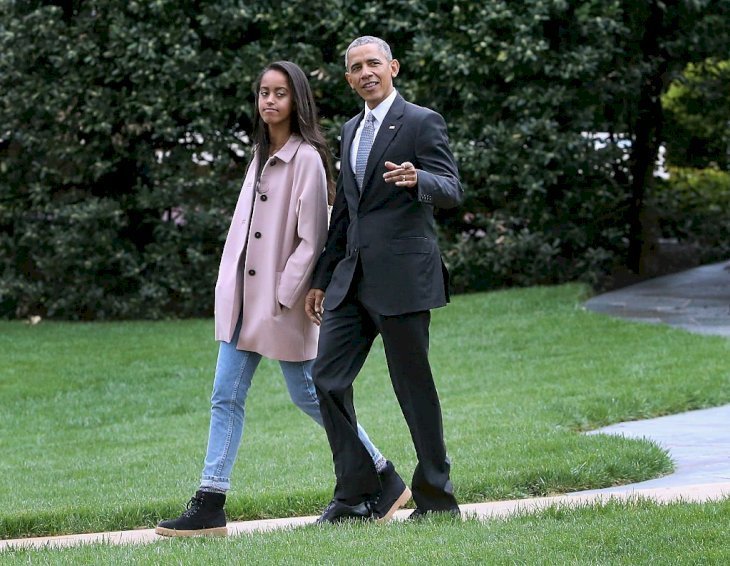 Michelle was barefoot, and her husband was wearing flip-flops, but they managed to keep their cool, shaking the boy's hands, snapping some pictures and sending the young couple away not before hugging Malia goodbye.
Like this one, every day since her book's release, a new story is told from its pages, and more and more people appreciate what Michelle has to say. Her life may never be normal, but it's precisely why people love her.