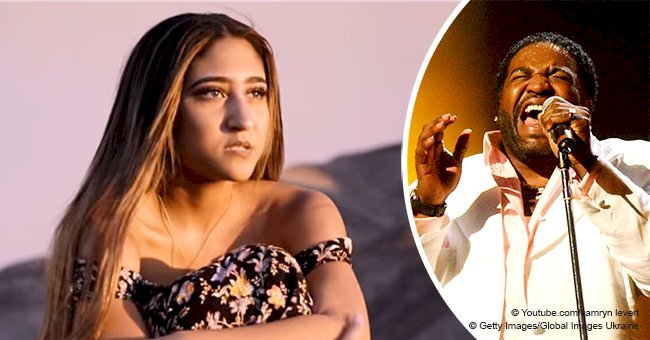 Gerald Levert's daughter pays tribute on anniversary of his death & releases song dedicated to him
November 10 marked the 12th anniversary of Gerald Levert's death, and to remember her father and celebrate his life, his youngest daughter released a touching tribute in the shape of a song. Camryn Levert inherited her dad's talent, and she's just starting to show it off.
Camryn Levert was just 8-year-old when he famous father, the R&B singer Gerald Levert, unexpectedly passed away. So, even though she got to share many moments with him, the girl still has unresolved feelings for losing her father so young.
The gorgeous lady found the best way to let out her thoughts and emotions: through a song.
The 20-year-old has been singing since she was 5, but she got serious about making a career in music last year. She has released several singles, but her most recent one, titled "I Miss You," is catching the attention of fans from all around the country.
A TOUCHING TRIBUTE
The pop ballad, written by Camryn, and the tear-inducing music video are a tribute to her late father. She explained on an Instagram post that writing the song for her dad was a way of letting go of some of her bottled emotions. She wrote:
"I Miss You is a dedication song I wrote about my dad Gerald Levert, and for anyone out there who lost someone they love dearly. November 10th, 2018 will be the 12th year anniversary of my dad's passing, and I felt it was necessary to let out bottled emotions in this song for him."
And continued:
"I began songwriting 2 years ago, and this song is one of the best I've written to date. I hope that this song will help those who are grieving and going through a tough time losing their loved one(s). You are not alone, and this song is for you, for us. #imissyou #geraldlevert #levert."
FANS' REACTIONS
Fans of her father took over her comment section to praise the girl, not only for her talent but for making such a beautiful tribute to Levert.
"Such a beautiful song and loving tribute for an amazing man. Your father is truly smiling from heaven! Thank you for blessing us with this. Continuing to pray that God keeps you and your family comforted," wrote one user.
Another added, "That is a beautiful song young lady, and he would be proud. I miss your dad too I was a huge fan may he continue to rest peacefully," and a third one said, "Beautiful. I love it and you! I know he is dancing in heaven, completely proud of you!!"
KEEPING HERSELF GROUNDED
Last June, Camryn released her first EP, "Moments," and speaking to LA Black Post about the inspiration behind her songs, she explained that it was mostly about personal experiences that she went through while growing up and becoming an artist. "It's really positive, and there's some fun stuff on there," she stated.
Levert also gave credit to her family for making sure she stays humble and doesn't take anything for granted in the industry. They push her to keep working hard to achieve her dreams, but also help her keep her feet on the ground.
"I always try to stay as down to earth as possible. It's not that hard to stay humble; I know what its like to have no one supporting you, so I always treat every situation and person with kindness," she said.
THE OTHER LEVERT
Gerald Levert passed away in 2006 after what people initially thought was a heart attack. However, an autopsy later revealed the real cause of death was a fatal combination of several prescription and over-the-counter medications.
He was survived by his father, his three kids: daughters Carlysia and Camryn, and his only son LaMicah.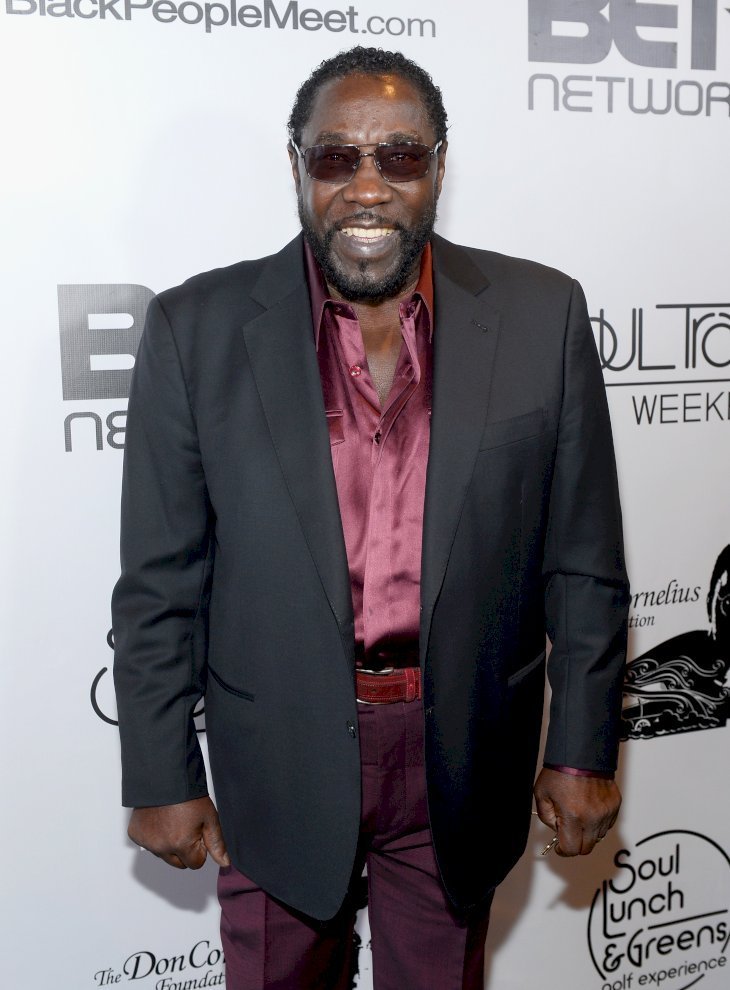 Source: GettyImages/Global Images of Ukraine
LaMicah, now 28, has kept a low profile in the industry for the most part, but he gets to hang out with celebrities that he met through his father, like Monique and Kandi Burrus.
AN UNEXPECTED BOND WITH A REALITY STAR
Gerald and Kandi once dated for two years, as the "Real Housewives of Atlanta" star confessed in an interview years ago. She also revealed that she after Gerald's passing, she kept a close relationship with his kids, specially LeMicah.
The reality star confessed a few years ago to Sister 2 Sister that she was afraid of her Todd Tucker, now her husband would react to the fact that she's still in the lives of her exes' kids. She said:
"When I first started dating Todd, I didn't know how welcoming he would be to the fact that I am still in my exes' children's lives. Like, even Gerald's son LeMicah comes around. And I call them my kids, too."
And continued:
"But Todd has been very supportive, very open to them and being a great friend. Of course, he's not trying to be anybody's dad or anything, but he's a good friend for them. And they're like, 'Oh, Todd is cool.'"
Kandi even attended LeMicah's graduation from Morehouse College in 2013.
While is not clear what kind of relationship Burruss has with Camryn, she'll probably support the girl's music as long as she keeps making her dad proud.
Please fill in your e-mail so we can share with you our top stories!