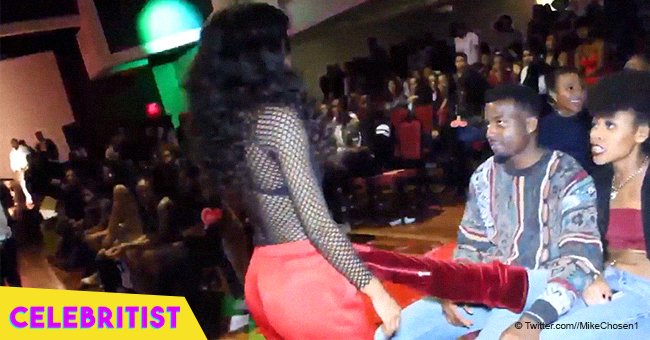 This is the story behind video of woman who used her leg to block model from approaching her man
The video of a woman blocking the way of a model who was getting too close to her boyfriend went viral. She used her feet to do so.
Mike Chosen, the person who uploaded the clip, set clear that it happened during a University of Houston auction to raise scholarship money for students. In the clip, the model, later identified as Jordan Smith, appeared walking the catwalk in red pants and a black net top.
She slowly walked toward a couple sitting in the front row but, just before she could touch the man, his girlfriend rose her leg and placed her in the middle of the two, preventing Smith to get closer.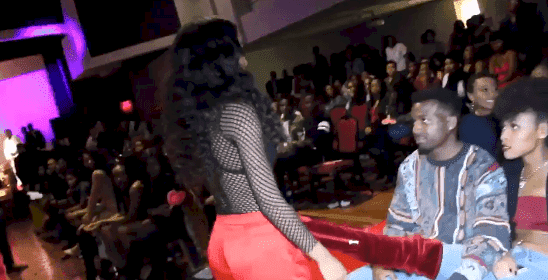 Source: Twitter/MikeChosen1
The model got the message immediately, and she walked away laughing. From that point on, the jealous girlfriend was nicknamed "Bootbae" due to the velvet, over-the-knee boot she used to stop Smith.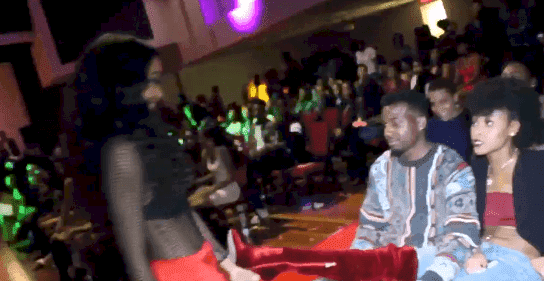 Source: Twitter/MikeChosen1
Once the video went viral, several people started sharing their thoughts. One of them wondered why the model decided to go for that man if it was obvious that he was next to his girlfriend.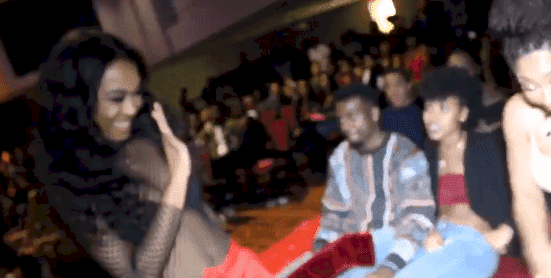 Source: Twitter/MikeChosen1
However, Smith replied, saying that she was actually going after "bootbae" and not her man. She added that, since the event is supposed to raise money for a good cause, models "do stuff" to encourage the crowd to up their bids.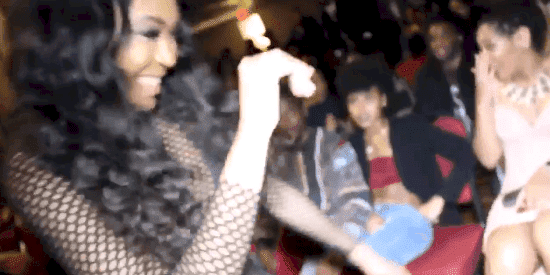 Source: Twitter/MikeChosen1
Chosen, who initially uploaded the clip, pointed out that those people who were sharing negative comments and shaming Smith should calm down as it was nothing serious. "its just funny. The participant was just tryna help raise money [sic]" added Chosen.
It is not the first time that a jealous girl becomes a viral sensation. A one-minute video shows a young boy in the middle of the dance floor showing off his moves before the party started.
At some point, a little girl wearing a bright pink outfit joined and danced with him, but as soon as a second girl wearing a blue and white dress noticed it, she started crying.
Seconds later, she pushed the girl in pink and tried to dance with the boy, who was not proud of her action. The clip ended with the young man dancing alone basically ignoring the incident while the girl in blue walked away in tears.
Please fill in your e-mail so we can share with you our top stories!