Young stranger heroically catches baby as it dropped 3 floors up from burning building
A young stranger bravely caught a baby that was dropped from 3-stories high after the building it was on caught fire. While many tried to talk the panicking mother from dropping the baby, this man decided to step up and catch it when the mom eventually decided to drop the child. 
When a building at Meadows on Ferguson in Northeast Dallas caught fire on a Wednesday morning, a mother and father were shocked to wake up to an apartment filled with smoke. When they saw that the halls of the building were covered in flames, the dad fearlessly punched their bedroom window to escape.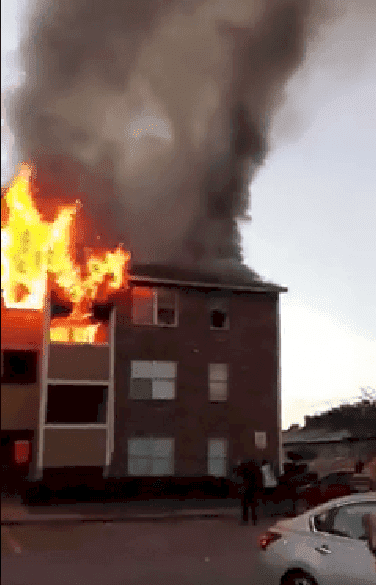 After realizing what was happening, a young man was ready to help them from the ground level. Parents would do anything to make sure that their children are safe, and during this moment, they had no choice but to drop their 1-year-old baby girl named Kirsten out of their bedroom window.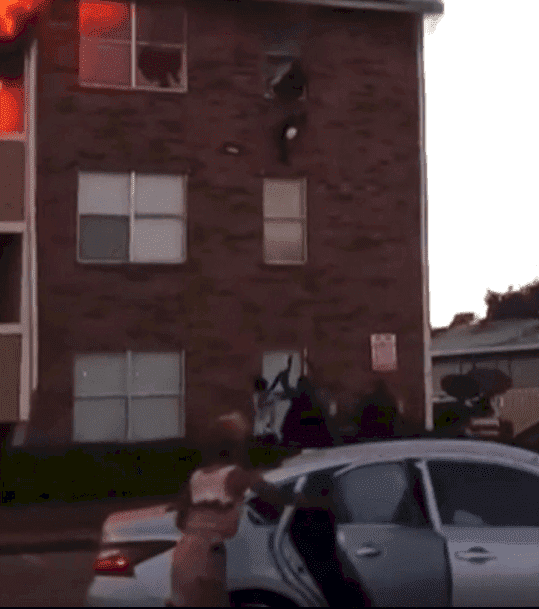 Ready to catch the baby was Byron Campbell, a stranger who opened his arms wide trying to convince the mother to let go. According to the brave man,
"She trusted me and she dropped the baby and I caught the baby. I just told the mom I wouldn't drop the baby. Then she let go and I caught it. I held on like a football and didn't let go." 
The parents of the children, along with their neighbors, also miraculously jumped from three floors up and are now safe and sound.  The police together with residents of other residential buildings found mattresses that could help when they jumped off the buildings. The mother, who was identified as Shuntara Thomas, was in tears when asked about the traumatic experience. 
"It was terrifying. I didn't know if I was going to come down with her or if that would be the last time that I was holding my child."
This is the young man who caught a baby as it dropped three stories up from a burning apartment, Byron Campbell made the catch of his life! This man is a hero!!! pic.twitter.com/G8nwyeq6zM

— Hannah VanHuss Davis (@hannahdinhd) November 21, 2018
While she suffered from scrapes and bumps and her husband had to get 22 stitches, all that mattered to Thomas was that her entire family got to live. As for the man who saved her daughter, she will forever be thankful. 
"I have my child because of him. She gets to live another day because of him."
Indeed, he is a hero!!!! May he be blessed abundantly.

— Chandra Boone (@STEMandFiner) November 22, 2018