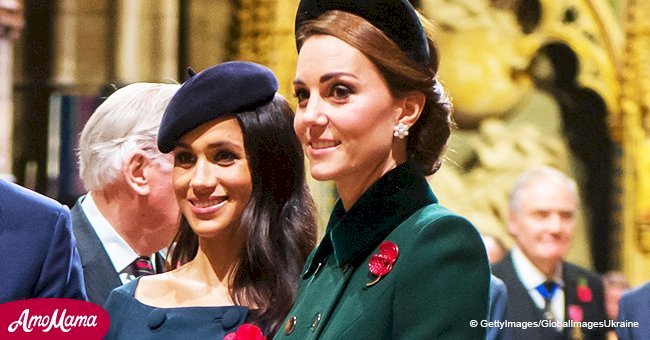 Meghan Markle's height compared to Kate Middleton and Diana, and it's not in her favor
With the royal family known to be quite tall especially the woman that have married into the royal family, how does Meghan 'size up?'
The latest married-in addition to the royal family, Meghan Markle, is known for her unconventionality, she is not British and a divorced actress to boot.
But these are not factors that work against her, she is seen as a strong independent, successful and elegant woman and adored among royal fans worldwide.
During her and Prince Harry's first royal tour, Meghan stole the hearts of fans more with every kind gesture, warm hug, and her warm show of affection towards her husband, the Prince.
With every break of protocol and after every sincere encouragement, she became more and more the princess of the people. Meghan eased into the royal ranks with ease after only a few months of marriage to Prince Harry, although not without it's hiccups.
But we are all aware of how the royals fare concerning ranking, but what about actual height? Where the general height of the royal family is concerned, Meghan is below average as she stands at five foot six.
Prince Harry is the shortest of the royal brothers, standing at six foot two while even those who have married into the royal family are reasonably tall, with Kate Middleton standing tall at five foot nine. Prince William brings in the top end standing at six foot three.
Meghan is still above average in height for both English and American women, with three and two inches respectively, although still one of the shortest members of the royal family. Even the late Princess Diana was tall, with a height of five foot ten, the same as Prince Charles.
The only member of the royal family shorter than Meghan Markle is the Queen, who stands at five foot three, three inches shorter than Meghan. But settling into royal life surely has its challenges as even Meghan once envisioned a normal life for herself.
In September 2015, after her divorce from Trevor Engelson and before meeting Prince Harry, she spoke to Hello! Magazine during her Reitmans campaign. During the interview she talked about her normal life in Toronto while filming 'Suits,' as she said:
"It's really funny because I think as much of a big city as Toronto is, it's so different from L.A. or New York. There is no paparazzi, so it's really easy to just have a normal life where you are not getting dressed for the day and worried about that element of it."
Although not in her shoes, the inspiration she had brought to many hopefully outweigh the lack of privacy. Woman all over got inspired to embrace their natural selves and their unique beauty when Meghan's freckles made headlines. She chose bare natural makeup and Meghan's freckles were visible.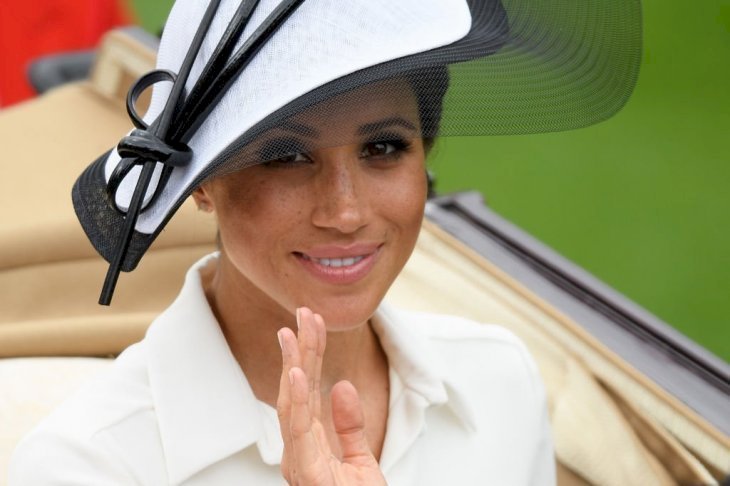 Source: GettyImages
This made way for a new trend, called freckling. A cosmetic tattoo artist in the United States, Gabrielle Rainbow said woman no longer need to conceal their freckles with foundation and concealers, they are embracing them and even intentionally create them with tattoos.
Inspired by the natural beauty of the freckles, a woman named Ally decided to get a few of her own and walked out of a Californian tattoo parlor after a 40-minute 'freckling' session. Afterward, Ally elaborated:
"I got a couple on my forehead because Meghan has a couple on her forehead. I'm obsessed; I think it's so stinking cute."
This new royal may be one of the shortest in physical stature, but she stands tall in the minds of her fans.
Please fill in your e-mail so we can share with you our top stories!