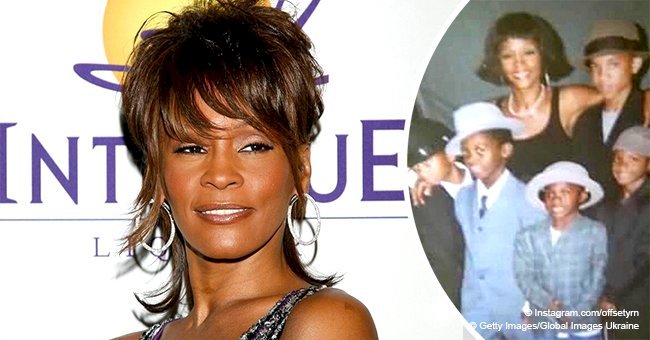 Offset shares photo revealing he once appeared in a Whitney Houston music video as a back-up dancer

A new photo released by Offset proves he was already a rising star long before he became a part of the Migos trio.
Offset just released a photo from his past proving his early start in the entertainment industry, long before he became part of the group Migos. In fact, he was only ten when he provided back-up for the late Whitney Houston for her 2002 video, "Watchulookinat."
PAYING TRIBUTE TO HIS PAST
News of Offset's early days in the music world came to light after the New York Times published a feature on the 26-year-old last week. It was his mother who let it slip that her son was, in fact, a backup dancer for Houston and even TLC.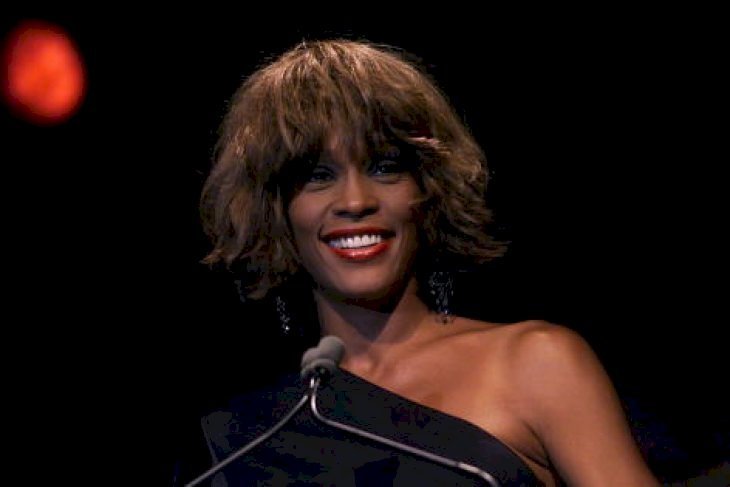 Source: Getty Images
To substantiate the story, Offset took it upon himself to unearth a behind-the-scenes photo of his days shooting for Houston's video. He shared the pic on his Instagram and challenged his followers to spot him.
"I been doing this entertainment, God my witness – which one is me?"
In the photo, the legendary diva was surrounded by several young boys clad in suits and hats, one of them being Cardi B's husband.
A SOLO ALBUM IN THE HORIZON
Offset's New York Times feature is in anticipation of the release of his first solo album on December 14, the day he turns 27. He'll be the last of the Migos trio to release a solo after Quavo's "Quavo Huncho" and Takeoff's "The Last Rocket."
ON BEING A HUSBAND AND FATHER
Among other things, Offset also opened up to the publication about his relationship with Cardi and how having a wife and child changed the course of his life.
"I have a wife and a child — that changed my whole everything. I was a young hothead, but now I understand the value of life."
KEEPING KULTURE PRIVATE
Offset is quite private when it comes to his family, especially his and Cardi's daughter, Kulture. In fact, he isn't keen on showing her off in public. This fact came to light in August, when he appeared upset at Cardi during the MTV Video Music Awards. He apparently thought his wife was going to unveil their baby during the show so he gave her blank stares and refused to clap when she accepted her award. It turns out, Cardi had no intention of revealing Kutlure, just the VMA's Moon Person trophy which she wrapped around a blanket pretending it was her baby. Though fans thought a separation was looming in the horizon after the incident, Cardi quickly quashed the thought and tweeted the reason why Offset was mad.
Please fill in your e-mail so we can share with you our top stories!