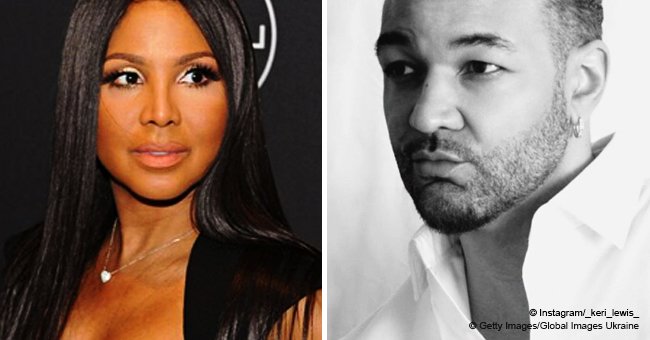 Toni Braxton's ex-husband breaks silence & slams singer over alimony claims & divorce comments

Toni Braxton's ex-husband, Keri Lewis didn't seem too happy about her recent comments concerning their divorce so he took to Instagram to air his side and defend himself.
Keri Lewis felt the need to respond to his ex-wife, Toni Braxton's recent interview where she took offense on having to pay him alimony when they divorced.
SPILLING ON DIVORCE ISSUES
Braxton sat down with Jada Pinkett Smith and her mother Adrienne Banfield Jones on their show, "Red Table Talk" where among other things, she opened about her divorce with Lewis.
Apart from insinuating that Lewis left her because of her illness (she was diagnosed with lupus), she also expressed her frustration when she was obligated to pay him alimony following their divorce.
"Yes. I had to pay alimony. I was one of those girls. It's me, it's Britney [Spears], it's Halle, Mary is allegedly. I was very, very angry about that."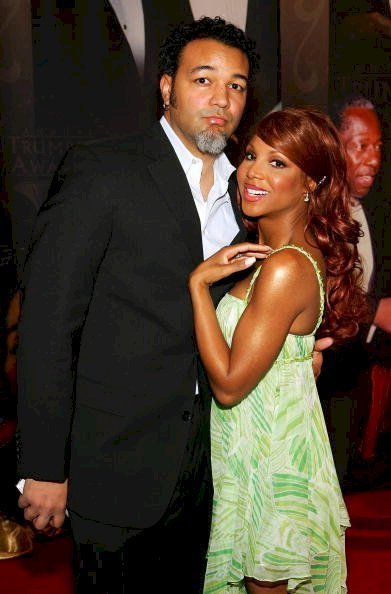 Source: Getty Images
Though Braxton explained she had no choice on the matter since the alimony was part of the prenup and postnup she and Lewis signed, she said,
"I'm going to be honest. I thought he should say no. Even though, if it were reversed, we would expect him to make sure the lady was ok. And so I can't really bitch about it too much.However semicolon, whoa. That was a tough pill. I was angry about that."
Braxton added,
"I went through this whole phase, 'Ooo men are the new b***s.' That's how I felt. That's what I was so angry about. I was like I have to get out the bed so I can pay this debt."
FIRING BACK
"With all due respect, I don't see our situation in the same light. I didn't even use an attorney in our divorce."
Braxton's words didn't sit well with Lewis who retaliated with a lengthy explanation on his Instagram. Addressing the issue, he began,
"I feel the need to address and shed light on the matter, as the impression is being made that I came for her finances and/or wasn't there for Toni. Let me start by saying I really loved Toni! Anyone who was around during the time of our marriage would attest to that."
Lewis then shed light on the implication that he left Braxton due to her illness.
"When she became ill, I did everything I could to take care of her, and we tried for a long time to put things back together, but in the end, we could not."
As for the alimony payments he received, Lewis explained,
"Toni's attorneys suggested she have a prenuptial agreement put in place prior to our wedding, and they drafted one as they saw fit. Because of my love for her and being optimistic of marriage lasting forever, I didn't feel the need to have an attorney, as I wasn't going to contest anything in the prenup. Fast-forward to 2012 after separating, I moved out and at some point later, Toni mentioned to me that the payments set in the prenup would start being deposited into my account. I received alimony for around 3 years between 2012 and 2014. I didn't even use an attorney in our divorce."
Lewis felt Braxton's recent comments have put him in a bad light and may have given the public the impression that there was a battle that took place regarding the alimony when she compared herself to Halle Berry, Britney Spears, and Mary J Blige.
"With all due respect, I don't see our situation in the same light. I didn't even use an attorney in our divorce."
More importantly, Lewis took offense to the fact that Braxton, would refer to him as a "b***."
"That's a problem!," he says.
He admits he has mixed feelings about women paying men alimony and is open to discussing it but insists his situation is different.
At the end of his message, he congratulated Smith and her show for the relevant conversations they feature.
LEWIS HAS AN ALLY
Following his post, Lewis found an ally in Andre Carter, who used to be married to Braxton's sister, Towanda. Carter responded to Lewis' narrative by comparing their situations and deeming it the same. Carter said that he too was portrayed as the "the one who attempted to take everything from Towanda" but "that never happened!" According to Carter, there was no prenuptial agreement and he did not ask for anything during their divorce. However, being part of the family's reality show, "Braxton Family Values," it made for a better storyline to be portrayed as the bad guy.
BIRTHDAY BLUES
Braxton and Lewis were married for 12 years and share two sons, Denim and Diezel. Denim turned 17 a few days ago and Braxton marked the occasion by sharing a throwback video from when he was a baby and she was calming her crying son. The mother-of-two appeared to be holding on to the past realizing her son is now all grown up. Now raising teenagers, Braxton and Lewis should find more reasons to iron things between them.
Please fill in your e-mail so we can share with you our top stories!