Toni Braxton melts hearts with touching video in honor of son Denim's 17th birthday
Toni Braxton is sentimental realizing her son is all grown up. She shared a sweet video of them from when he was a baby to celebrate her son's 17th birthday. 
Toni Braxton's son Denim Braxton Lewis just turned 17 and she's in disbelief. Hanging on to every ounce of his childhood, the singer chose to share a clip of Denim as a baby to mark the special occasion. 
HANGING ON TO HIS CHILDHOOD
"Can't believe by 9month old son @denimbraxton is turning 17 today…," Toni wrote to accompany the sweet video of the mother cradling her crying son. Denim's head rests on her shoulders as Toni tries to comfort him through his tears. 
Any mother would sigh in desperation looking back at a moment like that and it certainly drove her followers to tears. 
HANGING ON TO HER MARRIAGE
Denim is the product of Toni's 12-year marriage to Keri Lewis which ended in 2013. He has a younger brother, Diezel. 
Though she's currently engaged to Birdman, Toni recently opened up to Jada Pinkett-Smith and her mother Adrienne Banfield-Jones on their show, "Red Table Talk" about the real reason why her marriage to Keri fizzled out. 
The singer revealed it was a struggle to end her marriage and she hung on to every ounce of hope for things to work out. 
"My husband became my boyfriend, and we were attempting to salvage the relationship again, we were hopeful. We dated for a good year and a half, almost two years after we got a divorce. I know it sounds crazy, right?"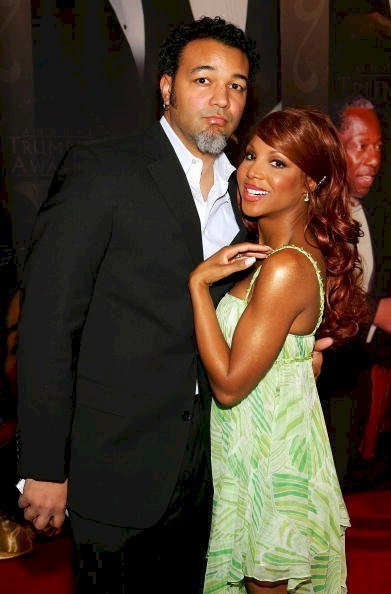 But money and her illness eventually weighed down on their marriage, according to Toni. 
"I felt shallow because my ex-husband and I broke up for money issues. I found out I had lupus at the time, I couldn't make money because I had lupus. I had to cancel the show. That was my personal contribution to the marriage failing, because who wants to take care of a person who's sick all the time?"
Toni truly believes that if she was never diagnosed with lupus, she would still be married to Keri. Holding back tears, she said,
"If I'm going to be completely honest, money was just the decoration on the tree. The tree itself was I felt because I was sick, he left."
HANGING ON TO HER ENGAGEMENT
While that ship has sailed, Toni is just waiting for the right time to marry her longtime friend and fiance, Birdman. She admitted having trouble setting a date since their engagement in February. To make things worse, she just recently lost her engagement ring during a flight from JFK to LAX. Toni assumed someone just "borrowed" her ring along with other jewelry that were in the bag she lost and recovered during the flight. The search for the ring is still ongoing and Toni is optimistic she'll find it.