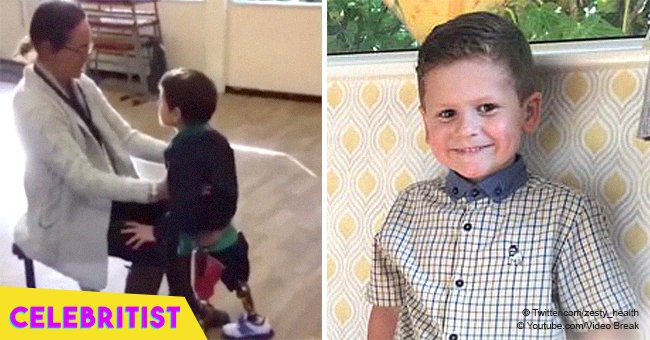 Heartwarming video showing 7-year-old boy's first steps in his prosthetic legs went viral in 2018

Romeo Hadley's life has not been the easiest one as he got his legs amputated at the age of three. One of his videos, though, lifted the spirit of many.
As Daily Mail reported, the boy was experiencing flu-like symptoms and leg pain when he was three years old. His mother, Katie Hadley, from Cardiff, took him immediately to A&E, where he was diagnosed with a rare condition called purpura fulminans.
Among other things, it made that the bottom of his legs became gangrenous. Knowing that if they didn't do anything the problem would keep going up and, eventually, kill Romeo, doctors and his parents took the difficult decision to amputate above the knee.
The boy spent six months in the hospital recovering and then sent home. In March 2017, the process for getting prosthetics began, and in October 2017, he finally got them. However, it was not that simple.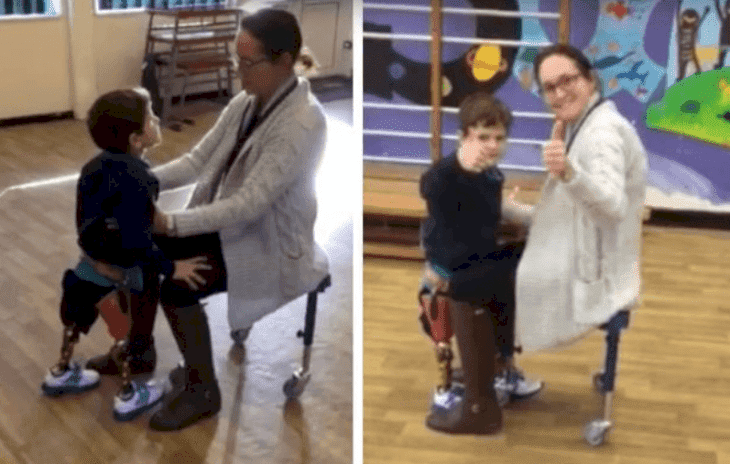 Source: BBC
GETTING USED TO THE PROSTHETICS
Katie revealed that the boy's stumps were very small and that the prosthetics were heavy, so Romeo needed to be 100% concentrated to use them properly. After trying his best for more than a year, the boy has progressed a lot, and the video his parents got from his school is proof of it.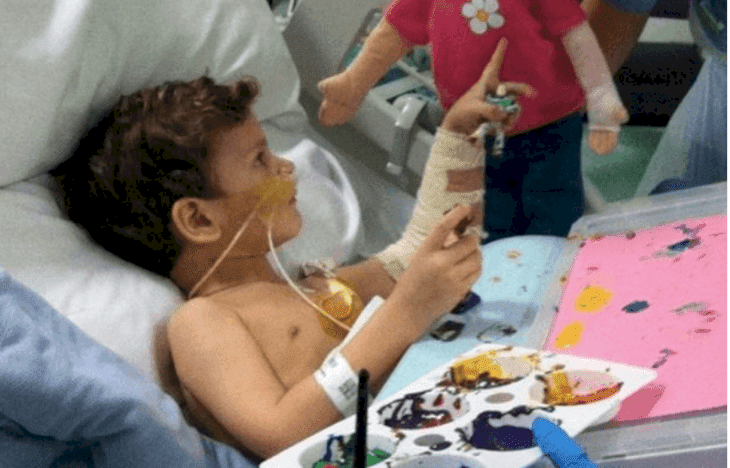 Source: BBC
In the clip, Romeo appeared walking without a frame while his teacher was helping him. As soon as Katie, her husband Jonathan, and their daughter Seren watched it, they got "so emotional to see how well he's done."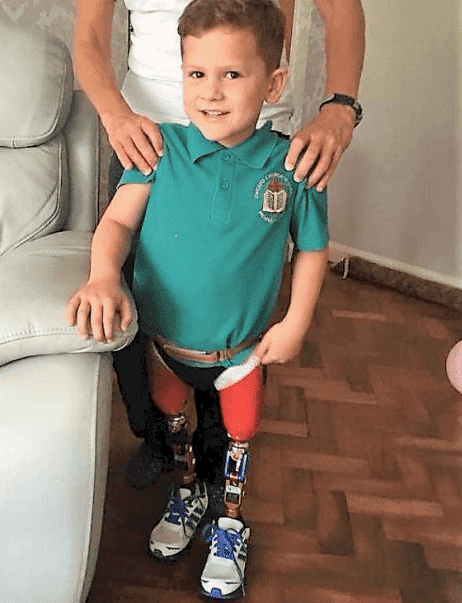 Source: BBC
Katie added that, even though his prosthetics might not be functional for everyday purpose, it made him have a core, which allowed him to feel like he was walking. "If he can do that now, what can he do in the future?" finished Katie.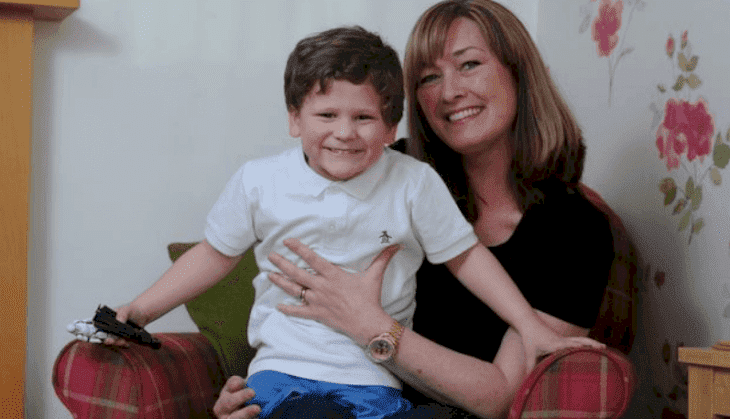 Source: BBC
One of the things that keep Romeo's parents hopeful is how technology in prosthetics might progress in the following years. Maybe in 10 or 20 years, the boy, who was adopted into Katie's family when he was two years old, will be able to walk properly again.
GOING VIRAL
Unfortunately, Romeo is not the only boy who has got his limbs amputated. Aurora Cairo's right foot was removed due to a birth defect called fibular hemimelia. Thankfully, she got a prosthetic leg, and her photos have captivated the Internet.
The "courageous and ambitious" girl, as her mother describes her, attracted a lot of attention in 2016 when a photo of her flashing her beautiful smile while wearing a tutu and a ballerina outfit went viral on Facebook.
Please fill in your e-mail so we can share with you our top stories!