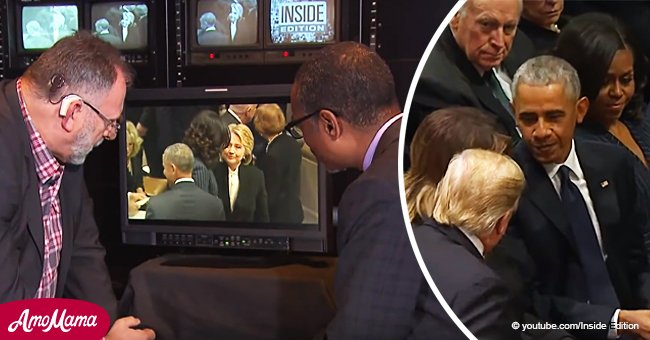 Body language expert exposes Obama's 'phony smile' and other guests' behavior at Bush's funeral

Experts reveal the true feelings of guests at former President George H. W. Bush's funeral.
The funeral of former president George H. W. Bush was a gathering of the who's who of American politics, and included all the living former presidents and vice presidents of the United States, many of who had been bitter political adversaries back in the day.
To provide a peek into the interactions of the most exclusive group of men and women on earth, lip reader Larry Weiner and body language expert Dr. Lillian Glass were asked to analyze the funeral footage which can be seen on Youtube/Inside Edition posted on December 5, 2018.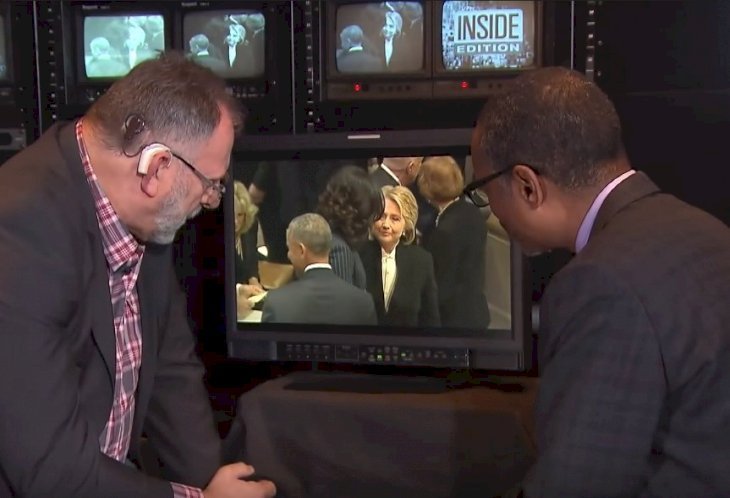 Source: Youtube/Inside Edition
"Until then the gathering of previous presidents had involved some relatively relaxed displays of sociable body language but suddenly... their poses and non-verbal signals morphed into something far more wary and stony-faced."
Dr. Lillian Glass, Youtube/Inside Edition, December 5, 2018.
LIPREADING REVEALED THE INTIMATE EXCHANGES OF WASHINGTON'S ELITE
Lip reader Larry Weiner revealed that Hillary Clinton and Michelle Obama were friendly, and Hilary said "I love it," with regards to the word "family." Hillary told Michelle, "I am so proud of you."
Former President Jimmy Carter introduced his wife to current Vice President Mike Pence, but the occasion was rather formal. Neither used first names and used each other's titles.
A change swept the group of formers when current President Donald Trump arrived accompanied by his wife, Melania.
THE PENCES AND THE CLINTONS WERE FRIENDLY
Surprisingly, the mood between the Pences and the Clintons was friendly, and Trump's vice president's wife Karen Pence invited his former rival for the presidency, Hilary Clinton, to an event.
FIRST DAUGHTERS IVANKA AND CHELSEA CLINTON WERE CHATTY
Even more surprising, First Daughter Ivanka Trump and former First Daughter Chelsea Clinton were chatting animatedly, looking very friendly and congenial, despite their parents' political animosity. Unfortunately, Weiner could not discern what their conversation was about.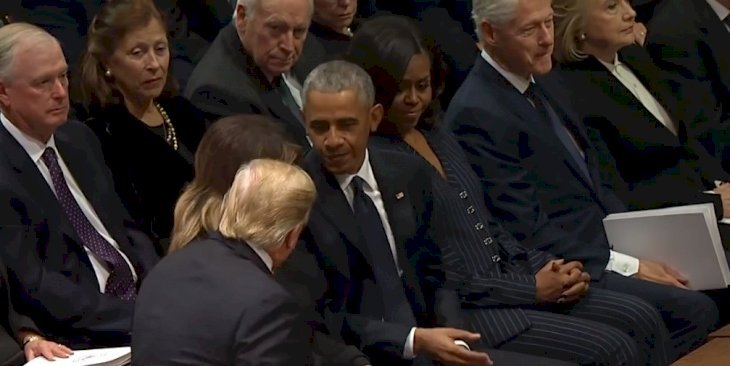 Source: Youtube/Inside Edition
THE ARRIVAL OF THE TRUMPS CHILLED THE GATHERING
A change swept the group of formers when current President Donald Trump arrived accompanied by his wife, Melania. The chatty group fell silent as President Trump and his wife, Melania Trump, sat in the pew alongside the Clintons and the Obamas. They said their "good morning's" but there was no friendly small talk between the couples.
According to Dr. Lillian Glass, Barack Obama was "very tense" around President Trump, and she felt that the former president "has a very phony smile where his lips are pursed, his eyes are not crinkling."
Glass felt that "Michelle has a phony smile" when she shook hands with President Trump, and that "Her eyes are not crinkling and her eyes are tense." Glass read the Obamas' attitude as an attempt at cordiality, with their body language revealing their true feelings.
As for President Donald Trump, he shook hands awkwardly with his predecessor and sat stiffly beside his wife for the duration of the ceremony. He studiously looked away from the Clintons, though Hilary nodded politely, but did not speak.
President Trump sat with his arms folded over his chest and his eyes fixed in an intense stare throughout most of the service, clearly defensive and uncomfortable:
"Sitting with his legs splayed he placed his hands in a forward steeple position between his knees and proceeded to tap his fingertips together which is a gesture normally associated with impatience."
The President has declared a national day of mourning for Bush, and visited his casket as it lay in state in the U.S. Capitol.
Glass mentioned one touching moment when former President George W. Bush sat down after the eulogy. His brother Jeb placed a comforting hand on his knee, extending his approval and his sympathy.
THE SERVICE FOR GEORGE H. W. BUSH IN HUSTON TEXAS
After the service in the Cathedral in Washington, Bush was flown to Texas where a second service was held at St. Martin's Episcopal Church in Houston.
The service began with moving renditions of "America the Beautiful" and "The Star-Spangled Banner," and the former President's granddaughters read from Scripture.
One of his grandsons, George P. Bush, shared childhood stories about the man they called "gampy;" playing horseshoes, serving Klondike ice cream bars and challenging his grandchildren to games.
The Rev. Russell Levenson Jr spoke about George and Barbara Bush as "devoted members" of the church for over 50 years, and spoke about Bush involvement in church life, serving coffee to the congregation and teaching Sunday school.
"His very first act after being sworn into office as our 41st president was to lead us in prayer."
Rev. Russell Levenson Jr
After the service, the former President's grandsons served as pallbearers and carried the flag-draped casket to a hearse for transport to the Union Pacific Railroad's Presidential Train Car.
The President rests on the grounds of the George H.W. Bush Presidential Library and Museum alongside his wife, Barbara and their daughter, Robin Bush, who died from leukemia at the age of 3.
In a related story, the Bush Foundation revealed a touching letter George H.W. Bush wrote 5 years after the death of his 3-year-old daughter Robin from leukemia.
Please fill in your e-mail so we can share with you our top stories!