Beloved kindergarten elementary teacher, 46, dies in New Jersey crash
A South Jersey woman who taught for 20 years has died in a horrific car accident.
NBC reported that beloved teacher Michelle Barrett was the only fatality following a collision on Tuesday.
The 46-year-old was driving her car along Erial Road and Douglas Avenue at about 6:15 p.m, according to Gloucester Township police.
Follow us on Twitter for more @amomama. 
Sad update: Victim in fatal crash was longtime kindergarten teacher in Gloucester Townshiphttps://t.co/GMf3iS8nvH pic.twitter.com/6qGz919Lmg

— jim walsh (@jimwalsh_cp) December 5, 2018
She then hit another vehicle and sustained serious injury. The officials said that one passenger from Barrett's car and the driver of the other vehicle were also injured.
All three injured persons were taken to a nearby hospital. Barrett later died from her injuries. She had been a kindergarten teacher at Chews Elementary for 20 years.
Beloved South Jersey kindergarten teacher Michelle Barrett,46,Blackwood,killed in car crash. She taught at Chews Landing Elementary School for past 20 years. Current kindergarteners&a generation of her past students devastated at sudden loss of their"first teacher" @FOX29philly pic.twitter.com/s7myWfkv8J

— Steve Keeley (@KeeleyFox29) December 5, 2018
The Superintendent of Gloucester Township Public Schools, John Bilodeau had this to say of the deceased:
"[She was] a dedicated educator and well-respected member of the Chews Elementary School staff."
Michelle Barrett taught for 20 year at Chews Elementary School in @glotwp https://t.co/KOWHbjIPWr

— Courier-Post (@cpsj) December 5, 2018
He continued:
"She had devoted the last twenty years, faithfully serving both students and their families."
Mayor David Mayer also spoke of the teacher's "passion" for her job. He added:
"She certainly left her mark on education and the lives of many here in Gloucester Township."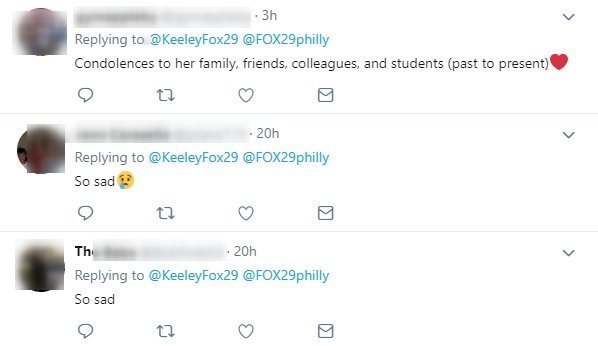 Grief counselors were offered to help any staff or students at the school who might need it.
Police continue to investigate the crash. They are also reaching out to the public for information. They can be reached at 856-228-4500 or anonymously via 856-842-5560.
The heartwrenching occurrence brings to mind the death of Shelly Gilman who passed away in October 2018. Gilman also died in a crash that took place in the Montcalm Township of Michigan. 
Montcalm County kindergarten teacher killed in crash https://t.co/iKIj0W3o4Z pic.twitter.com/hx38MzZ7Jv

— FOX 17 (@FOX17) October 22, 2018
Her vehicle was hit head-on by a pick-up truck which had gone over the M-91's center line. Her granddaughter who was with her survived, as did the other driver. 
Another deeply loved teacher passed away back in September of 2016 and left many students heartbroken. But before he left, he received a gift from the students.
Ben Ellis taught Latin at Christ Presbyterian Academy in Brentwood. He suffered from esophageal cancer which his students knew about.
In a story that went viral, 400 students from the school decided to serenade Ellis not long before he died. The recorded moment was posted online and shared by famous country singer Tim McGraw.
Students were seen crying and they sang a song of worship dedicated to Ellis. Ten days later, he took his last breath, leaving behind his father and several young ones who loved him.