Restaurant guests make elderly man's 61st birthday memorable after his family abandons him
A Mexican man celebrates his supposed birthday with strangers and his story goes viral.
Eduviges Villatoro, a sexagenarian Mexican, celebrated his birthday with the clients of the famous restaurant 'La Parroquia' in the absence of his family at the event.
One of the attendees of the event posted several photos on her social media and the story quickly became viral. In the images appears the sexagenarian with several people around some tables and chairs decorated with confetti, with various birthday caps and festive motifs. All of them are happy smiling and celebrating the feast.
Although the intention of this Boca del Rio educator, identified as Paty Rodríguez, was to share with her closest friends the importance of spending time with the family, her publication on Facebook was shared by thousands of people who were shocked by the story. Read more on our Twitter account @amomama_usa
Actually, the protagonist himself acknowledged afterward that his birthday was not real and that it was part of an experiment he called "human re-engineering program" because he missed several family events that he regrets not having attended.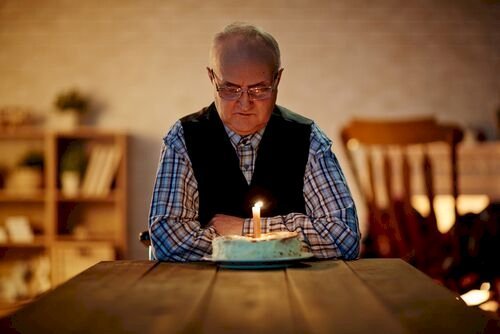 The publication of Rodriguez surprised the relatives of the 'birthday man', especially his daughter, Ana, who received several messages in which she was asked why she had not gone to celebrate with her father.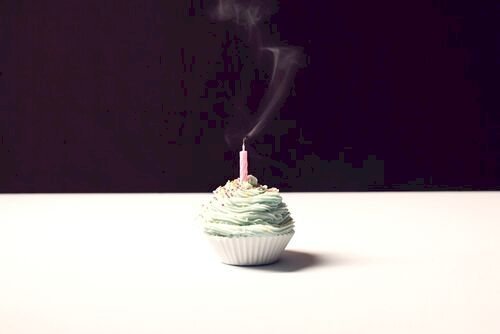 The daughter of Eduvinges did not expect the publication to have such an impact, she assured that her father is a very beloved man and is always accompanied on special days.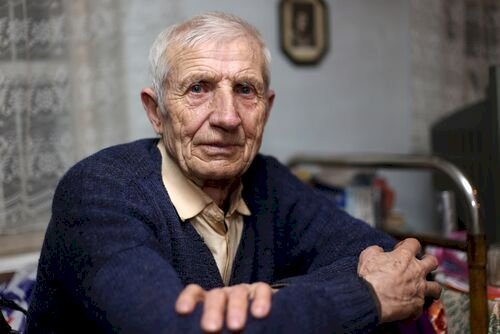 For Rodríguez, "nobody needs to beg for love" so, when she learned of the experiment, she decided to keep her publication on Facebook to convey the message that the important thing is to love the family and live authentic experiences.
"Let's love our family, let's always be there even if we do not live together, let's give them the time!" concludes the post.
Although the story of Eduviges was part of a social experiment, the reactions of the guests are completely authentic. We must rejoice to see that the world can still be a loving place, so we must renew our hope in humanity.
This story reminds us of a school janitor who was surprised with a birthday party at 77 years old after a member of the staff discovered the secret that she had never had one in her life.
Two hundred students from age 6 to 13 celebrated the birthday of their school janitor lady and their sweet surprise brought tears to the woman's eyes, she couldn't believe they all throw a huge party in her honor.