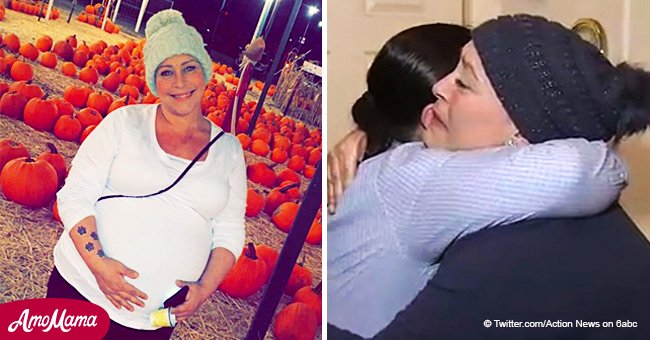 Leukemia-stricken woman finally gives birth
Susie Rabaca is a Southern California resident who found out she had leukemia after she became pregnant with twins. She couldn't find a perfect bone-marrow transplant match because of her mixed heritage.
However, after going viral with her story, she found a 100 percent match. On Thursday, Rabaca gave birth to her twins.
On Thursday afternoon, Susie Rabaca, 36, gave birth to a boy and a girl born. The twins were born eight minutes apart.
Rabaca gained fame went her story went viral on social media. She became known as the woman who was battling cancer and needed a perfect match for a bone-marrow transplant.
For more on this story go to our Twitter account @amomama_usa. Rabaca, who already had three other children, gave birth to her twins just a week after finding the perfect bone-marrow donor.
Before finding a match, Rabaca became desperate to find a donor when she couldn't find a match. She needed a 100 percent match that was also of mixed heritage.
The mother is Latino and Caucasian and this made finding the right donor difficult. After her story went viral a record-breaking number of people signed up to be potential bone-marrow donors.
Within weeks she had found the perfect match. Rabaca hoped that she could undergo the lifesaving transplant after she delivered her twins.
Her mother revealed that she and the babies were doing very well. A bone-marrow transplant can be a potentially life-saving procedure for people with leukemia.
Out of around 30 million people on the worldwide registry, Rabaca wasn't able to find one. Before she found the perfect match, her sister had tested and was only a 50 percent match.
Her percentage was not good enough to treat Rabaca's aggressive acute myeloid leukemia. At the time, the registry was lacking people with mixed ethnic heritage for many other potential recipients without a match.
Registry officials said the new donations who signed up because of Rabaca were more ethnically diverse than average.
Please fill in your e-mail so we can share with you our top stories!