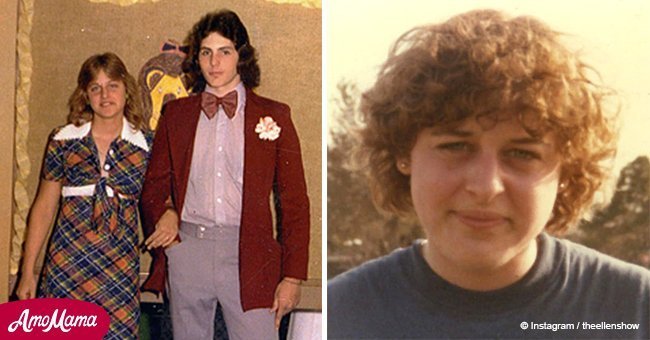 This adorable, curly-haired girl became a gay icon and the most beloved woman in America
Ellen DeGeneres was able to knock Oprah out of television thanks to her immense energy and funny personality. But she is so much more than just a cute face.
Back in August 2017, Ellen DeGeneres posted a photo of her teen self on Instagram and talked about her then-15 years on the air.
Ellen DeGeneres has become one of the most popular women in America and it was all thanks to her influence, energy, and the good spirits she demonstrates on her show.
"The Ellen DeGeneres Show" is currently in its 15th season, a testament to the host's incredible charisma and her massive fanbase.
In commemoration of her 15 years on the air, the 60-year-old decided to share something rare and special with her fans - a photo of herself from when she was just a teenager.
Read more on our Twitter account, @amomama_usa.
The differences are astounding, but at the same time, it's definitely clear that it's her. DeGeneres was a little chubbier back then and her hair was very curly. Looking at the DeGeneres the world knows today, she has aged incredibly well.
But, unfortunately, it seems like DeGeneres won't be on the air for another 16 years. When asked about the future, she joked that her walker would not be able to get up the stairs of the studio.
DeGeneres is already used to being in front of an audience and recently started doing stand-up comedy again, which is her main passion and where she got her start in the entertainment industry.
She wanted an opportunity to say the things that would need to be censored on television, and for that, she needed to leave the studio and hit the stages of America instead.
According to the "Finding Dory" actress, sitting down and trying to come up with things to make people laugh can sometimes be frustrating and difficult.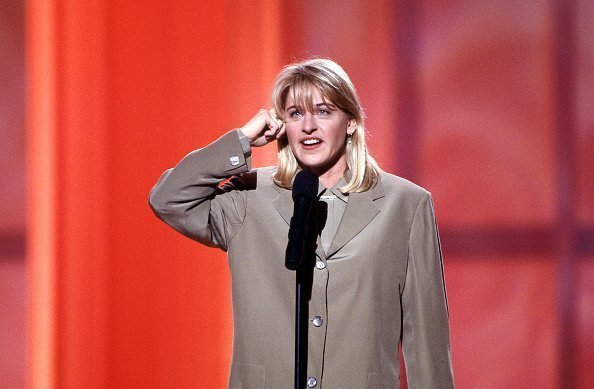 Source: Getty images
THE GOOD ELLEN
DeGeneres has always been known to support and contribute towards a myriad of causes, working alongside organizations such as UNICEF, Women's Rights, Animal Rights, and Direct Relief.
After the tragedy that took over Texas when Hurricane Harvey ripped through the southern parts of the state, DeGeneres donated $50,000 to the American Red Cross, as well as $25,000 to Texas's SPCA.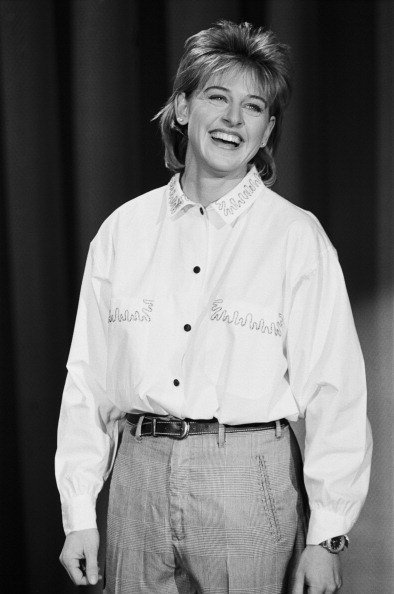 Source: Getty images
Hurricane Harvey destroyed everything in its path and the city of Houston was the most affected of the major cities. Thousands of people lost their homes and many animals suffered, being separated from their owners or losing their lives.
RELATIONSHIP STATUS
On the other hand, DeGeneres celebrated her tenth wedding anniversary with her wife, Portia de Rossi, earlier in August.
The two were together for many years before tying the knot and were asked in 2017 if they planned to add children to their home. Their response was that they "weren't keen on having their furniture covered in grape juice."
DeGeneres also doesn't feel it would be right to force a child to grow up in the spotlight that surrounds her as a result of her career.
Instead of children, the couple prefers to adopt animals, such as horses, cows, dogs, cats, and mini horses.
Please fill in your e-mail so we can share with you our top stories!