Glimpse inside the Lives of 'Storage Wars' Original Cast after Starring in the Series
Here's a look back at the original cast members of the famous "Storage Wars" series and what they have been keeping themselves busy with.
IBT Times assembled a quick look back at the show's original cast members for the fans' enjoyment.
According to IBT, the popular couple, Jarrod Schulz and Brandi Passante, are still among the show's cast members. Besides the show, the duo runs their own business, Outlaw Apparel.
OVERVIEW OF "STORAGE WARS"
The series returned with Season 13, which premiered on A&E on April 20, 2021. The show continues to give viewers an up-close look at what goes on at cut-throat storage auctions.
Auctioneers and buyers including Dan and Laura Dotson, Jarrod Schultz, Brandi Passante, Kenny Crossley, Darrell Sheets, Casey Nezhoda, Rene Nezhoda, and Ivy Calvin and his sons return in search of their next big find.
The show makes entertainment out of items getting seized from California storage units and then sold off at auctions.
DAVE HESTER
Dave Hester is another fan-favorite character from the show, and when he is not filming the series, he works as an auctioneer for moving and storage auctions.
IBT also reported that despite Hester's villainous persona on the show, his tight schedule and multiple events, as mentioned on his website, suggested he was highly in demand. 
The series may have helped him grow his business and brand, but he once accused the show of being fake. He is absent from season 13.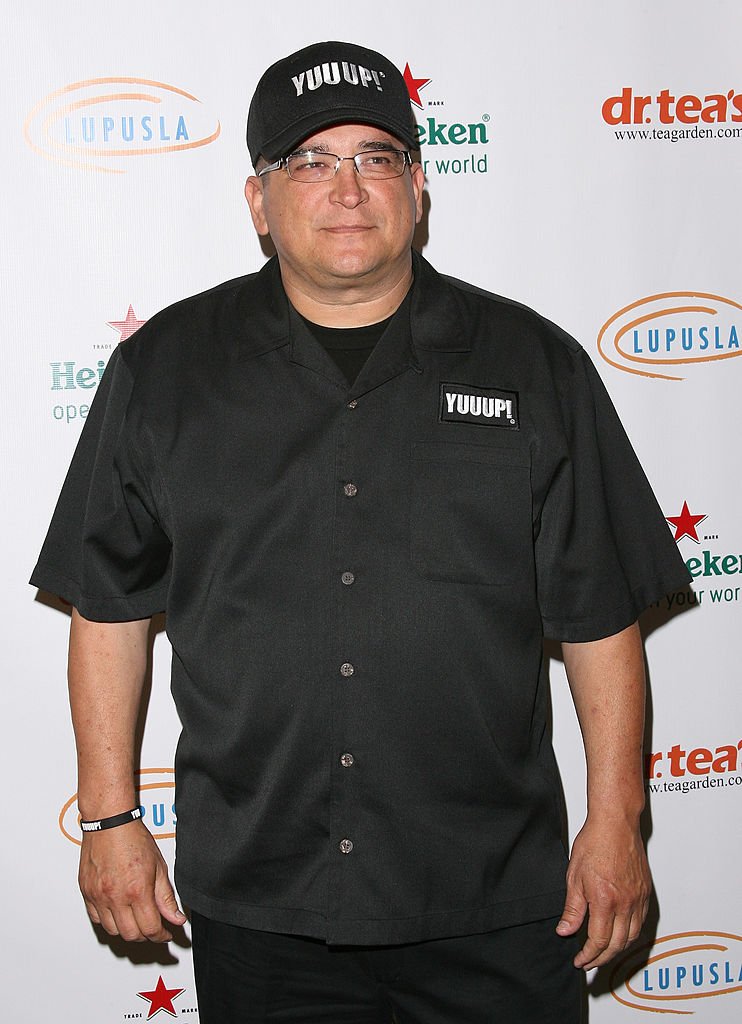 BARRY WEISS
Another character that fans absolutely cannot forget is Barry Weiss. He was one of the original cast members, but he quit the show ahead of Season 5 for his own spinoff series, "Barry'd Treasure."
However, he left the spinoff that same year and almost disappeared from the public and social media. He later explained to TMZ that he had returned to his previous job of being a "professional slacker" after "Storage Wars."
Even after a bike crash and him getting out of the hospital, Weiss did not stop working. He is currently the official spokesperson and brand ambassador for Sherwood Valley Casino in California.
DARREL SHEETS
Darrel Sheets keeps himself busy on social media, particularly sharing behind-the-scenes photographs from the show on Instagram. Sheets has his own website through which he sells his findings online.
Nicknamed "The Gambler," Sheets is known for taking high-stakes risks. His strategy is to uncover a diamond in the rough, and he is back in Season 13 to continue this.
In Season 13, Darrell Sheets has been seen taking high risks that are paying off way more than he could imagine, and he pretty much loves his job.
It also looks like Sheets may have reunited with his ex-wife, Kimber Wuerfel, even though they haven't officially confirmed that they're back together.
DAN AND LAURA DOTSON
Another famous couple from the show, Dan and Laura Dotson, are popular for auctioning off storage lockers on the famous series, and IBT reported that the couple did the exact same thing professionally even when they are not filming.
Their California-based thrift store "Now and Then Second Hand in Orange" has been moved or closed, according to Yelp. Although their business number is out of service, their Facebook page is still functional.
The husband-and-wife duo is back in Season 13 and brings authenticity and charm to the series. As they always like to say on the show, "Don't forget to pay the lady!"
JARROD SCHULZ AND BRANDI PASSANTE
Brandi Passante was always linked with Jarrod Schulz, but they've actually broken up. They were a famous couple, so they've both got some adjusting to do.
Having called it quits, it now means that as they have returned for Season 13 of the show, they'll be bidding separately.
They share two children and starred in their spin-off program back in 2014. The show was called "Brandi & Jarrod: Married to the Job" and featured their wedding plans which were never held.
While Passante remains single and focused on her kids, Schulz is now dating a woman named Rochel Beckman. Together, they owned a clothing line called Outlaw Apparel.