Giggling toddlers made father burst with laughter after one of them changes position
There is no doubt that every father and mother think that their children were sent as angels from heaven, and more especially when they make them smile.
Surely this was what the mother thought of these adorable babies, seeing them babble and laugh wildly with each other. They are a pair of twins who seem to have a very close connection between them.
Her mother, realizing the episode, immediately searched for her camera and decided to record this hilarious experience. Without intervening in any way, their children laughed, as if in that way they communicated secretly.
Neither of them noticed that there was a camera recording them, although being so tiny, maybe they would not understand it either, but they, without bothering about anything around them, would see each other, and with each laughter and hit on the floor, they filled the home with a contagious laugh for several minutes.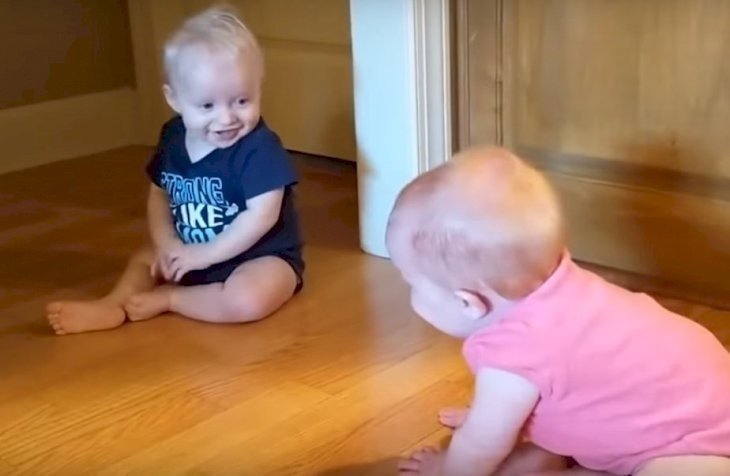 Some people claim that, because they are twins, they are able to read their minds, however, the Twiniversity website explains that this is not necessarily the case. The "reading of the mind" between the twins has never been proven by science, but there is a real reason why they have the same thought patterns.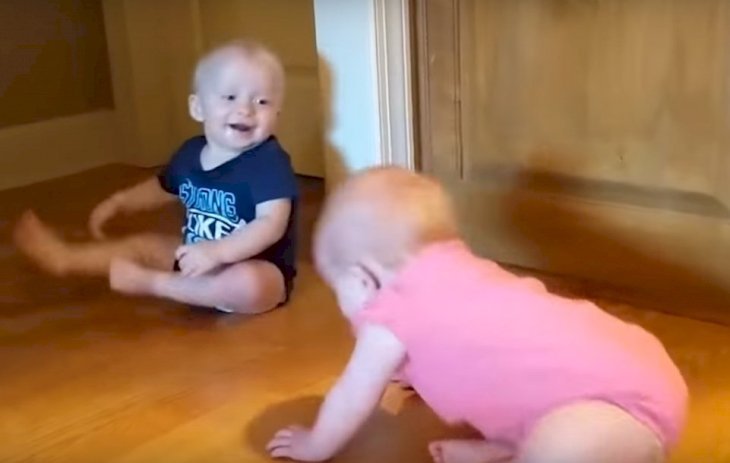 On that site, it is published that "according to Dr. Marion Verp, a geneticist and obstetrician in Chicago, Illinois, the fact that the twins share much of the same DNA makes their brains have similar thought patterns. They are genetically predisposed to think fairly evenly.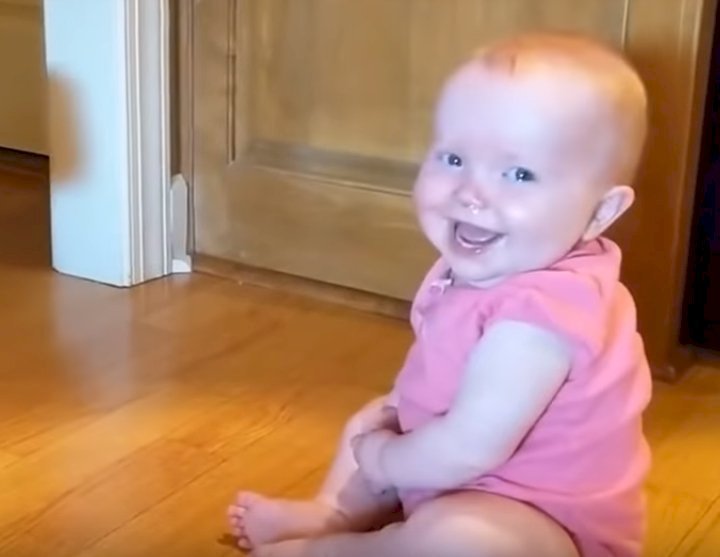 For this reason, what happens is not necessarily that they read the minds of the other, but rather that they share a similar DNA. Because twins are physically identical, it is not unreasonable to think that their thoughts could be identical too. And although it is not always so, it can happen very often.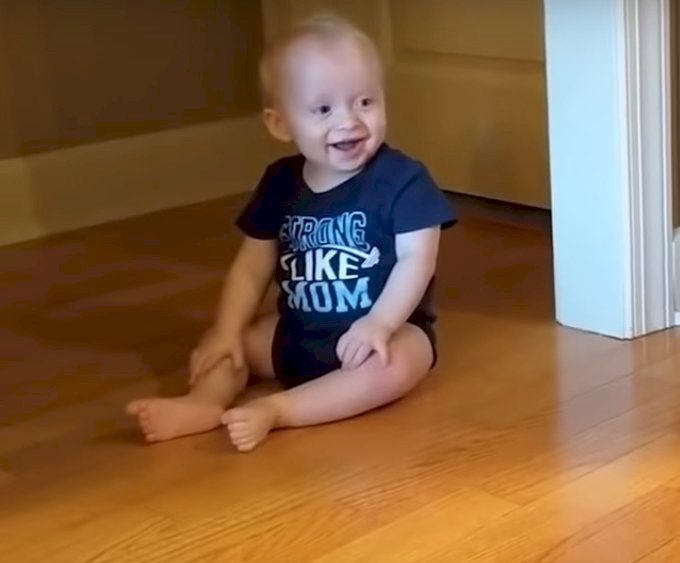 This is the reason why this adorable pair of babies, are able to laugh at each other tirelessly, generating a communication that only they are able to understand, without saying a single word, but using their body language and their charming and funny smiles, some adorable and loving accomplices.
Although the rest of us see it from the outside, and maybe we do not fully understand what is happening between them, we are very grateful that your mother was kind enough to have her camera nearby and was able to share these adorable images with the rest of the world.
In a similar story, two identical twin girls have taken over the internet with their cute dance moves. As soon as their father starts playing on his guitar, the two girls begin moving.
Their father can be heard playing some music on his guitar which gets the two girls going. They start off uncertainly but quickly get into the groove of things.