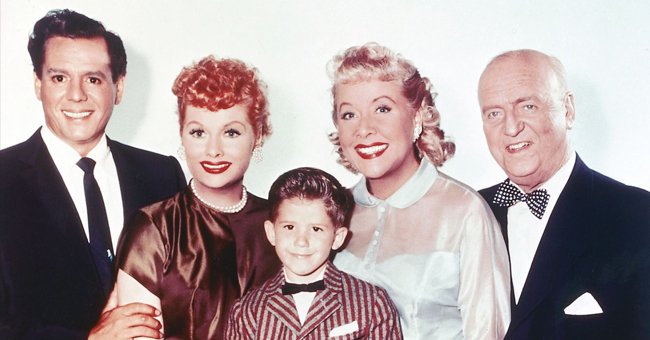 Getty Images
Do You Remember 'I Love Lucy's Little Ricky? Keith Thibodeaux Is All Grown-up & Looks Different 64 Years Later

Everyone remembers Little Ricky from the popular sitcom "I Love Lucy." Here is what he is doing 64 years after the show ended on May 6, 1957.
It has been over 60 years since Keith Thibodeaux melted hearts as little Ricky on "I Love Lucy." Now, the actor is already 70 years old and the last surviving members of the show.
Thibodeaux had his own favorite episode, and it was "Lucy and Superman."
A CULT FAVORITE
A cult classic, "I Love Lucy" was a television staple that had everyone tuning in. Speaking about his time on the show, Thibodeaux revealed that he is grateful to have been part of it. He said:
"It was an interesting show, but it was a very special show. It seems to be very memorable and people of any different generation can appreciate the humor and silliness of it."
MEETING HIS CO-STARS
The former child actor was the onscreen child of Desi Arnaz and Lucille Ball, who passed away in 1986 and 1989 respectively. He shared that althroughout filming, Ball was naturally motherly to him, and Arnaz made him feal at ease.
On top of having parent figures on set, he became good friends with their own children. In fact, when Arnaz's children would receive gifts from him, he would also be included and would receive the same things they did.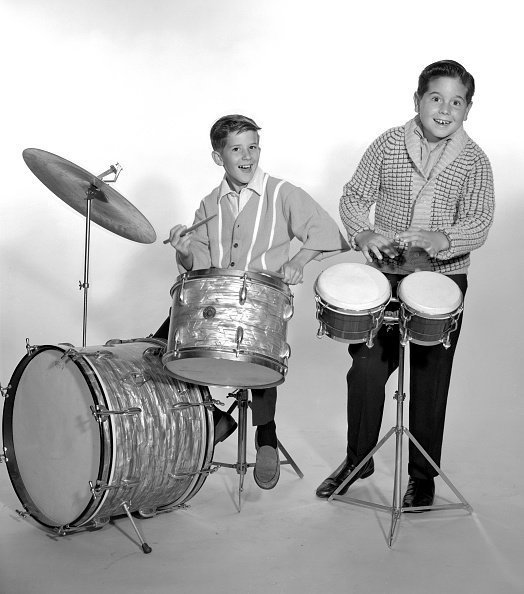 Keith Thibodeaux playing with a drum set circa the 1950s | Source: Getty Images
A CLOSE RELATIONSHIP
The same could be said about Ball who would gift him grand things on his birthday, such as an Indian Tipi, his own dressing room, and a set of drums. In 2015, he revealed that the same drum set was still with him.
Thibodeaux first got into the entertainment business on the "Horace Heidt" variety show when he was 4 years old. However, if there's one thing forever ingrained in his mind, it was the time his father brought him to audition for the role of Ricky Ricardo Jr.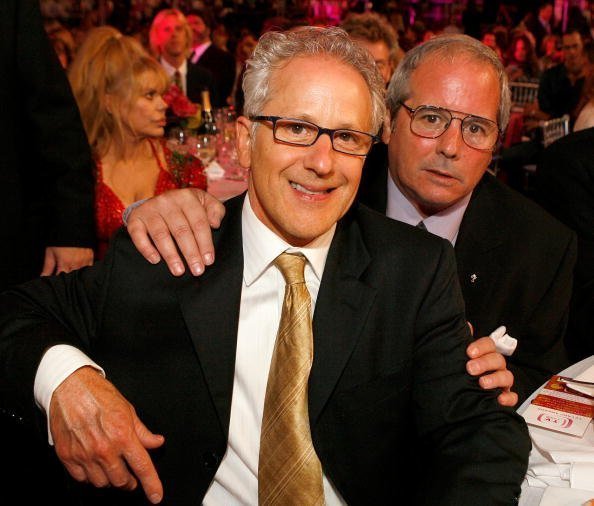 Keith Thibodeaux in 2007 with Desi Arnaz Jr. | Source: Getty Images
AUDITIONING FOR THE ROLE
At the time, Ball came up to him and his father and asked him what his son could do other than being so small and cute. His father replied that he was a drummer, catching the actress by surprise.
Ball asked him to play with the drum set on the set, and Arnaz came over and started jamming along. After their jam session, the actor said: "Well, I think we found Little Ricky."
HIS "I LOVE LUCY" STINT
The then-child actor would go on to be part of over 35 episodes of the show, spanning five years. The show ranked number 3 in "TV Guide's 50 Greatest TV Shows of All Time" back in 2013.
While a crowd-favorite from beginning to end, Thibodeaux had his own favorite episode, and it was "Lucy and Superman." It was his favorite because he got to work with George Reeves who played Superman at the time.
ENJOYING HIS CHILD STAR LIFE
Ultimately, hanging out with Desi Arnaz also had some perks. He had the opportunity to meet great actors like Jimmy Durante and French actor Maurice Chevalier which he recalls as very great memories.
In 1957, Thibodeaux reprised his role in the sequel "The Lucy-Desi Comedy Hour." However, the show did not last long as Lucy and Desi announced that they were getting a divorce.
UNEMPLOYED AT 9
9 years old at the time, the former child actor recalls his father telling him that he no longer had a job given the divorce. "I was already unemployed at the age of 9," he quipped.
While he briefly appeared on "The Andy Griffith Show" for 16 episodes, it was also short-lived. Things did not go too well for him after the completion of the show, and he suffered from depression at one point. He decided to change his life for the better and converted to Christianity. This, he felt, helped him look at things from a different point of view and he has been better ever since.
LIFE AFTER ACTING
Although Thibodeaux still plays the drums, he quit acting altogether. He is the executive director of Ballet Magnificat!, running the business alongside his wife Kathy who is a professional ballet dancer.
Thibodeaux claimed that he had not watched the popular sitcom in years but said that he was very proud of the show's success and his own accomplishment. In fact, his daughter, who is married now, enjoys the show and would play it when she was younger.
Many things can change in the span of six decades. For Thibodeaux and for many others out there, life has change drastically for the better, allowing them to bloom as the people they were meant to be.
Please fill in your e-mail so we can share with you our top stories!