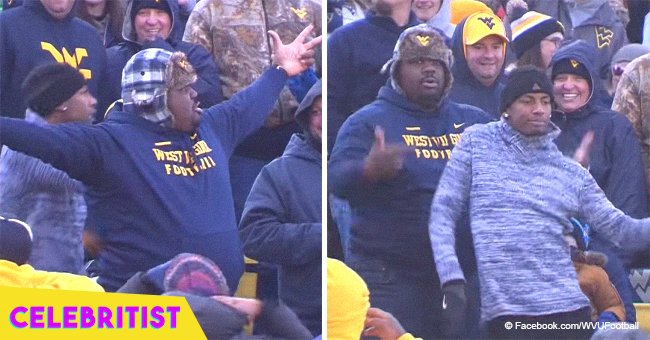 'Strangers' steal the show with hilarious dance-off at football game in viral video from 2018
West Virginia Mountaineers football supporters were in for a treat on one of the last games of the team last November when two alleged "strangers" broke out into a fierce dance-off in the middle of the stands
Going to a football game involves more than just the excitement of rooting for your favorite as they do their best on the field. It also implies getting to know more fans, celebrating every victory like a big family, and being attentive to the jumbotron, where people of all backgrounds can be featured.
Whether is a kiss cam, or any other kind of entertainment for the crowd, one thing is for sure: those to appear on the big screen mostly have seconds to steal the show with their actions before the camera is pointed somewhere else.
However, that wasn't the case for WVM super fans Anderson Small and Charles E. Hayes. The friendly duo stole the show in the middle of the Mountaineers' 47-10 victory over TCU on November 10 at the Milan Puskar Stadium.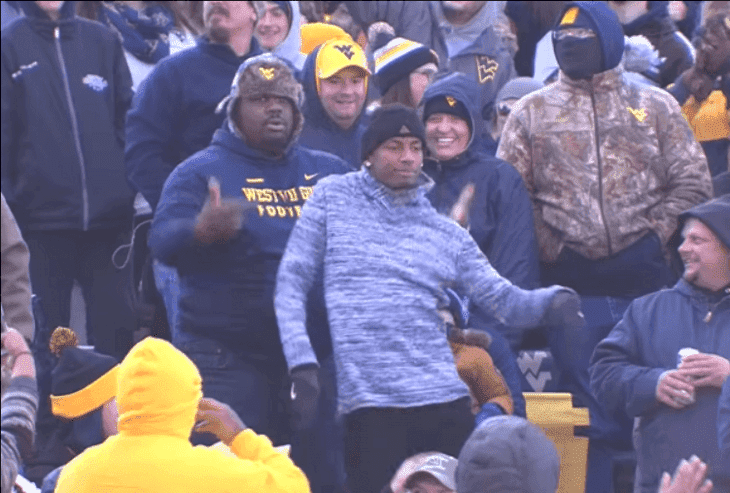 Source: Facebook/WVUFootball
The dance cam got "lit" with a pre-planned performance from the duo, who pretended not to meet each other until the end of their act. First, the camera focused on Hayes as he started to dance to the hip-hop song blasting from the speakers at the stadium, but soon, another guy was seen running into Hayes, causing a disturbance in his routine.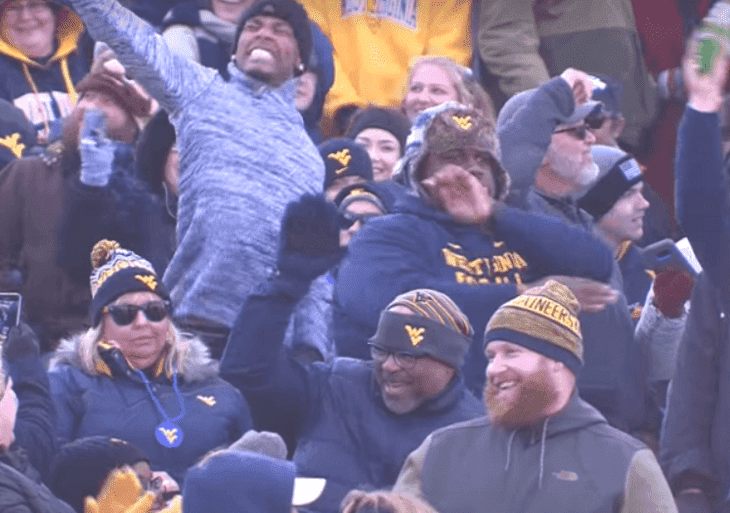 Source: Facebook/WVUFootball
The man, Small, provoked Hayes with his own moves and expression, starting an epic "dance battle" as people surrounding the pair smiled from ear to ear. Hayes made his way down the stairs from the tribunes with Small following, as he was apparently not impressed with his dance moves.
In the end, the duo closed the performance with a hug, as people cheered around.
Anderson Small is currently a broadcast journalism student at WVU, while Hayes is known among the West Virginia Mountaineers supporters as the life of the party in most of the games.
The recent graduate, who works as special needs teacher these days, is often seen dancing in the middle of the crowd to lift people around whether the games' results are negative or positive.
He also uses his platform to raise money for the miracle network dance marathon, which donates funds to assist children with medical expenses.
Sports fans sure know how to have fun, and it's even better when they do it to caught people's attention to good causes.
Please fill in your e-mail so we can share with you our top stories!