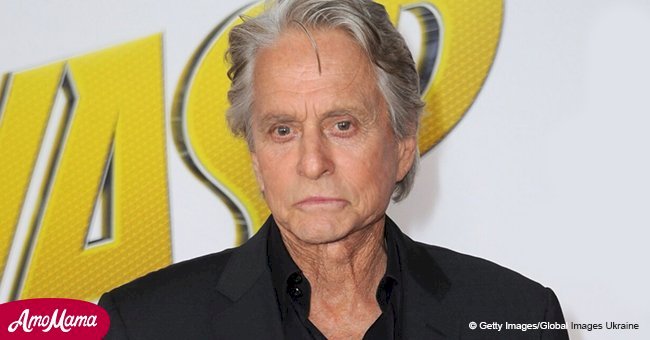 Michael Douglas recalls sexual harassment allegations saying he was 'extremely disappointed'
The Hollywood icon sat for an interview and opened up about the sexual harassment allegations made against him months ago.
In a recent podcast series "TBD with Tina Brown," 74-year-old Michael Douglas recalled the report in Hollywood Reporter about the allegation that he had sexually harassed a female employee in the late 80's.
During his conversation, the host of the show, Brown, prompted Douglas to open up about the experience that he and his wife, Catherine Zeta-Jones went through when he was alleged.
Douglas was candid in revealing about his disappointment at the media outlet, claiming their action to be a "misuse of power."
Follow us on Twitter to learn more.
"I was extremely, extremely disappointed in The Hollywood Reporter which has begun having a crusade in this area," he admitted to Brown in the podcast.
Douglas went on to explain that the reporters from the magazine reached out to him as well as almost every other person who had worked with the actor over 25 years. Those people then "got back" to Douglas about the story.
However, among all the people interviewed by the publication, no one agreed with the sexual harassment claims. Douglas stated, "And there was nobody that ever [corroborated] that accusation. So, I thought it was really a misuse of power."
Earlier in January, Douglas denied all claims made against him in an interview with Deadline. It was alleged that the star had "masturbated in front of" another female employee and "spoke raunchily, or dirtily" on the phone in front of her over 32 years ago.
"My children and I were profoundly devastated by those allegations. And I was torn about where my absolute morals lie."
His wife, Zeta-Jones, with whom he makes one of the most celebrated couples in Hollywood, previously opened up about emotions she went through when the news initially got out.
"My children and I were profoundly devastated by those allegations. And I was torn about where my absolute morals lie."
Catherine Zeta-Jones, The Times, November 25, 2018
Zeta-Jones also admitted that she had "a big conversation" with him and with her children before adding that she and her husband both fully support the #MeToo movement.
As one of the most celebrated actors of Hollywood, Douglas recently also accepted the Bette Davis Lifetime Achievement Award from Boston University.
He was honored for his long years of outstanding contribution to the entertainment industry, which started out with the television show, "The Streets of San Francisco" in the 1970's.
Please fill in your e-mail so we can share with you our top stories!