Horrific video shows elderly woman nearly run over while chasing after purse thief at McDonald's
Video footage taken from a Florida McDonald's showed an elderly lady's purse being stolen moments before she almost got run over by the thief trying to escape.
When looking at the surveillance footage from the night of December 6, the man is seen approaching as if to walk past but leans over on the last second to snatch the elderly woman's handbag.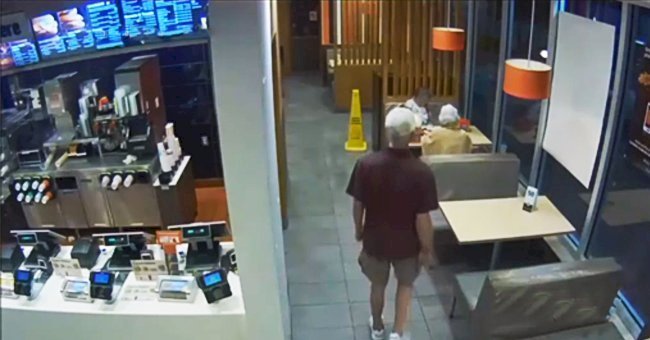 The man then ran out and climbed into an SUV, but the victim was right behind him, as she followed him outside to try and get her handbag bag. The lady reached the car as the thief put the SUV in reverse and opened the door.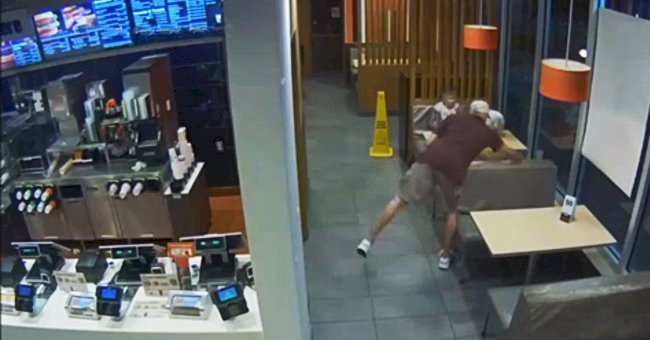 In reaction to the elderly lady opening the door the man quickly reversed, knocking her over before he almost reversed over her in his attempt to get away.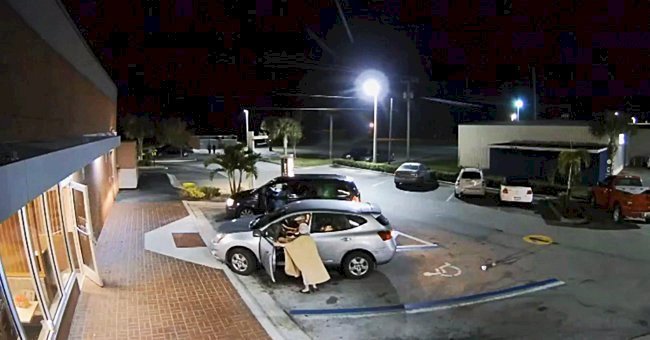 Read more on our Twitter account
@amomama_usa
.
The occupants of a nearby vehicle quickly got out to help the lady, along with other people that rushed over to help. The lady got taken to a local hospital where she got treated for her injuries although her condition at the time is unknown. Okeechobee Police arrested Charles Alton Stratton Jr. in connection with the incident on Saturday, December 8.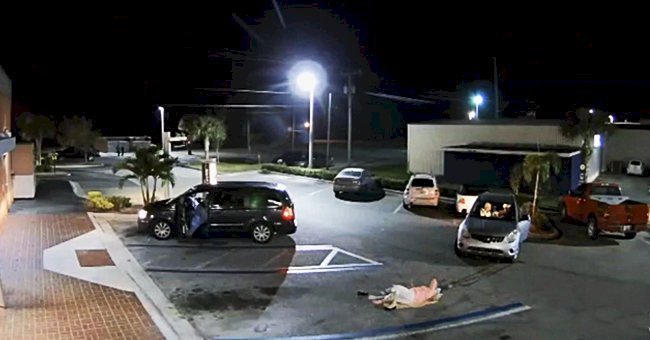 At another McDonald's branch in Chubbuck, an elderly lady got
driven over
in the parking lot of the fast-food restaurant in October, by an employee.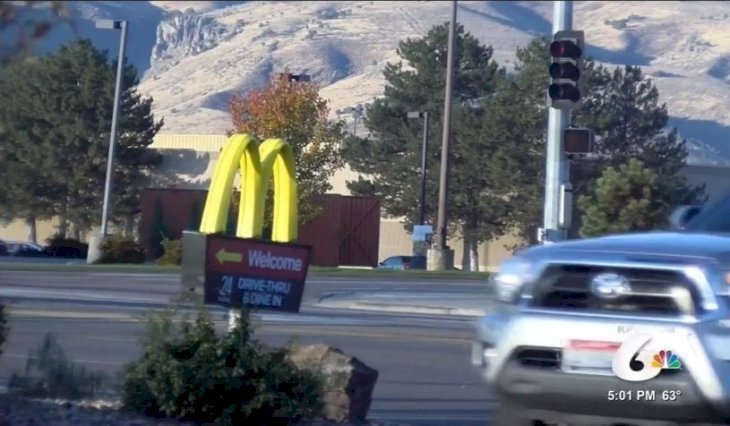 People that saw the incident occur blocked the employee, 25-year-old Kyle Snyder, from driving away, but got out and ran off before police arrived. However, the man got arrested later on when he returned to the McDonald's branch later during the day.
Paramedics got called to treat the 76-year-old Raiven Le Fay, but thankfully she only sustained minor injuries and didn't need to go to a hospital.
As police search for another man that robbed an elderly person, one can't help but wonder whether senior citizens are being targeted because they present an easier target, physically wise.
On December 4, around 4pm  an elderly man got robbed of lottery tickets and $70 in cash, outside a Shell gas station in the Ogontz section of Philadelphia. The robber pushed the poor elderly man over before he ran off with his loot, but thankfully the elderly man only sustained scrapes and bruises.
The suspect is described as about 50 years old, black with a light complexion, with an estimated height of 5 ft 8 inches to 5 ft 10 inches. The man of medium build wore a black knit cap, black pants and shoes, and a dark green jacket with a tan or fur inner collar.
Anyone with information regarding the incident is asked to contact the police at 215-686-3353/3354.
An 81-year-old man was pushed to the ground and robbed outside of a #Philadelphia gas station. @CrystalCranmore has the details. https://t.co/qoohIMu9NA

— CBS Philly (@CBSPhilly) December 10, 2018