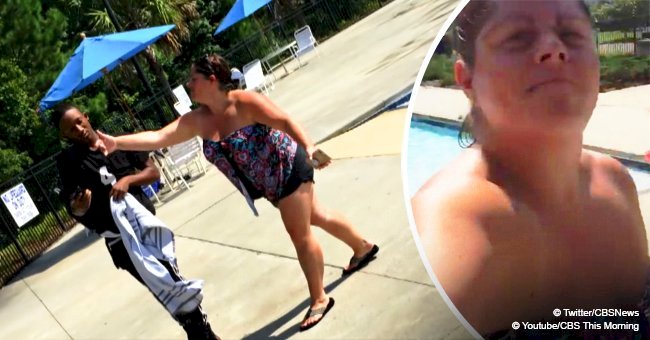 38-year-old white woman pleads guilty, fined $1000 after assaulting Black teen at a community pool
Months after she physically and verbally attacked a black teen in her neighborhood pool, the woman known as "Pool Patrol Paula" has pled guilty to assault and battery.
"Pool Patrol Paula" has taken responsibility for her actions months ago and just pled guilty to assault and battery.
THE POOL INCIDENT
Sebby Strempel from South Carolina aggressively drove away a group of Black kids from her neighborhood pool in June. She called them punks and used racial slurs before hitting a 15-year-old on the chest. The 38-year-old White woman followed the group as they exited and hit the same teen twice in the face despite their cooperation. It turns out the teens were invited by a member of the neighborhood and had every right to be there.
Strempel resisted arrest when she was served a warrant for assault and battery. She pushed a detective towards a wall and bit another on the arm, tearing his skin.
POOL PATROL PAULA PLEADS GUILTY
The video of Strempel's attack of the teen went viral, prompting netizens to label her "Pool Patrol Paula." Now we learn she has pled guilty to charges of assault and battery on Monday and was fined $1,000 as a result.
OTHER WOMEN WHO BECAME FAMOUS FOR THEIR RACIST BEHAVIOR
Strempel's notorious behavior had opened doors to other similar stories that earned nicknames for the assailants.
There was Barbecue Becky who called the police on a black family because they were barbecuing at the park. She insisted it had nothing to do with race but with the family's use of charcoal that could pose a danger to children.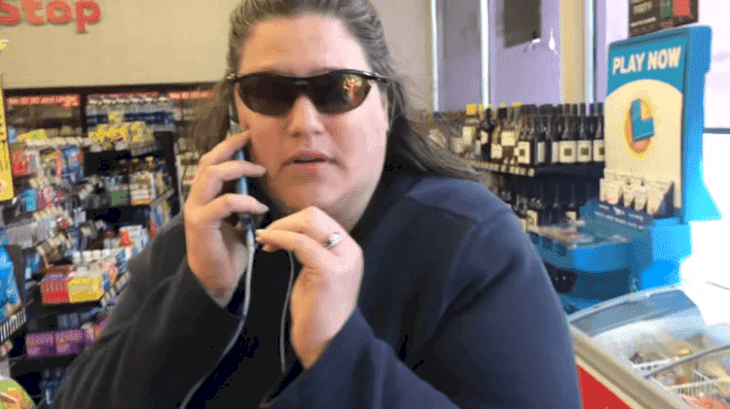 Source: YouTube/Michelle Dione Snider
There's Permit Patty who reported an 8-year-old black girl for selling bottled water in the street. Though she didn't have a permit, the young girl was merely trying to raise money to go to Disneyland because her mother had just lost her job. The incident led many to boycott "Patty"'s business and forced her to step down as CEO.
These women have been slammed on the internet and their lives have never been the same.
Please fill in your e-mail so we can share with you our top stories!