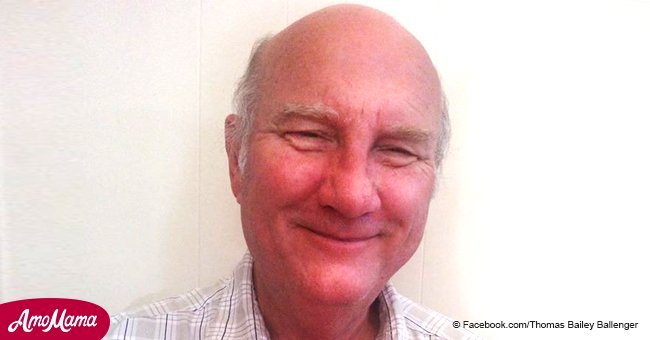 Retired firefighter charged with shooting longtime wife after she had a stroke
An elderly man identified as Thomas Ballenger, 70, shot his wife several times with a revolver after she suffered a stroke, killing her.
Thomas Ballenger is a retired Jackson firefighter with a long history of service in Hinds County. He'd been married happily to his late wife for 40 years.
On Tuesday night around 10 pm, the police responded to calls of multiple shots fired inside the Woodlands Rehabilitation and Healthcare Center.
Lt. Josh Frazier said on getting there, they found Rebecca Ballenger, also 70, dead and had to arrest the retired firefighter.
Follow us on our Twitter account @amomama_usa to learn more.
Mr. Ballenger and his wife had been married for forty years and there had been no history of violence in their relationship.
Moreso, after the incident, he claimed his wife told him to shoot her as she could not live in that vegetative state.
Mr. Ballenger shot his wife several times before coming out and handing himself over to the nurses outside the room
It was a very emotional scene for some of the nurses and staff in the premises.
On arrival, the police found Rebecca dead and had to subdue and handcuff Mr. Ballenger to figure out what had happened.
Lt. Josh Frazier said it is one of the worst murder crimes he's had to handle.
Tuesday's night killing was the latest homicide case in the district since 2014, the Clinton Police spokesman Mark Jones reported.
There is a close watch on the heartbroken husband, as there are fears of suicidal inclinations. The police say Mr. Ballenger feels depressed and claims to feel guilty and responsible for his wife's stroke.
There were lots of emotions from onlookers and the staff of the health center as the elderly man was being arrested.
It is not yet clear as to what really happened, but Mr. Ballenger has been charged with murder and denied bail.
Although the facts of the case aren't clear, it seems like a mercy killing, which is illegal in most states.
Even though it is illegal, under the Mississippi Laws, there is an exception of situations where withholding or withdrawal of life-sustaining measures may be permitted.
Please fill in your e-mail so we can share with you our top stories!