iPhone keyboard hack that will save you plenty of time
Since phones don't come with manuals anymore, most people learn how to use them through trial and error. An iPhone user came across a useful hack and decided to share it on social media.
The hack she learned can actually halve your texting time. However, the hack didn't seem to be a new thing to some iPhone users who've known about it for a while.
Krissy Brierre-Davis is a Twitter and iPhone user who was so shocked when she found a hack for her phone that she had to take to social media to share it. Thousands of people online saw her post and were equally surprised and tried the trick for themselves.
However, a few users claimed that they already knew about the texting hack. Brierre-Davis shared a snapshot of her phone describing how the hack worked.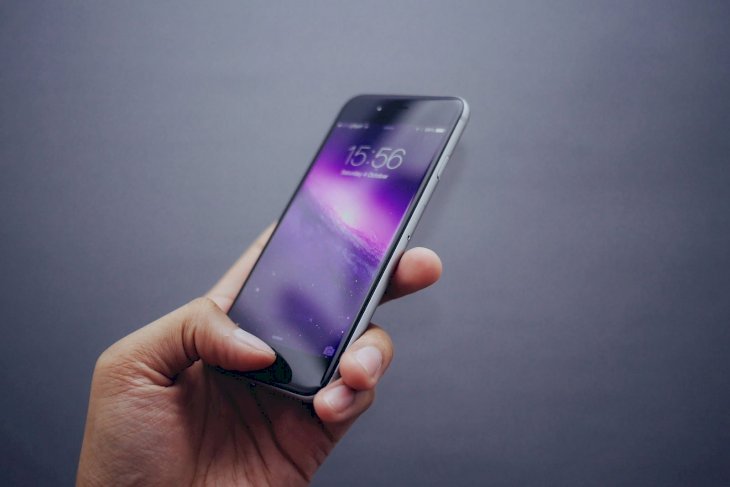 For more on this story go to our Twitter account @amomama_usa. She wrote:
"If you click and hold the space bar, you can move the cursor instead of trying to drag the cursor itself with your fat thumb."

The Twitter user also asked people: "How come you guys never told me this iPhone trick?" Many people tried the trick and found that it did work.
Fat thumb frustration no more!
This iPhone keyboard hack is life-changing: pic.twitter.com/pXrfpxjhMs

— Viber (@Viber) November 27, 2018
One user even called the hack "life-changing information." Someone else revealed that the hack only worked on specific iPhones.
This viral iPhone hack will change the way you #WhatsApp forever https://t.co/htfLSpOwtn pic.twitter.com/DvMZVfdFDR

— Stylist Magazine (@StylistMagazine) November 27, 2018
Another iPhone user noted a separate hack that allowed you to able to highlight words using the same tip. People with the iPhone 7 will be thrilled to know that there are a number of secret tips and hacks that come with the phone.
i should have a degree on how much i've learned on twitter 😂😂

— tristen brown (@twiig2987) November 20, 2018
This hack works for most smartphones, you can charge your phone faster if you engage Flight Safe mode. Not many people know that the iPhone is always gathering data on its user in the background.
Game changer! I did not know this. ❤️

— Humphrey G. Murphy (@HumphreyMurphy) November 20, 2018
It knows the apps you're using the most, how much data you're going through, and where you are. To check this out you need to go to Settings > Privacy > Location Services > System Services > Frequent Locations.
How come you guys never told me this iPhone trick? I feel duped. pic.twitter.com/2RfRhI4Y1X

— Krissy Brierre-Davis (@krissybri) November 18, 2018
The iPhone 7 also allows you to correct Siri's mispronunciations. All you have to do is say: "That's not how you pronounce…" and Siri will ask you for the correct pronunciation and then it will let you check if it's got it right.
You can find more hacks here.