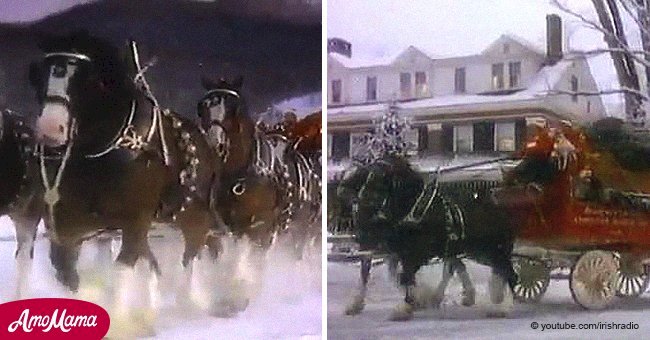 Budweiser Clydesdale bewitched us in 1987 and it still does nearly 30 years later
With Christmas soon approaching, many companies are releasing holiday-themed advertisements. Budweiser's 1987 Christmas commercial remains an iconic and heartwarming one.
The stars of the television advertisement are the Clydesdale horses. They are the face of Budweiser, and they have become symbols of Christmas.
Although the advertisement was released in 1987, it is still televised annually around Christmas season.
Read more on our Twitter @amomama_usa.
Budweiser maintains a strong image by televising the same commercial every year. This inspires brand loyalty from their consumers.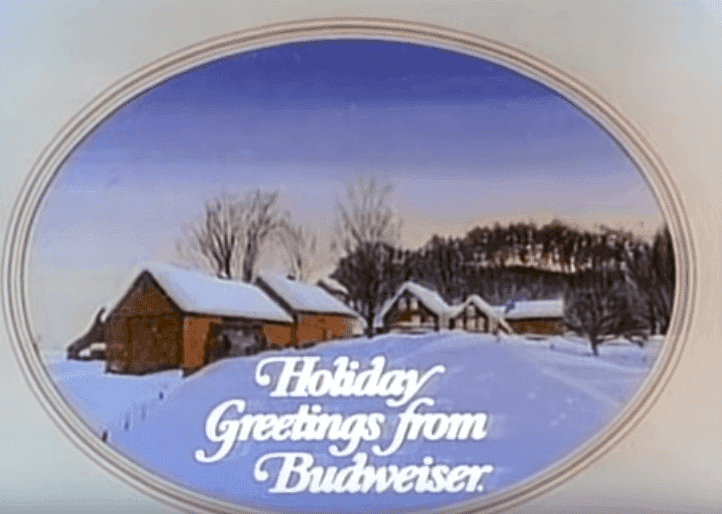 YouTube/irishradio
The advertisement shows the Clydesdales running across the snow while pulling a wagon with a Christmas tree on it.
The viewer is then wished Happy Holidays by a printed message on the screen.
While Budweiser's Christmas commercial may be wholesome, this is not the case for all brands. In fact, some are actually quite controversial.
Air New Zealand's Christmas advertisement took a jab at President Donald Trump by depicting him as a child on Santa's naughty list, complete with red tie and a red "Make America Great Again" cap.
The child speaks exactly like Trump, swearing that he is not naughty but one of the nicest people in the world.
MEMORABLE CHRISTMAS ADVERTS
There have been many Christmas commercials through the years that have remained in viewers' hearts and minds.
One such advertisement is Sainsbury's 2014 Christmas television spot. It was centered around 2014 being the centenary of the start of WW1.
The set and costumes were all based on 1914 and showed Christmas eve that year. The British troops start singing "Silent Night" in the trenches and are soon joined by the Germans singing it from their trenches.
The following morning both sides go over the top, meeting each other in the middle. They soon start playing a game of soccer together, showing the power of Christmas.
Please fill in your e-mail so we can share with you our top stories!