Boris Kodjoe Has a Look-Alike Brother Who Is Happily Married & Has 2 Kids – Meet Patrick Kodjoe
Boris Kodjoe, better known for his role in "Soul Food" and his marriage to Nicole Ari Parker, has a handsome look-alike younger brother. Patrick Kodjoe is a successful businessman and father of two, and coincidentally, his wife is also named Nicole.
Patrick and Boris Kodjoe can pass as twins in many ways – from their looks, their height, their choice of keeping their heads bald, to the fact that both their wives are named Nicole. On top of that, each one has a son and a daughter, and they couldn't be happier with their respective lives.
Boris, the older of the two, credits Patrick for helping him through the process of moving from Germany to the US as a teenager, thanks to a tennis scholarship. He played the sport for Virginia Commonwealth University and was their first varsity player to win the Rolex Region II Indoor Tennis Championship in 1995.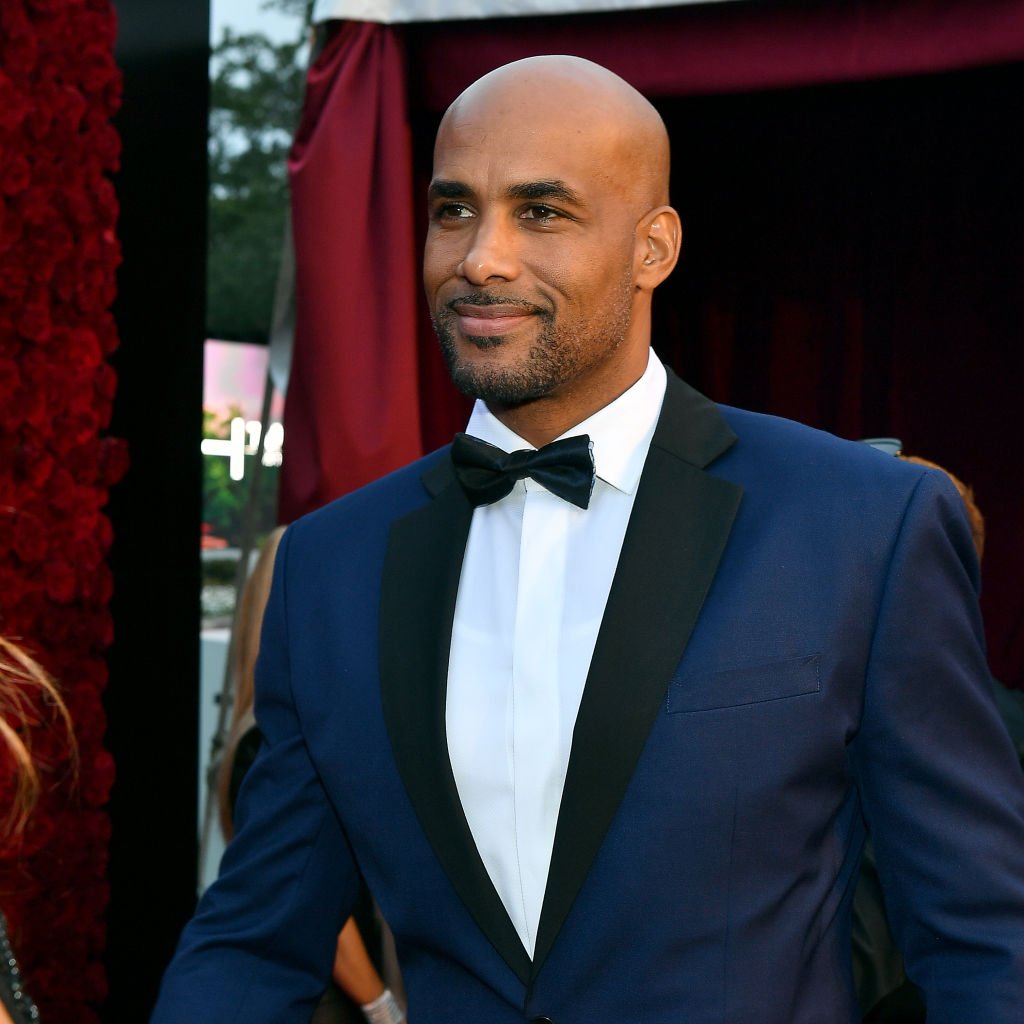 THEIR CLOSE RELATIONSHIP
While Boris generally has a good relationship with his family, he once shared that he and his brother are close on another level, as he helped him cope with the new environment in the US by uplifting and supporting him. In fact, he mentioned that his brother is like his "twin."
Boris was once ranked seventh in the world in tennis, but an injury forced him to stop playing the sport. He went on to model in Europe before being introduced to the US audience in 1997 through "Soul Food."
BORIS' FAMILY
It was in "Soul Food" that Boris met his future wife, costar Nicole Ari Parker. Together they share two children, Nicolas Neruda and Sophie Tei Naaki. 
Aside from his consistent acting career, he is also active in charitable works. After his daughter was diagnosed with spina bifida, he started Sophie's Voice Foundation to assist other children coping with the same birth defect.
MEET PATRICK KODJOE
Meanwhile, Patrick was also an athlete in high school. He played basketball and was good at it, but several injuries cut his basketball career short, pushing the now-41-year-old to find another way to stand out. That's when the idea for World of Alfa was born.
The tailoring company offers its clients the possibility of designing tailored suits for a fair price. The best part is that the entire process is online through a 3D designing platform featured on their website.
A GOOD TEAM
Patrick and Boris collaborated to bring World of Alfa to life. Boris is the primary model, and his Hollywood fame has been vital in promoting the business. However, it was Patrick who traveled around the world, making connections in the fashion, textile, and manufacturing industries to build alliances that would benefit his work.
"We leveled the playing field by making custom-made clothing affordable," he told Mocha Man Style a few years ago. Patrick also offers media training for professional sports teams, and he has created suits for Shaquille O'Neal and Charles Barkley on several occasions.
A FAMILY BUSINESS
Aside from World of Alfa, Patrick works as a personal trainer and nutritionist. Meanwhile, his wife Nicole is a certified yoga instructor. Thanks to their backgrounds, the couple launched the app "KOFIT" with Boris and his wife, Nicole.
"KOFIT" is a fitness app built for on-the-go users. It helps men, women, and children meet their fitness goals even while pressed for time. Through the app, users find exercise routines not longer than 20 minutes along with wellness tips on nutrition, meditation, and daily mantras.
SOMETHING FOR THE KIDS
The app is also built for the entire family, highlighting the fact that they wanted to target children, especially with the age group being most affected by obesity in the US. Speaking about it on the Essence Fest Power stage two years ago, Boris said:
"We wanted to keep it really simple – all you need is five to twenty minutes."
Although Boris and Patrick do business together, their relationship is more than just professional. The brothers share an extremely tight bond and are often seen spending quality time together with their wives and kids.