Remember 'Ew&F's Philip Bailey? His Son Jaylen Is All Grown Up & Hangs Out With His Mom Krystal
Philip Bailey and Krystal Johnson's son, Jaylen, is all grown up now and had some memorable words for his father on the last father's day.
Philip Bailey thrilled audiences across the world as a member of "Earth, Wind & Fire," but very few knew about his complicated personal life. Bailey was married to Krystal Johnson, and they share a son, Jaylen.
Bailey and Johnson have gone their separate ways, and Jaylen has been seen many times hanging out with his mom's new family.
In a couple of photos shared by Johnson on October 11, 2018, the young man posed for pictures with the rest of the family. It appeared to be a family day out as the  Golden Gate Bridge was featured in the background.
Johnson's caption read:
"My Heart is Beyond Full. This Is My Family. There are Moments that Change our Lives Forever and I am soooo Blessed, Honored, and Grateful to Be in This Moment with My Loves. Our Lives have been Forever Changed and Held 2GetherByLove. This is the Beginning of Our New Life."
Jaylen did look happy, and considering the glowing Fathers' Day tribute he had for Bailey last year, he has the same amount of love for his dad.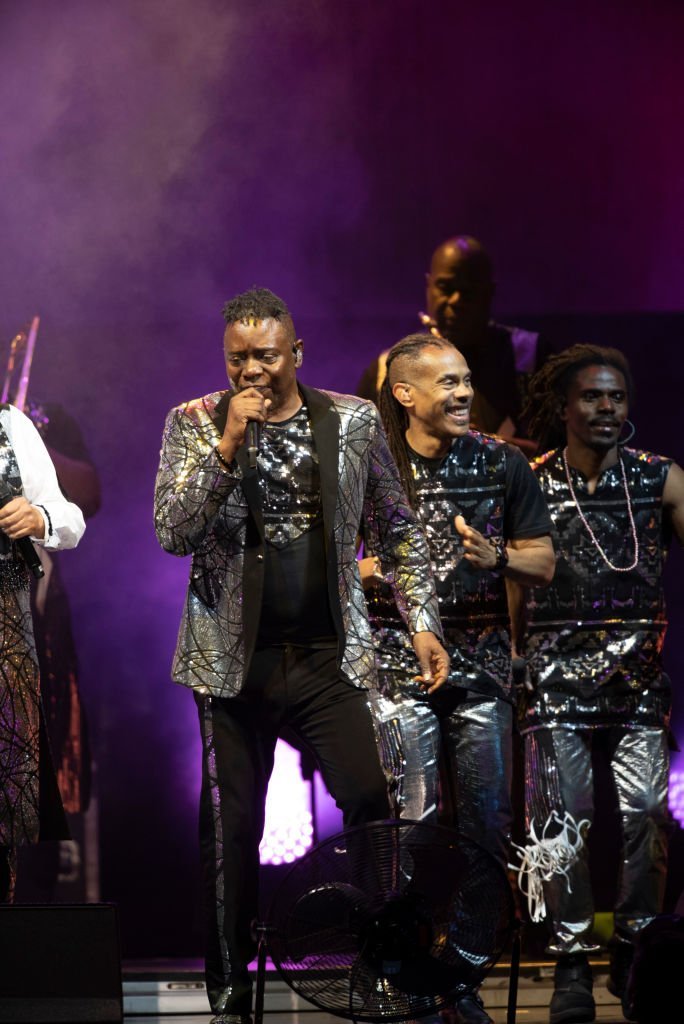 He posted a black-and-white Instagram snap of the seven-time Grammy winner and added:
"My dad is the best dad I can ever ask for, he's an amazing person, and I am blessed that he can be a part of my life, I love you, dad."
Bailey toured the world as a member of one of the most sought-after music bands, and even though he made a lot of mistakes, his family continues to mean everything to him.
Before Krystal, Bailey was married to Janet. He confessed in his 2014 book, "Shining Star: Braving the elements of Earth, Wind & Fire," that the marriage deteriorated because of his absence from home and his infidelities.
The "Easy Lover" singer confessed that he had a child with another woman around the same time Janet was expecting their third child.
Happy Birthday to my son Creed Bailey (on my right side). God is Good! pic.twitter.com/DVAnNM5qTW

— Philip Bailey (@PhilipBaileyEWF) January 18, 2016
The other woman was Jeanette Hutchinson of the R&B hit group "The Emotions," and the daughter that was born of that relationship is Pili Bailey.
In a 2011 interview about "Earth, Wind, And Fire," Bailey admitted that they had no idea how big the band would become.
"It was not anything that we could have imagined. We were just focused on trying to remain true to our passion for music and trying to do it with excellence – as we are now," Bailey said, adding:
"We're really just blessed that it has moved so many people worldwide for so many years and is still doing so and that we're still out there performing and traveling on the level that we're on. It's a great feeling."